Our Christmas Table
bonnieann925
December 24, 2010
Tonight we're off to DH's mom's house for a family gathering of relatives from near and far (CA). Then we will come home, go to Midnight Mass and stay up ridiculously late. Tomorrow we'll sleep in. When we get up we'll have French Toast Casserole, which I'm about to make. We'll sip on champagne mimosa's while opening gifts.
Later in the day we'll gather for a long and leisurely meal of: prime rib, Honey Baked Ham, roasted root vegetables and white chocolate cheesecake. Then in a food coma, we'll watch a movie and stumble off to bed!
Happy Holidays from our home to yours!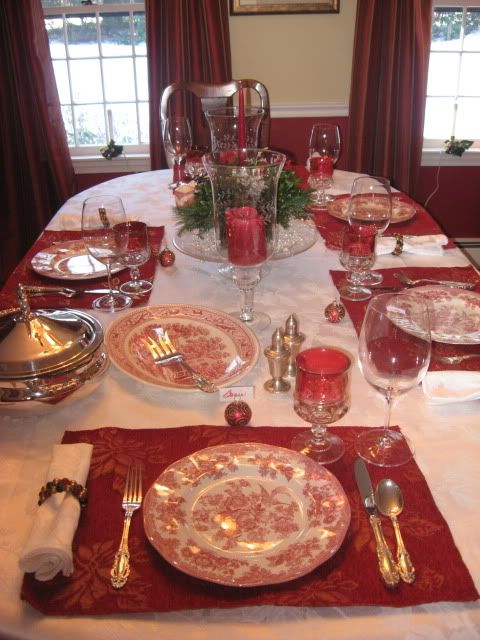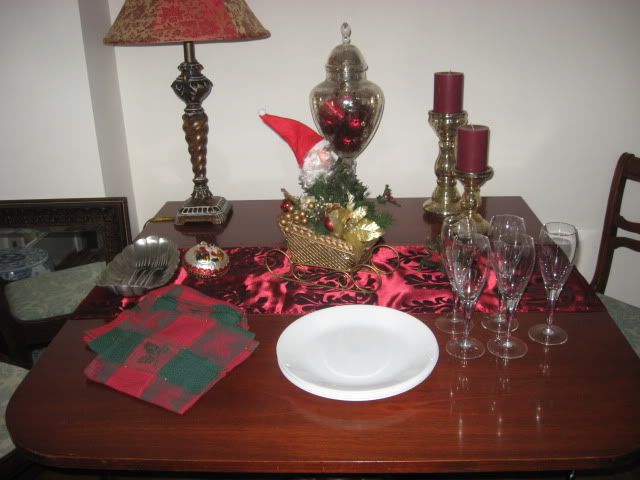 I'm bringing this dip to my MIL's tonight:
I have since put a stump on the tree!