Picture with knob
Posted elsewhere, figuring out how to consolidate with pictures.
The question is: is this countertop too shallow? It seems a bit shallow for this traditional/ transitional bathroom. They can pretty easily cut the cabinet back 1/2 ". The cabinet is 24", so not huge loss. Sad: would have liked more counter instead of less cabinet! They can also pull the countertop out another 3/18 ", by increasing the thickness of the subway tile backsplash. There is a quarter round on top anyway, but it won't lie flat as it does elsewhere. Hard to make decisions with no sleep!
Found great knobs, btw! Not inexpensive, but not completely outrageous.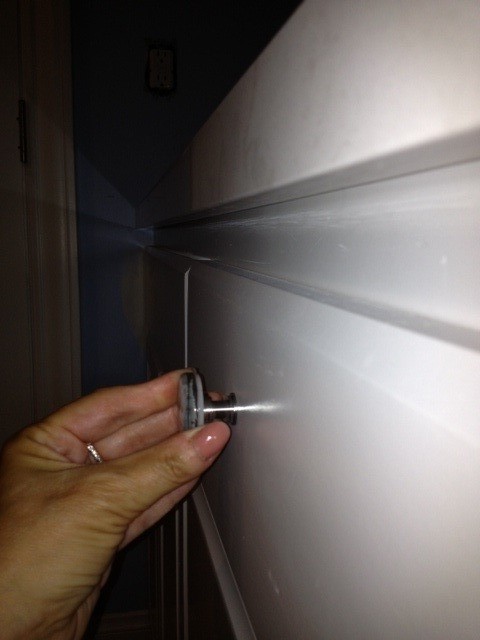 This post was edited by randekasp on Sat, Aug 24, 13 at 15:05