Dining Room 'Dressed' For Christmas!!
Some pics of the Dining Room Tree - Black Hutch and Large China Cabinet..I don't decorate too much in there..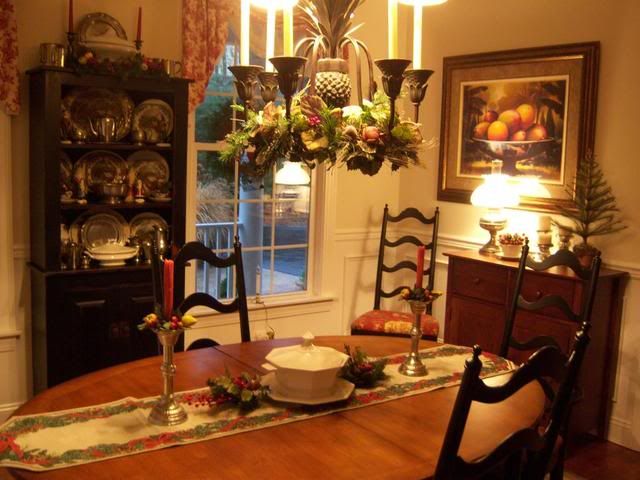 I use my Johnson Bros - Friendly Village and some of my pewter collection in the Black Hutch for Christmas..It transforms into a warm Holiday look!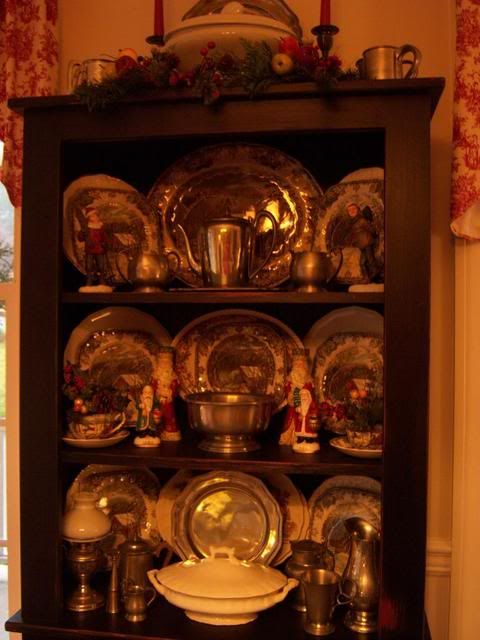 The DR Tree has some new ornaments - some from my tree as a Teenager and also some vintage ornaments from our old Family Tree..
Sorry for the 'fuzzy photo' !! lol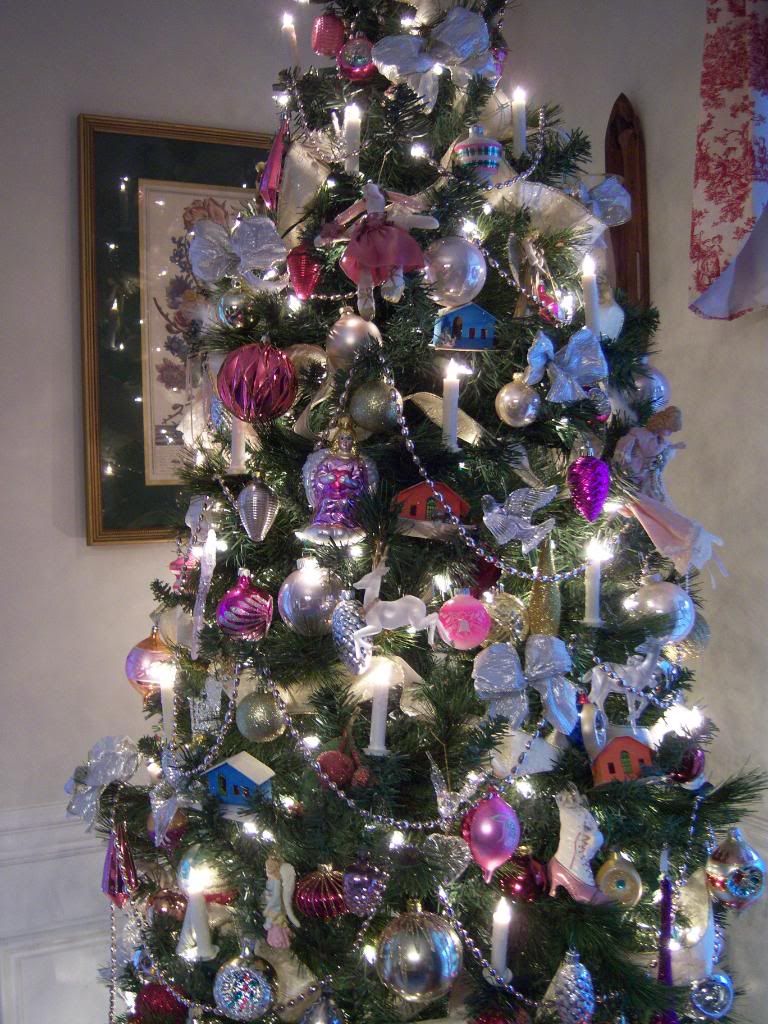 Large China Cabinet..
The Large Blue Angel in the cabinet was my DMIL..It Plays Silent Night...The two smaller ones I bought over 35 yrs ago. They were the first Blue & White 'Christmas' pieces I owned..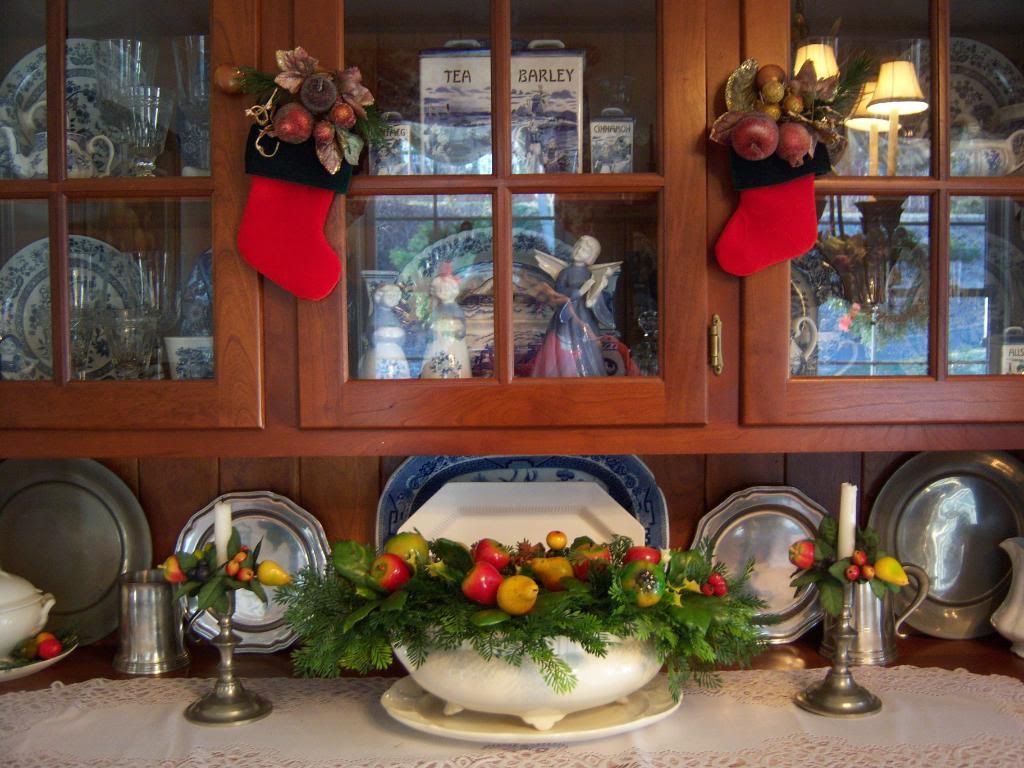 href
Small Dining Room Buffet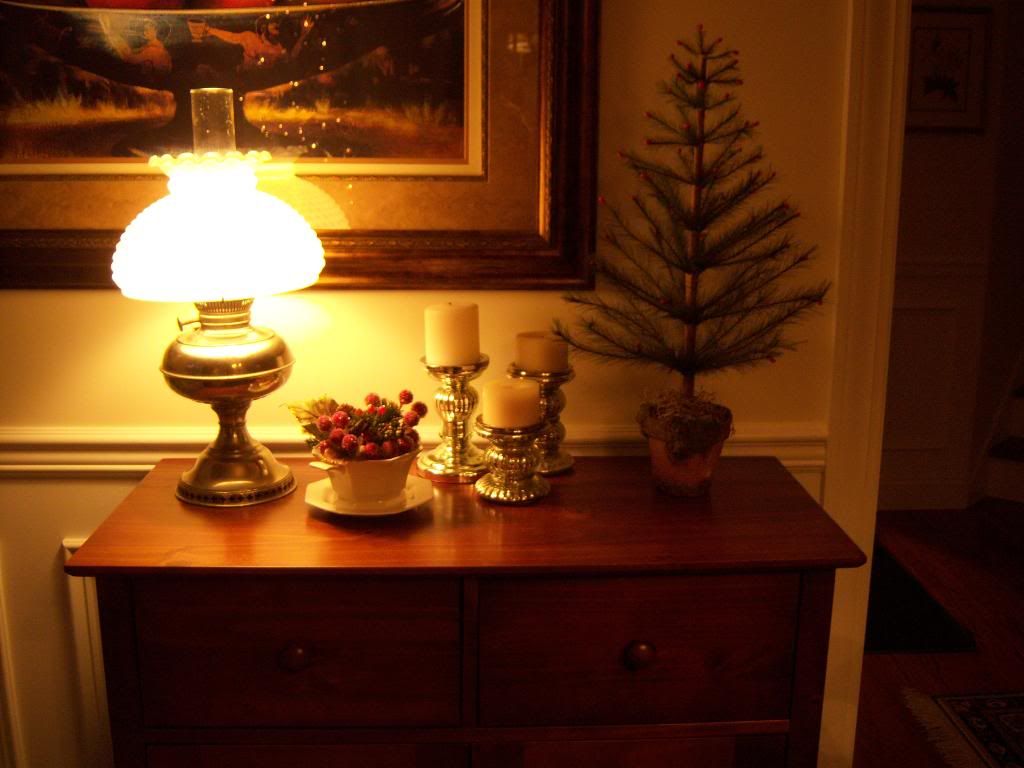 Lighter picture....shows off the 'Hobnail' Shade on my old Lamp...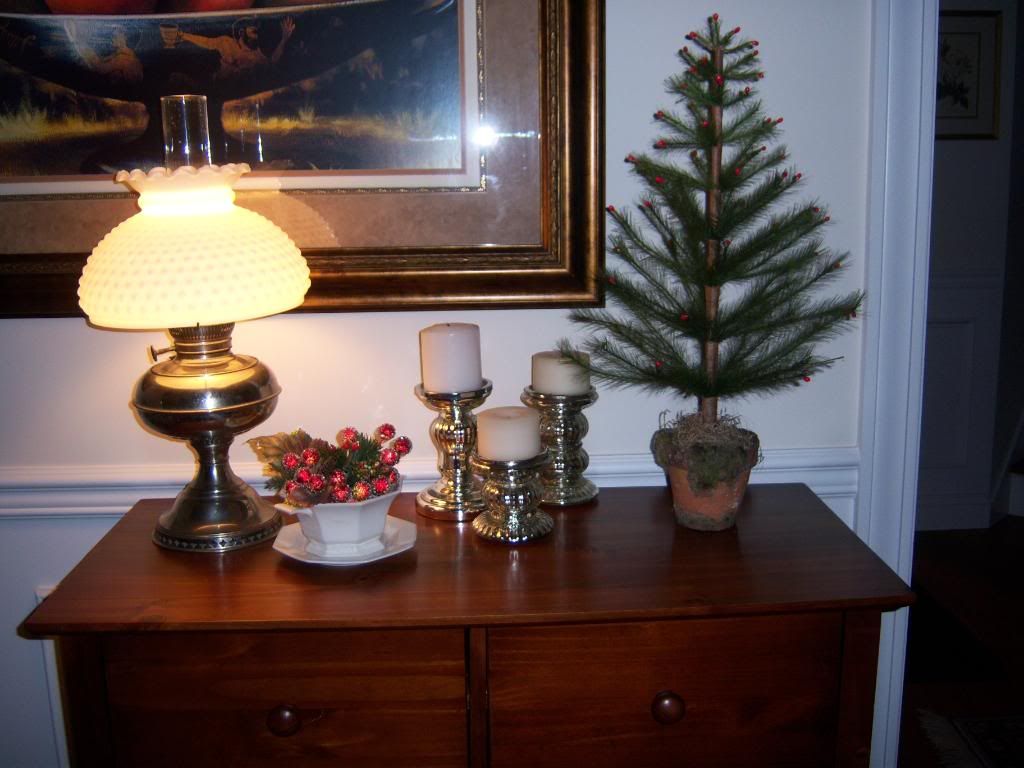 Sorry for the overload of pictures..I'm trying to get them posted before it's Valentine's Day!
I still have some outside pictures and DH's Village to do!!
Thanks for looking.
jane