Where to put the laundry room?
karenschaewe
June 15, 2012
1967 ranch house: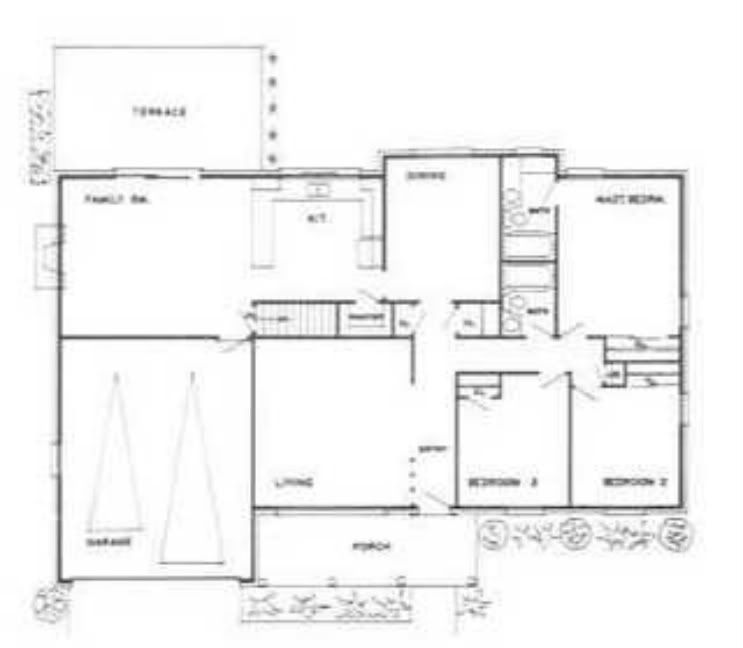 Sorry for the fuzziness, it's a scan of a copy of a copy of a copy of the original builders' brochure.
Currently the laundry is in the basement by the steps. The bedrooms are aaaalllllll the way at the other end of the house so it's a long trek back and forth with laundry. I have thought is 3 options so far and would like throw them out there for some feedback or other ideas.
1) build a laundry chute by the bedrooms. Gets the dirty laundry downstairs quickly but it would drop at the far end of the basement and we would still have to haul clean laundry back up the steps and schlep it thru the kitchen, dining room and hall back to the bedrooms.
2) move the laundry to the 1st floor near the bedrooms. This would be my first choice if we were building but I cannot figure out how to squeeze it in that part of the house.
3) move the laundry to part of the planned wet room which will be off the family room in space stolen from the garage. Still have to schlep laundry from one end of the house to the other but it eliminates dragging up and down steps.
We are 40ish with 3 kids (6, 7 and 15) and plan to live here for a long, long time. Our oldest has special needs and the wet room is primarily for him.
Thoughts?