Christmas Pics #2
Sorry I haven't responded to post #1...I've been
running around (last minute) prob just like the rest ofyou, and will respond later today after more shopping!
Here's a few more pics that I wanted to post these last night..but ran out of steam.
Kitchen Scale..I bought this in an old barn in Pa..back in the early '80s...(Punk..do you see what I see?)
Sofa Table with some old toy collections. I ususally set them up on my white hutch..but did it differently this yr..The old noise makers are from my Father's Family. They started celebrating with them every N/Y eve, after WW11 when 'the boys' came home. I was lucky to receive a box of them.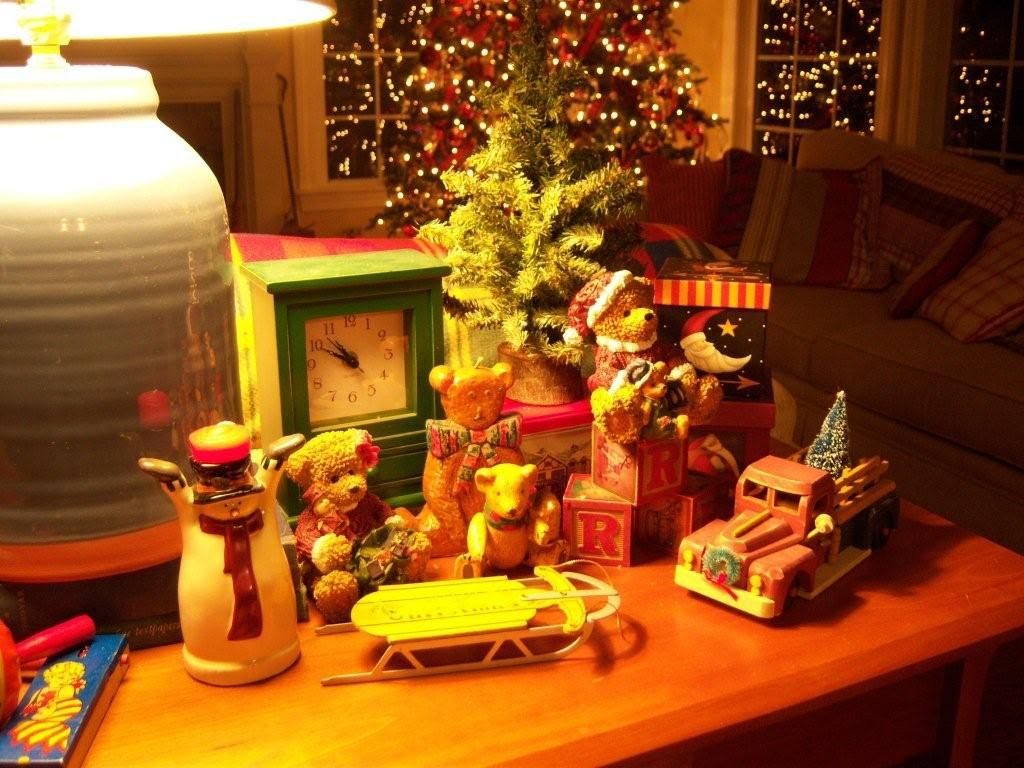 My youngest DGS loves playing with the nesting Santas..he's the last in line to do this..the 3 before him have lost interest....(baby stuff) lol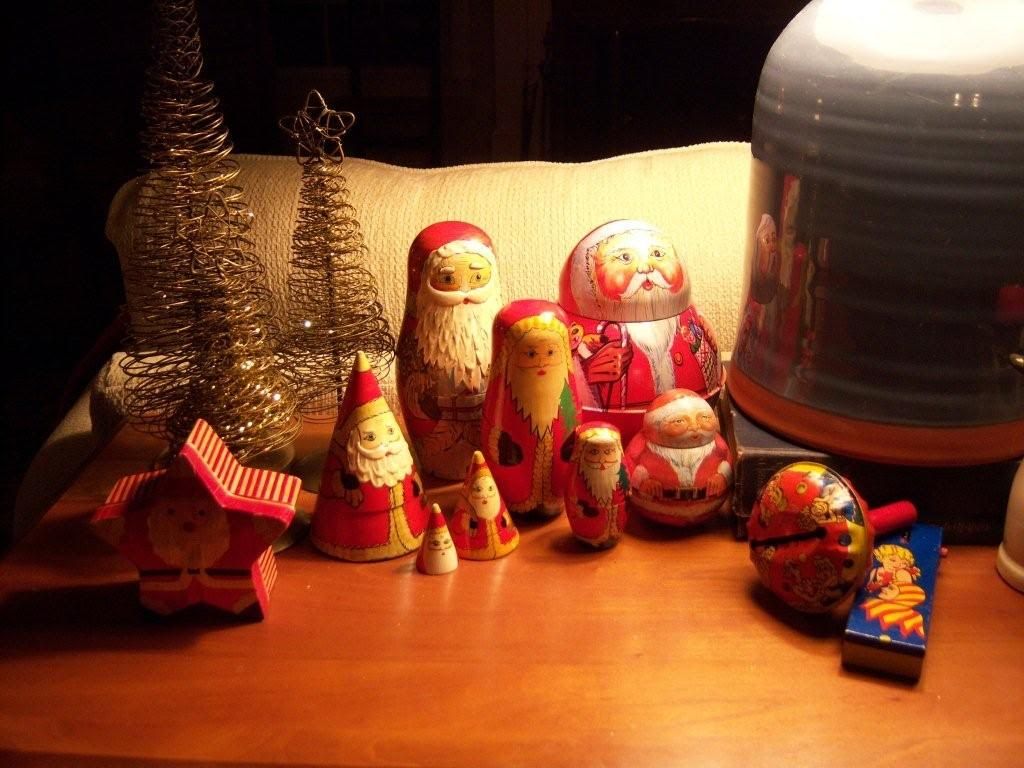 There's usually a game table in front of this kid friendly cabinet that DH made..it's filled with his collections - and toys and games he's made..Also the game boards to the left on the wall..In the drawers and in those cabinet doors, are games..games...games. The kids love sitting at the table that's there playing those games.
I displayed old Christmas pics on it..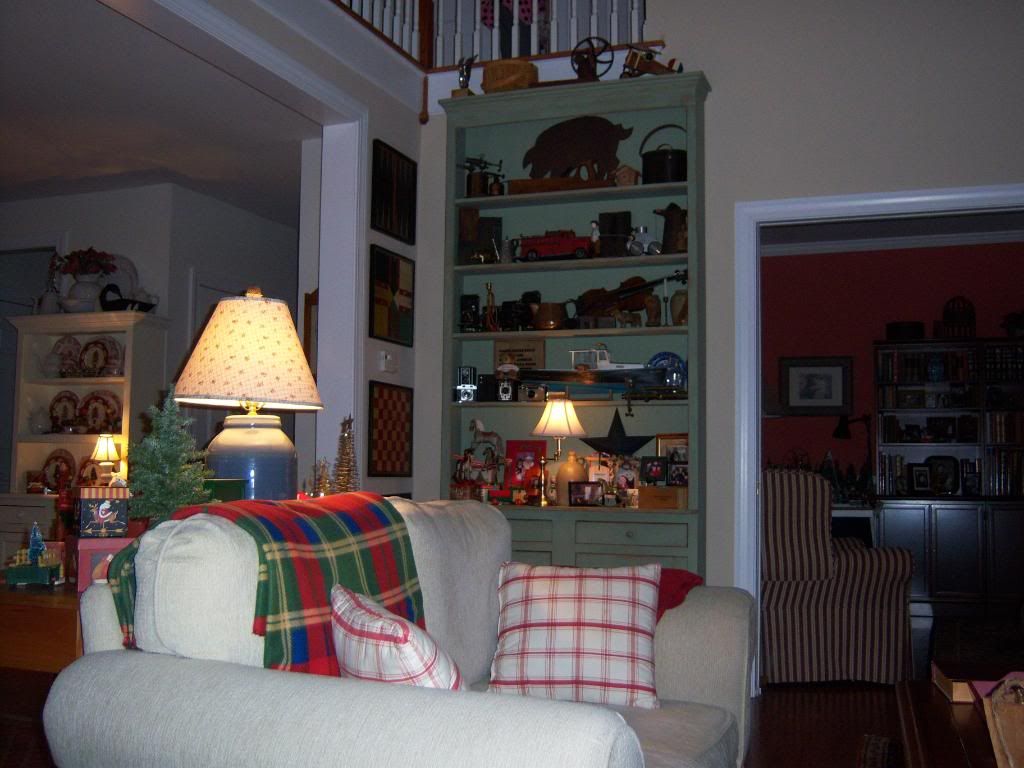 DH's Nutcracker Collection ALL from CTS and collected over many yrs..when we stayed in Cape Cod ea summer.
Small Desk in FR..The print is an old Christmas Card that I've kept..The little guy reminds me of DGS #2 when he was that age.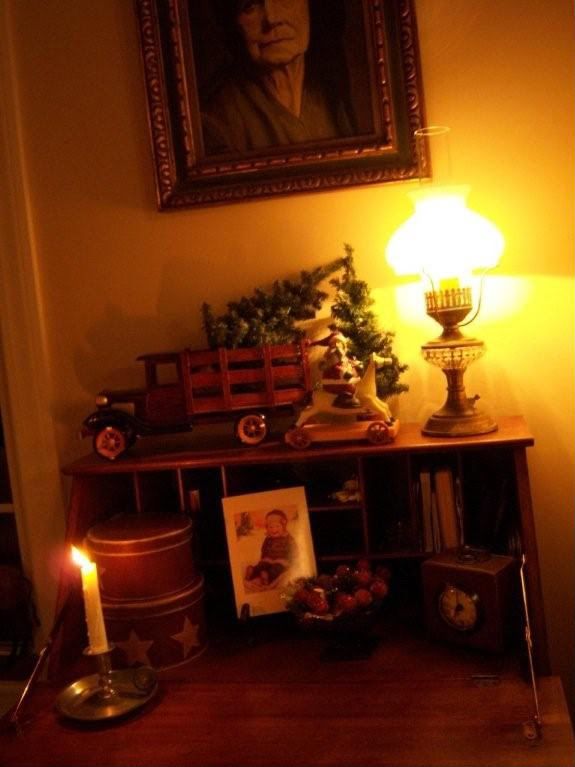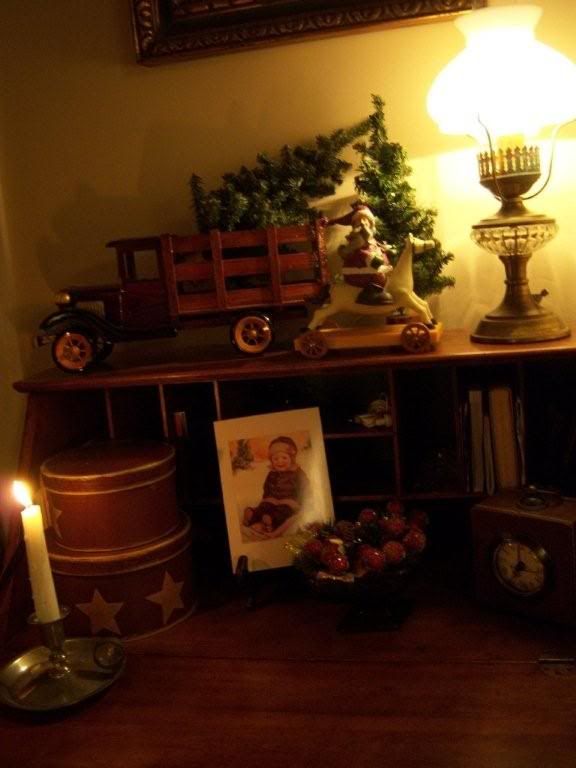 Thanks for looking..
I'm so far behind this yr with everything...not enough hrs since the Gkids are living with us...I'll be back to respond to post 1 and 2...and will have more pics to post too.
jane