More Christmas decor
luvstocraft
December 13, 2010
Here's a few more pictures of my Christmas decor:
End table in the living room. I'll post a close up too. I made the wording on the little red plate, and the santa/snowman ceramic piece was a TS find.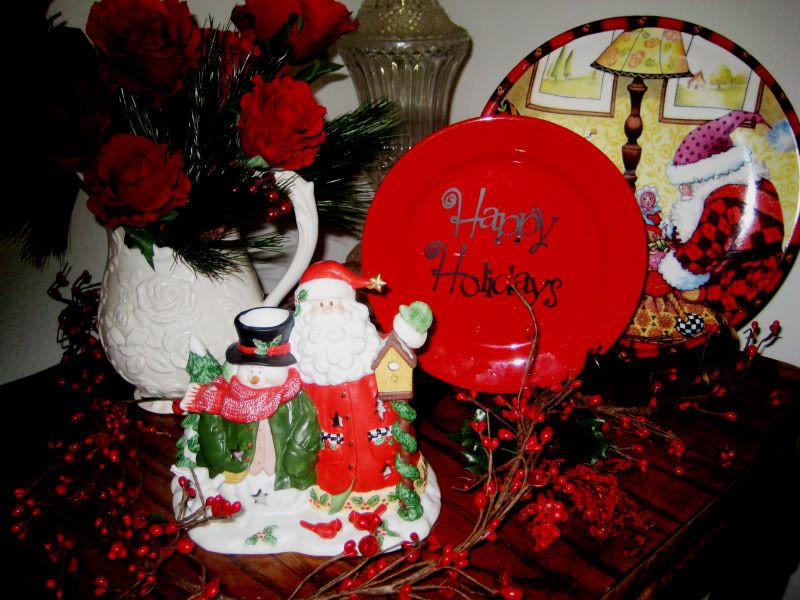 Here's the buffet and a couple of closeups too. Still needs a bit of tweaking.
Top of bookcase in the entryway. The houses reside there all year, just added some greenery and a couple little ceramic pieces.
Our coffeetable kept fairly simple since little GD loves to use this for our "teas". ;o)
Will stop for now and share pics from other parts of the house later.
Luvs