vote on my vanity variations
I have 2 options I am considering. I have been playing with Sketchup. One version is with a center door and the other one with the center filled with drawers instead. The center door or drawer will be 22" wide. If I got the door, I would want to put in a pullout system on the floor of the cabinet. The wood grain will be horizontal instead of the vertical as shown (only similar paint option on the program).
For those that vote for door please tell my why. Likewise for the drawer voters; please tell me why.
Door: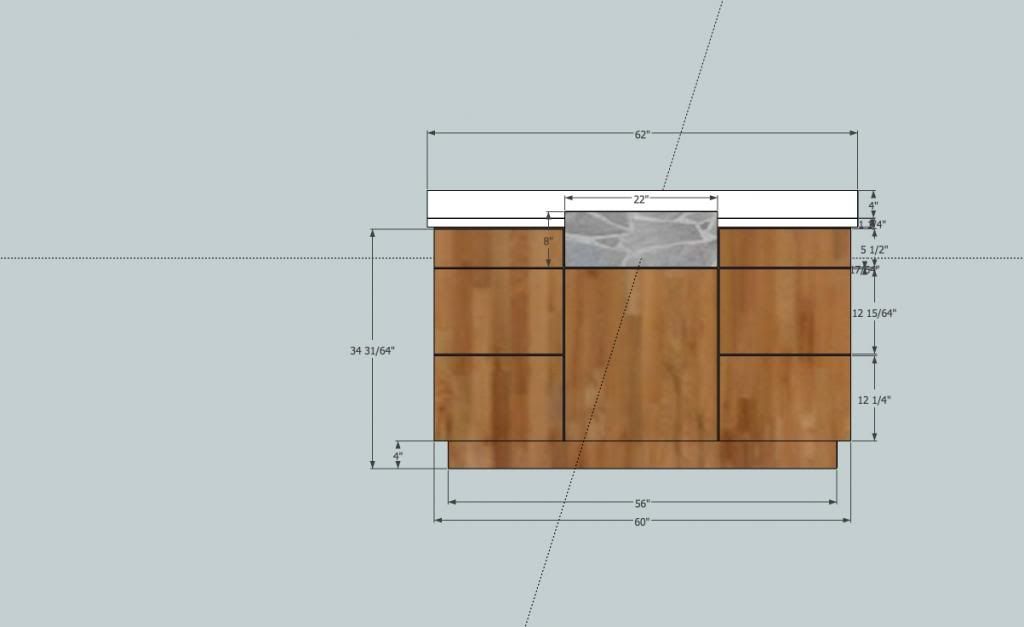 Drawer: