Elves, Santas & Snowmen ...last of LR Decor (pic heavy)
jeannespines
December 15, 2011
Oh, those little Elves were busy today! Good thing cause I needed lots of help ...& w/no gr'kids here til Christmas, I had to recruit these lil' fella's (GS find last summer):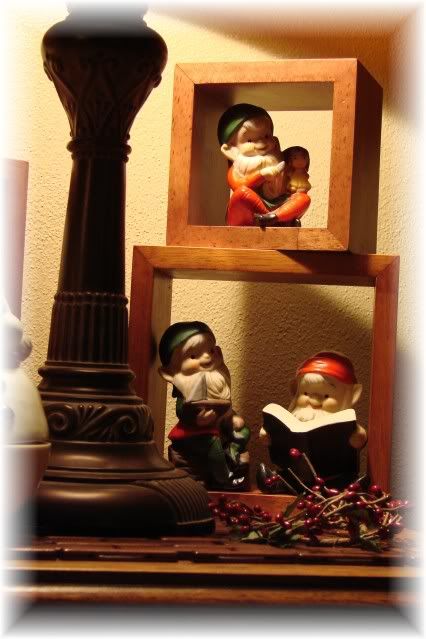 They found a place to rest with dear 'old' Santa ...estate sale painted by DH's Mom many yrs ago (plastercast or something):
...and 'old' musical snowman I found at a TS some yrs back...he plays & turns around!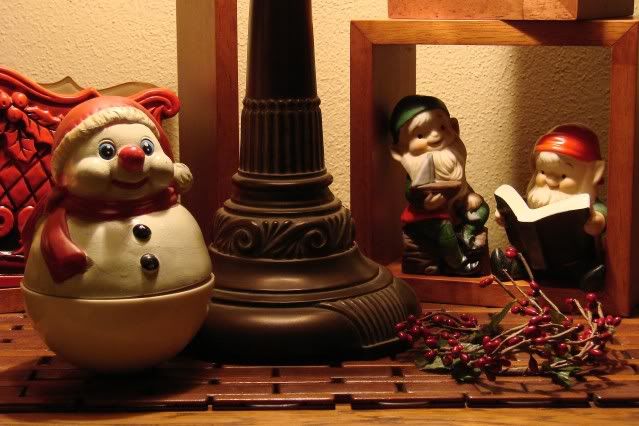 The red sleigh (made in Japan) was a TF for $1 find recently! ... the 3 wall box shelves also a find in a TS & I thought they would be cute for the elves! 'Scrabble' gift from a friend: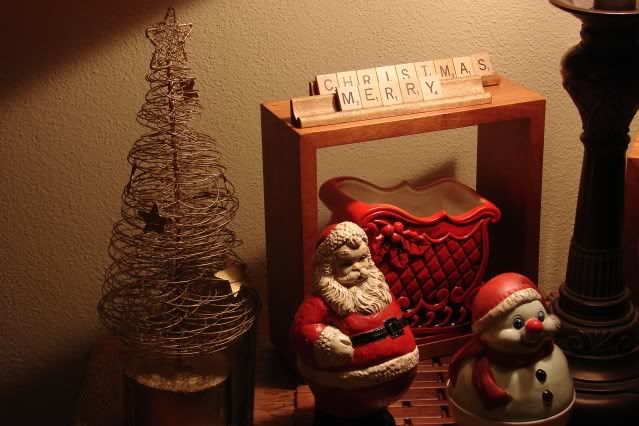 Here's the full view: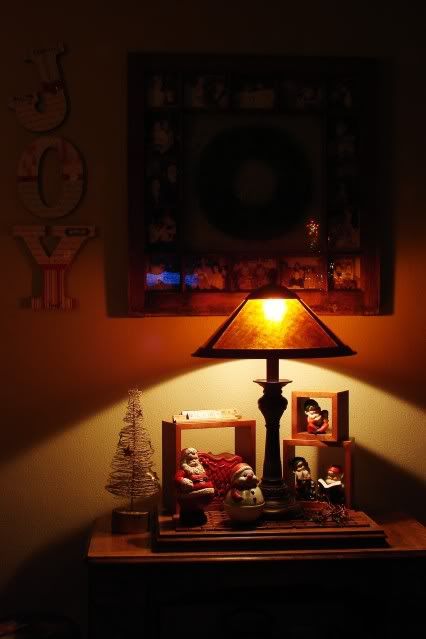 You can't see what's above in that pic...too much light...so here's the JOY letters my oldest DD scrapbooked for my Christmas gift last yr...pretty cool!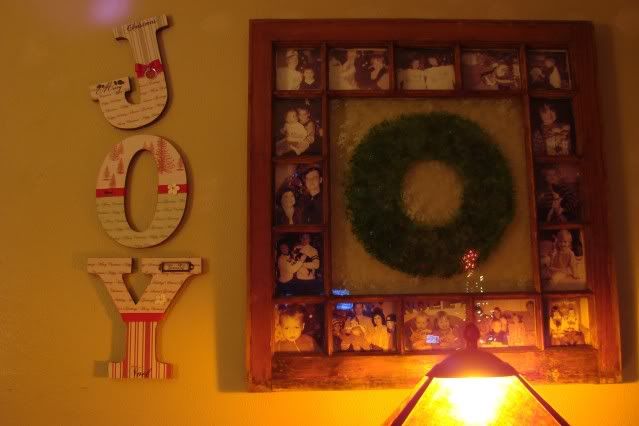 And nearby on the divider by the door, my 'booky' snowman reads to a couple of birds & the Angels watch over: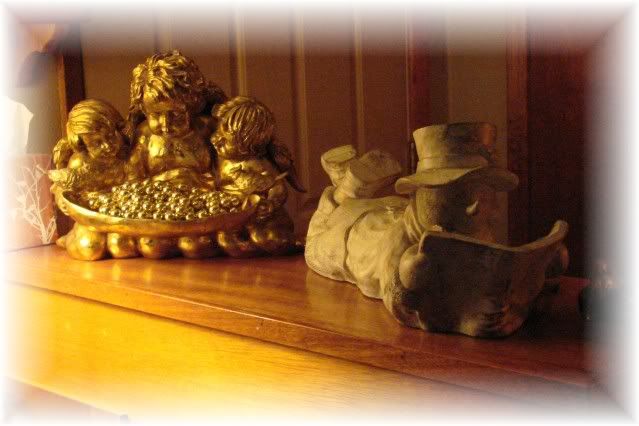 Hope you enjoyed all the work the lil' Elves did today! Merry Christmas! Jeanne S.