Christmas decorating finished..for now. Pictures
oakleyok
December 11, 2011
You all have seen some of these pics already, but I'm just going to combine them in one topic.
I actually didn't decorate as much as I did last year. I mostly made our living room the main focal point.
I do wish I had taken a picture of the ornament wreath above the TV though, it's like the icing on the cake! Maybe tomorrow.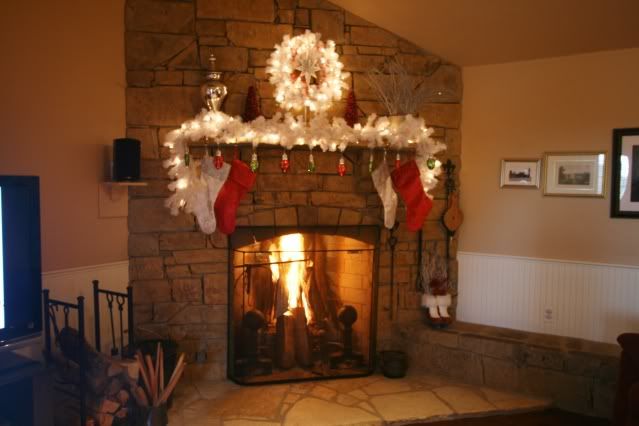 Excuse the mess here, I was in the throes of decorating but this is the table topper for the game table in the back of the room.
I've since tweaked the lights. I love fairy lights!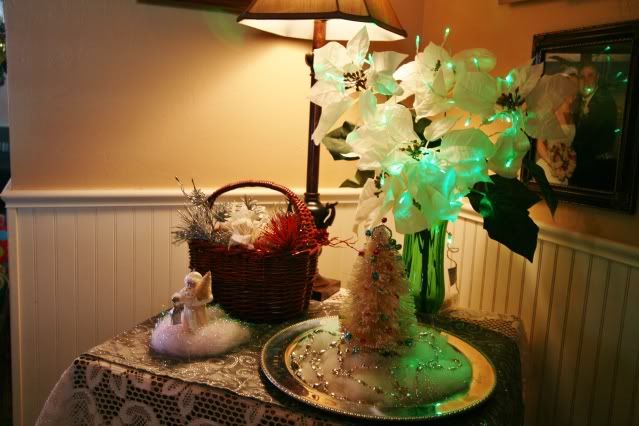 The Girlie Center.
Again, excuse the mess. I took a quick picture for my friend. I love the tree in the window!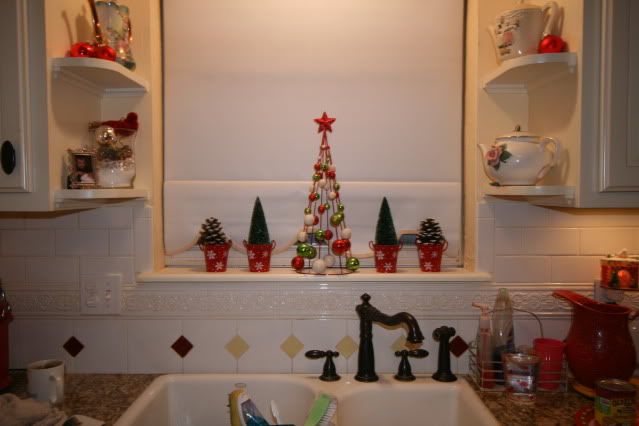 The present on the left is what I'm entering in the annual family gift wrapping contest. The vase on the right stays there along with a lighted little tree thingy which isn't in the picture.
My recent masterpiece. :)