Finally.. Christmas Pics To Share! #1
I took these pics several days ago, but had trouble posting.
Fingers crossed..I'll show them in a couple of posts.
Breakfast Rm Hutch (DH Made)...
All the Christmas Dishes were from last yr CTS. I mixed them in with Johnson Bros Old Britan Castles..
The Santa Boot was from Michael's 1/2 off sale..
the little cardinal votive from a TS.
The Santa Sleigh was a gift from a friend. It was her mother's and is quite old.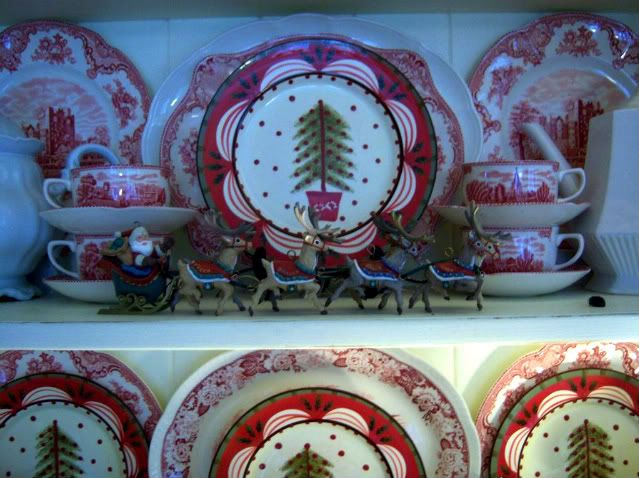 The Figures are also CTS and also the Cardinal..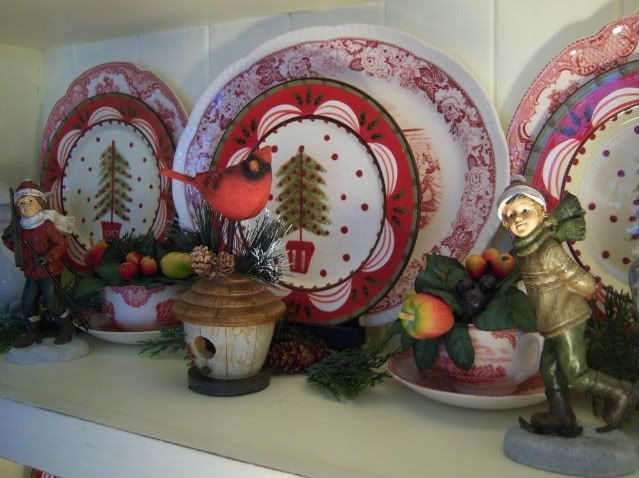 I didn't do too much in the Kitchen..not enough space now that I'm sharing it with DD..(help me)...lol
This is a little shelf DH made me for displays..
I have two of my Antique Choco Molds here along with a few
old an new things collected over the years. The old oil lamp is one of a pair we bought this summer at a Flea Mkt.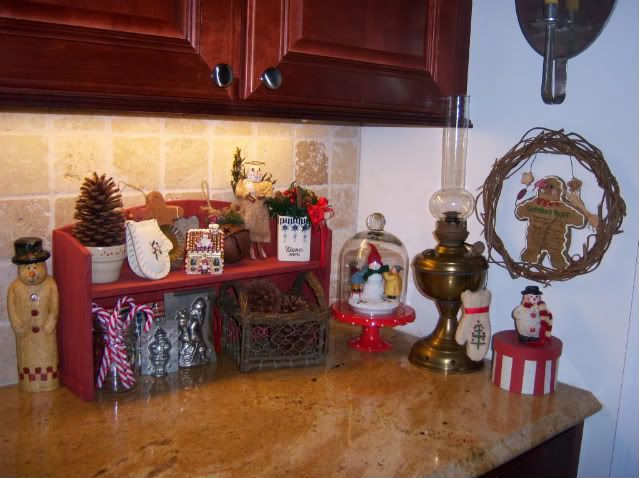 The little primitive burlap doll's head is made from a Walnut and her little baby is a 'peanut'!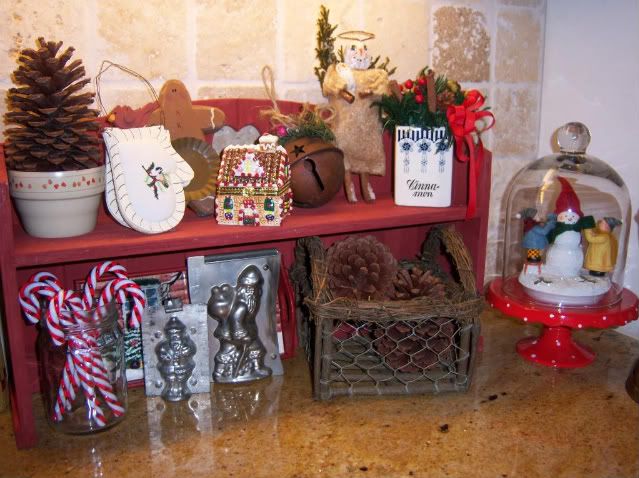 The vine wreath I made and the hanging ginger bread was a gift from DD yrs ago.
Some of my Santa Collection and the other Oil Lamp..
Tree (in the same place)..The only thing different with it this yr is that I didn't do the bead garland, and the mantel has a 'Natural' look to it. I used twigs and vines from my property.
It kind of loses it's effect from these pictures, but IRL, it has lots of different texture to it.
I took my old wreath and worked vines and twigs into it..again, it loses it's effect in these pics..
Night shot..
OK..GTG - Hope you enjoyed looking.
If Photobucket is Kind to me...I'll post more tomorrow.
jane