Fall pics (finally)!!!!!
yachter123
November 1, 2011
I've finally gotten pics downloaded and doing a bit of decorating. The white sectional couch is gone & the green carpet is gone, just got my new set delivered today.
My Shih Tzu's destroyed the one part of the sectional as it had to be in front of the bay window. Everytime they heard something all 3 of them would run at break neck speed & jump up on the couch to look out the window.
No more anything in front of the window & no more carpeting. This floor was a nitemare for my DH, but it looks great.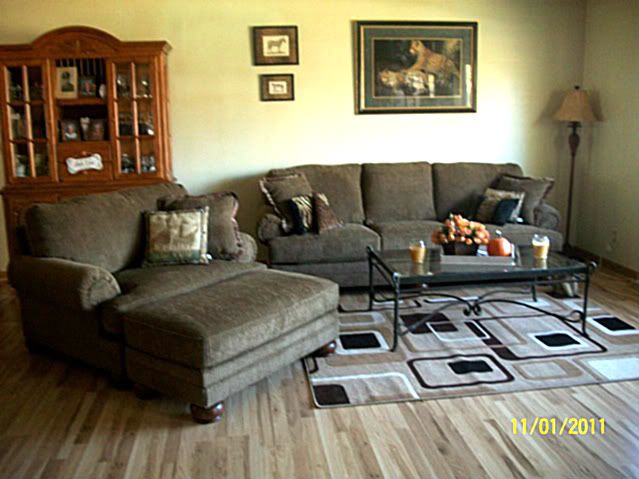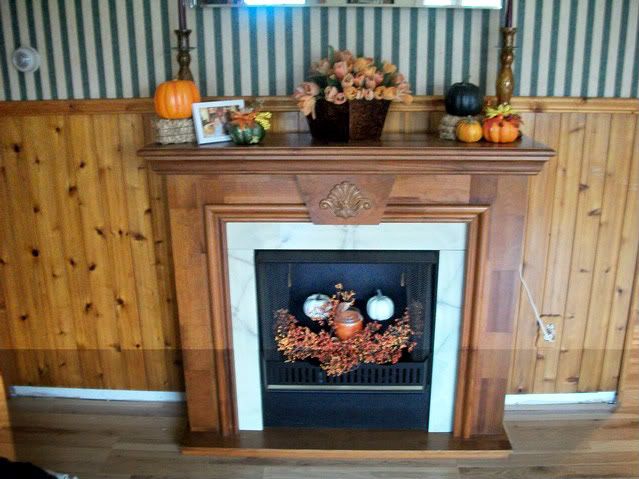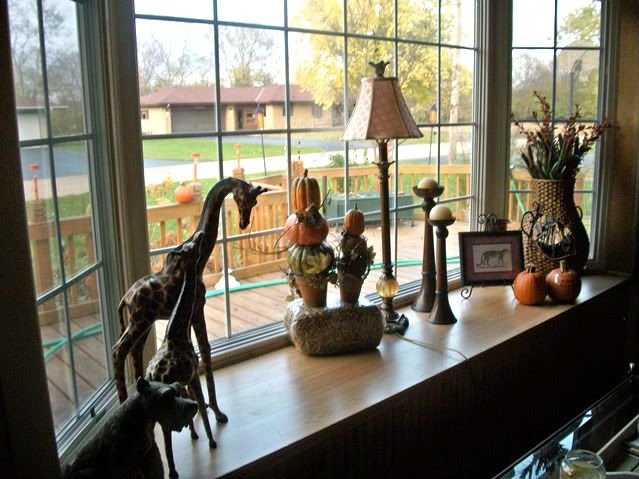 Oops, the Schnauzer statue is not supposed to be in the window, took this before we had the room back together, still needs trim put back & little things like that, but 90% finished!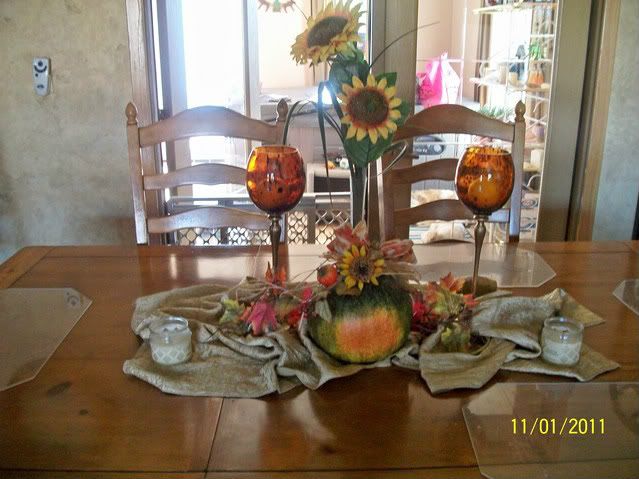 Found the greatest place for table & other decor, inspiration. A furniture store! Not only was I looking for a new sofa, but I walked two stores doing Ooohs & Aaahs at all the beautiful decor on the tables etc.
I had forgotten how much decorating they do to make the furniture look good, but wow the second store had great ideas!