Does this Mosaic tile mirror look nice?
This is a small half-bath. My DIY project.
Does this mosaic match the granite countertop?
24"x36" wall mirror, 1/4''plywood behind the mirror glass to level it with the mosaics.
How do you like this design?
A number of people told me they prefer using a dark color wood frame mirror on a painted wall without the mosaics. But I still like the mosaic idea better. What is your advise?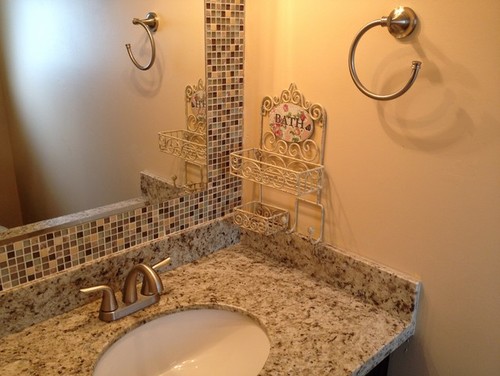 This post was edited by coquitlaman on Tue, Jul 8, 14 at 20:21