Finally some table pics!
yachter123
November 1, 2011
Ok, here is my simple end of summer table (the red one) and the others are my g-daughter's table, was not able to get a full on pic, as it's in the sunroom & the light behind it makes it really difficult, plus we took the table down before I tried to get another one.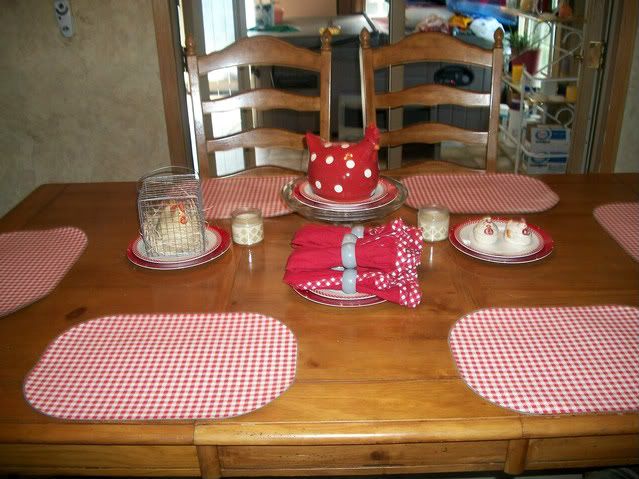 Red polka dot plates on clearance from Walmart last year
Checkered plates from GW last year
Red polka dot chicken from T.J. Max and NOT on sale, I just had to have it, it was so cute.
Placemats- garage sale a few years ago
Chicken in cage, Chicago Cutlery outlet, Missouri on vacay this year, and chick salt & pepper same place all 75% off.
Napkins-garage sale, dirt cheap, can't remember price.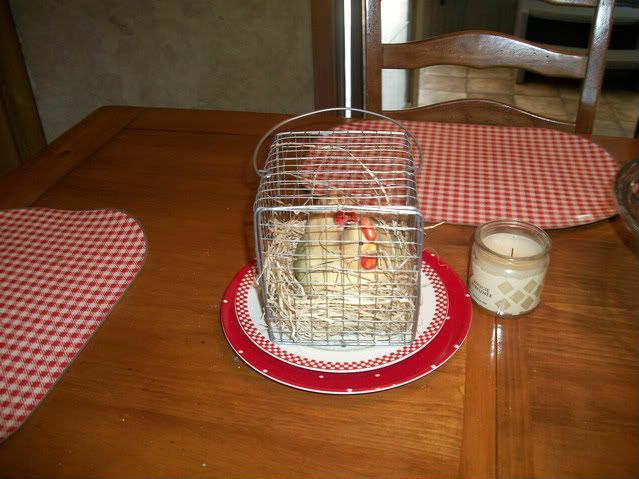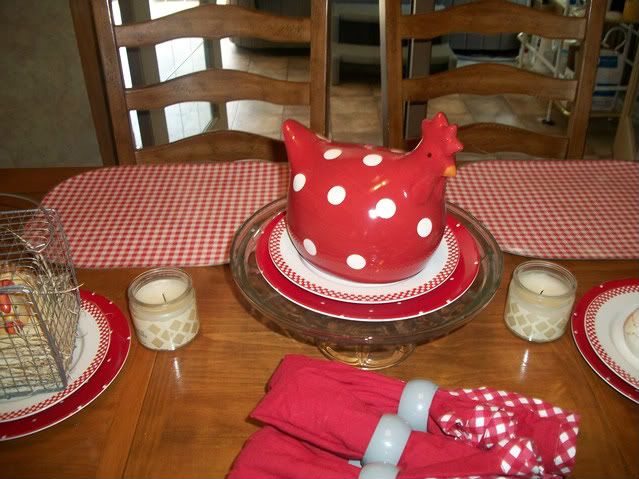 Little duck in bucket & little lambs in bucket & also another chicken in a wire cage, all Chicago Cutlery outlet, 75% off.