Thanksgiving Buffet & Table Decor
jeannespines
November 9, 2011
Got the turkeys out here today & added this brown one from last yr w/the chicken wire cage...he's struttin' his stuff!
The tapered candle I bought the other day on a shopping trip w/friends...I got it because it has a 'timer' in it...so I don't have to take it out of the candleholder, loosen the bottom like the tapered one I showed you on the porch wall shelf post. The pumpkin garland I got last yr after season & the brass candleholder is a TS find: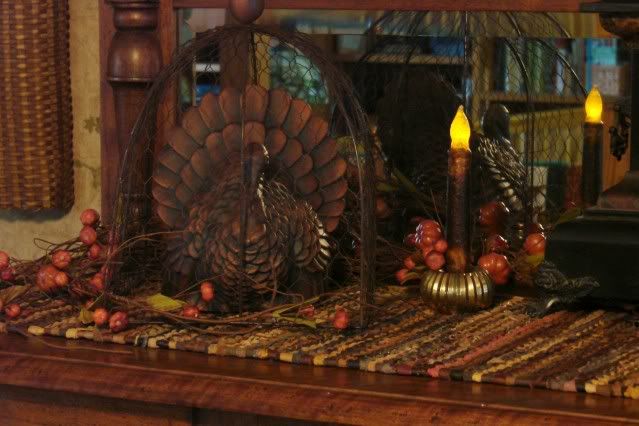 Here's the right side of the buffet ... pretty plate & pedestal bowl are TS finds ..I have a bowl on buffet shelf to match the plate: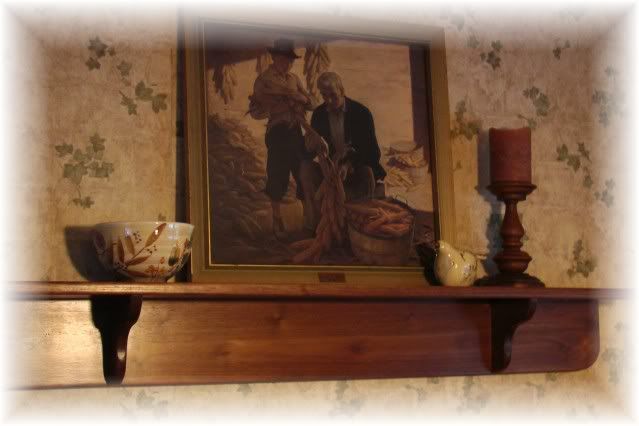 Here's the top of the buffet & walnut shelf:
The squirrel/flowered candlering are now the centerpc on my table ... also I am using that beautiful 'leaf runner' that I showed you awhile back...a purchase from TJMax. The acorns are after Christmas ornies I bought at a specialty shop:
Here's an eye-level view:
I just love this squirrel! I will use him for alot thru out the yr: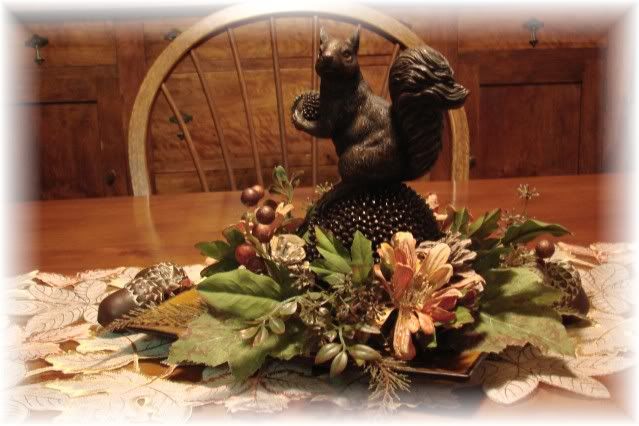 Here's a wide-angle, full view of the dining room:
Also decorated the shelf across the top of the sliding glass door but it's too dark for pics tonight...will post more later. If you missed Dollbaby, she's in a separate post. TFLookin'! Jeanne S.