Fall Finds Today & More
jeannespines
November 2, 2010
Had a wonderful day trip shopping about 50 miles from home with good friends ...lookin' for "after Halloween" bargains. At my first TS I spent $5 (only 15 miles from home)...one of my fav places...today glassware was l/2 off! Shelves were pretty empty but I found some treasures: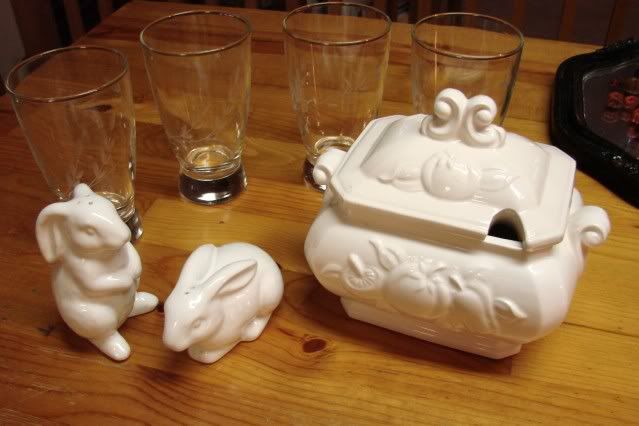 4 etched glasses for 25 cts each, plus this smaller size soup tureen (Japan stamped on back) & S&P bunny shakers (no markings)...can see etching in glasses better in this pic:
Next place got some cute heavy pumpkins on sale ...marked half price & then another 25% off ...they are metal-like...the ceramic bird I pd full price...I love using birds in decor:
At a pharmacy/gift store, Christmas boxes were being unpacked for open house this coming weekend...I saw this bronze/coppery mercury glass candle holder & thought it would be lovely with my mercury glass birds I've posted this Fall...price $6.25: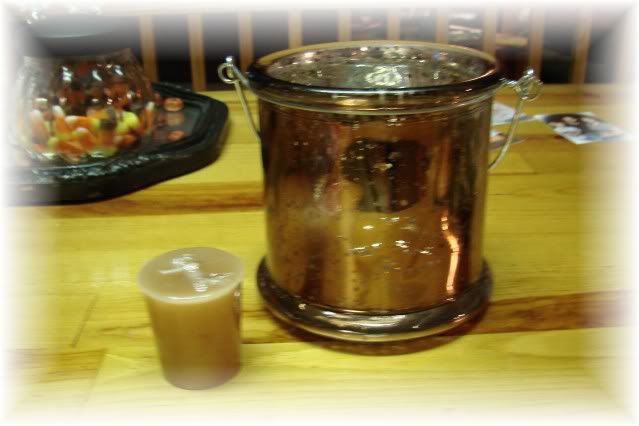 And last, but not least, my fav, fav buy of the day...this pottery plate & bowl found at another TS for $4 ea ...had labels still glued on the bottoms. They called to me because of my pottery snowmen I have out all winter: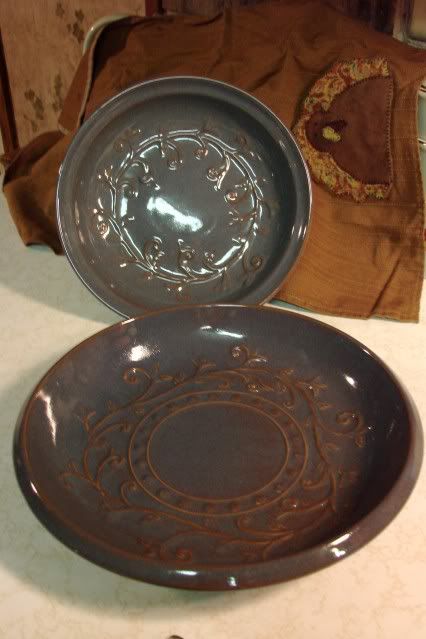 And, stacked:
Here's the pottery snowmen from last winter that I showed in a t'scape. I think the new pcs are perfect! No markings except microwave/dishwasher safe: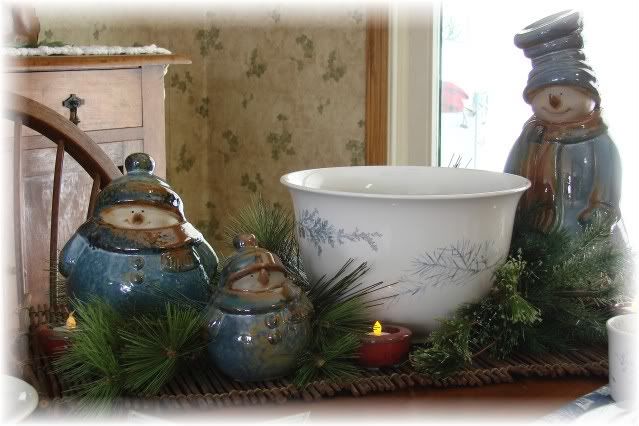 It was a good day! Hope to get Halloween packed away later this wk & add some more Tksgvg/Fall! TFLookin'! Jeanne S.