5 panel interior doors
I love this door. I have Trustile- 2 panel, in my present house and I was looking at the 5 panel door on the Trustile website and noticed that they classify this style as Contemporary, Craftsman, and Modern. Huh?
My house will be none of these styles.
Does your interior door style match the style of your house? Who knew?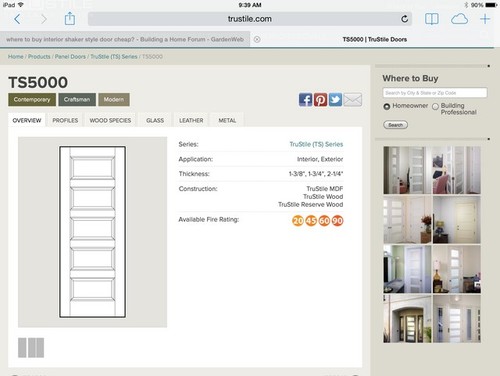 Here is a link that might be useful: Door link