Luv's fall decor #2
luvstocraft
November 16, 2010
Here's a few more pics of fall items around my house.
This is the bookcase in the entryway. I think I will look for more leaf garlands when they go on sale this year. The two pictures were just cards I framed last year, and I think I've shared the sign made with my Cricut before. The pilgrim couple were cut out and painted several years ago.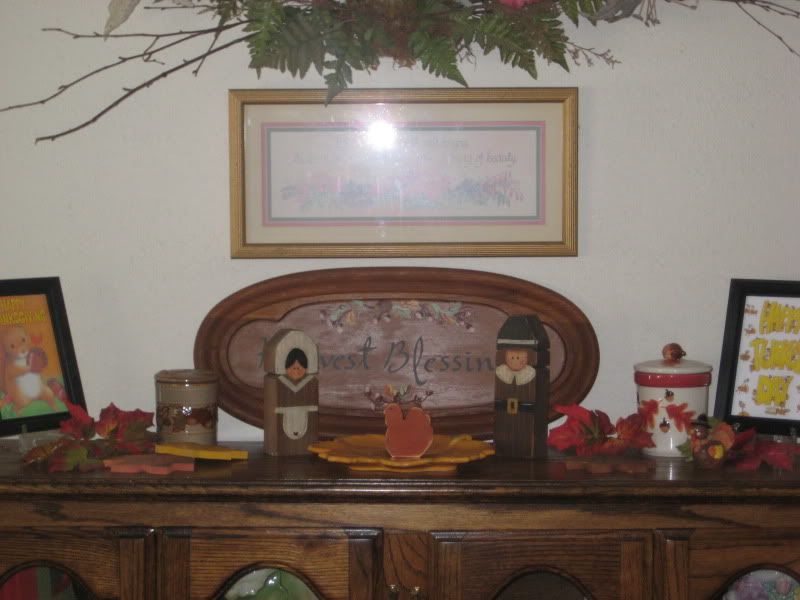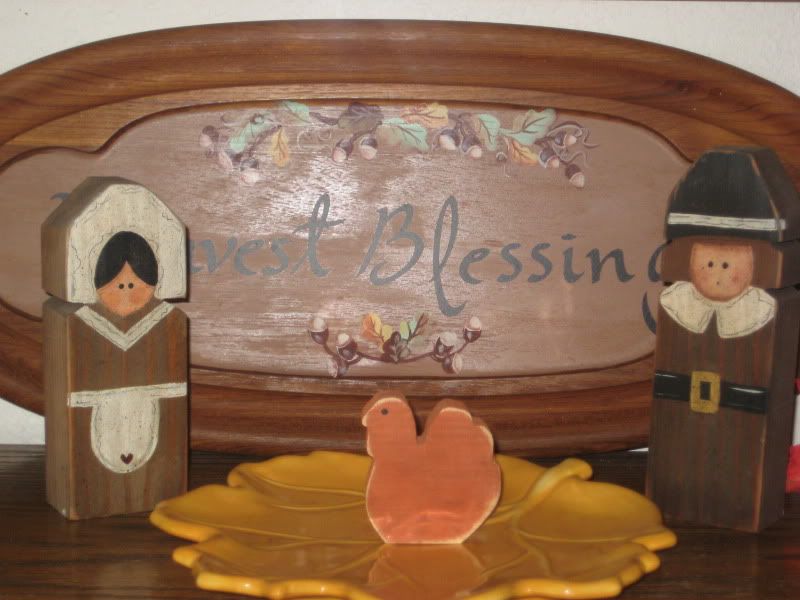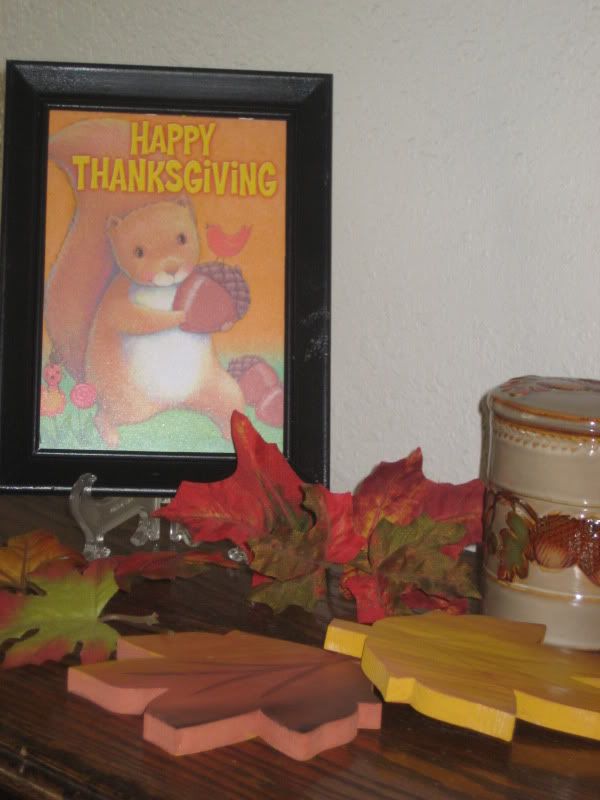 A box arrived the other day--what a fun surprise! Lynn had decorated this pretty cornucopia for me and she even sent along this darling bunny. Thank you so much Lynn, it sure wasn't necessary but it sure was fun!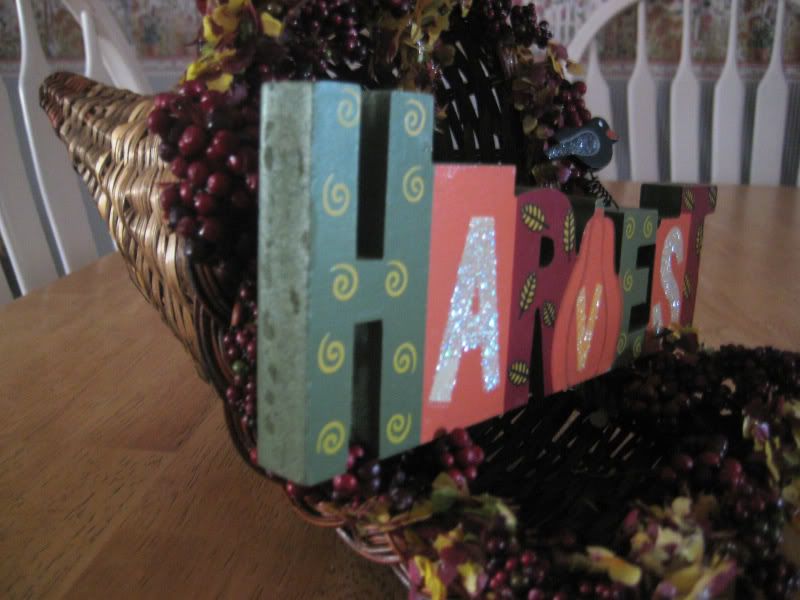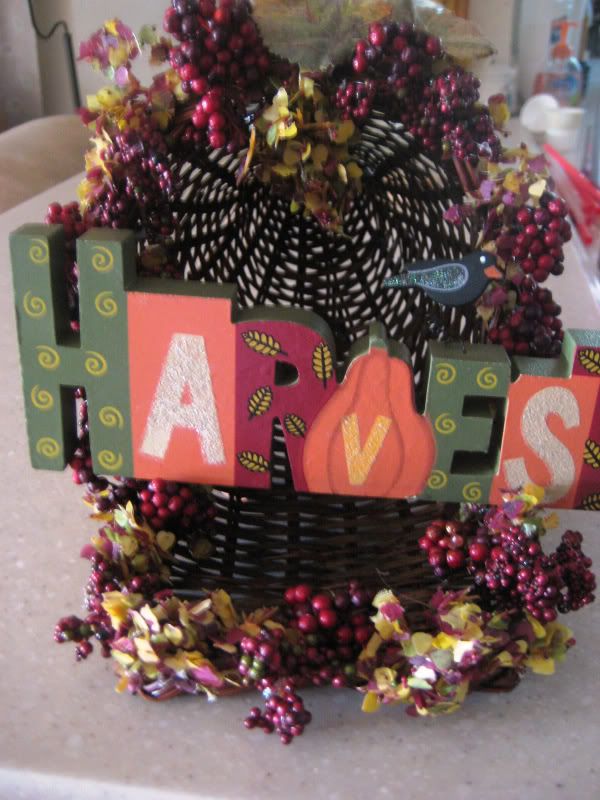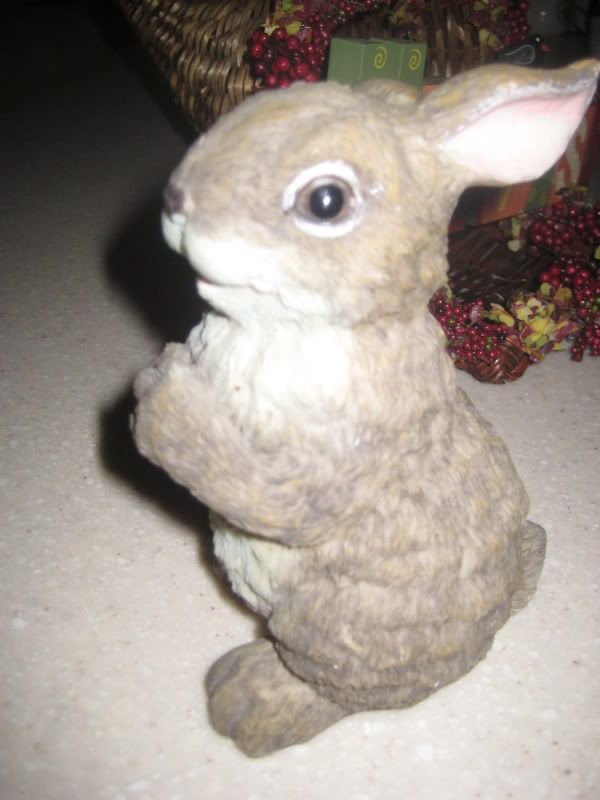 And here are the turkey salt/pepper shakers that I think match Jeanne's new bowl. See how the tails are green just like on your bowl Jeanne? The little handled bowl is not an exact match, but close enough to use with them to hold sweetener packets on the table.
Here's the start of my tablescape. I found the big turkey at Steinmart a couple years ago--wanted one like Jane's but couldn't find one. I added the gold on this one to match the gold on the greenery--still not sure I should have done that! Please note that the rust colored plates have ACORNS on them--found at the TS but only found two. And just look at those acorn shaped bowls and the gorgeous acorn mugs that our sweet Betty sent to me! I took a close up of the acorns on the mugs--they just make me drool!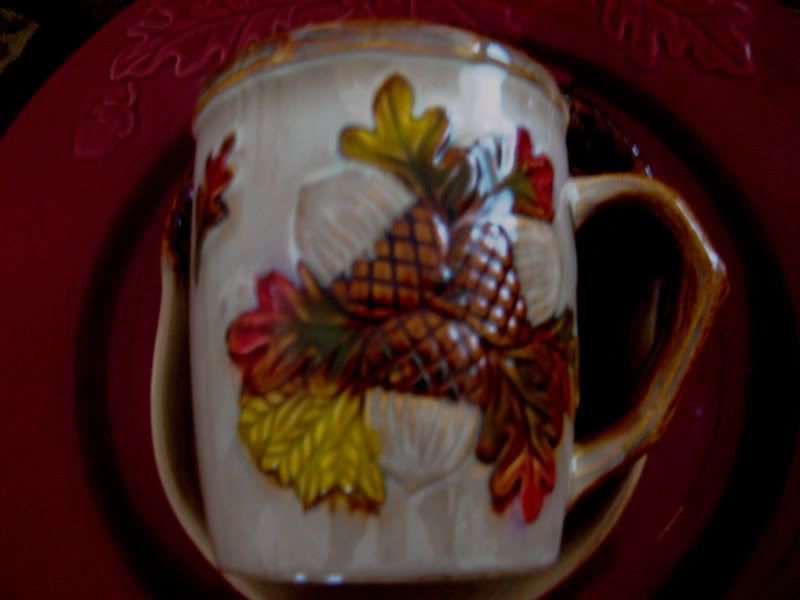 I'll stop for now. There's a few other places decorated but I think you've all seen those items before. Just the front window ledge with my big jar and the metal lantern, and a bookcase shelf with the tray I painted last year and a jar of acorns my neighbor collected for me.
Hope you enjoyed seeing the pics. My DS says "Where on earth do you store all this stuff????" We've never heard that question before, have we? LOL