Finally posting some Fall decor
luvstocraft
November 16, 2010
I actually got all this up right after Halloween except for the garland I made for the mantel. Just slow about getting pictures taken and posted!
Here's the mantel. Found the cattails at Michael's for 70% off so only a couple dollars each. I need to find some fall colored vases for next year.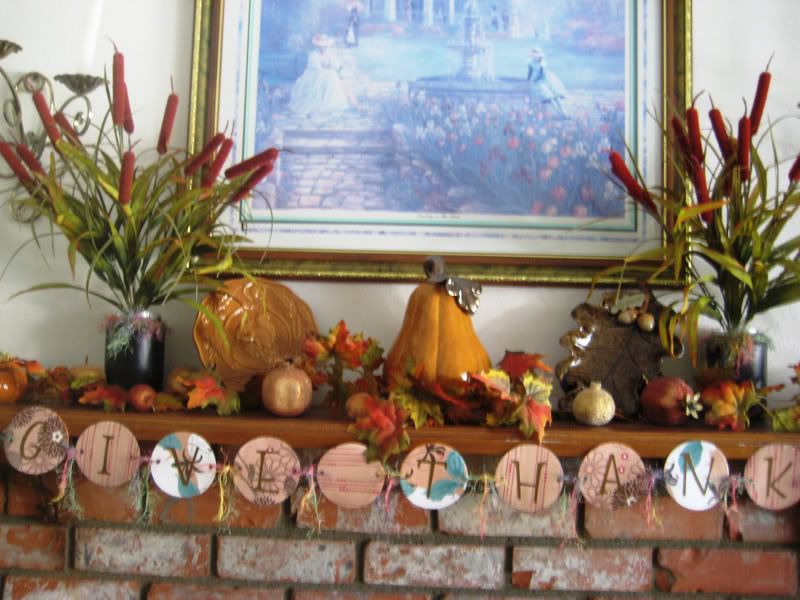 Here's the buffet, some of the things you will remember from my Halloween decorating--just moved them around.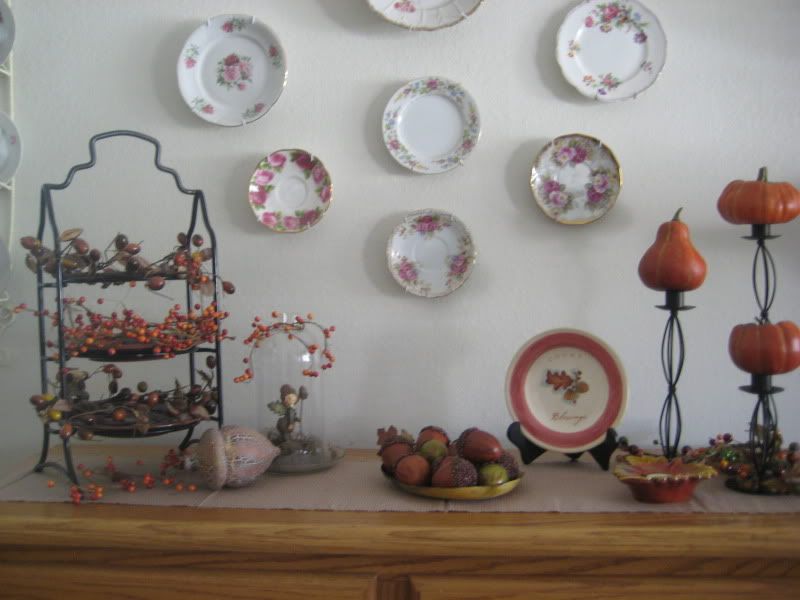 These are some really great acorns Karen sent to me, and they are in the metal acorn bowl from Ms. Jaybird.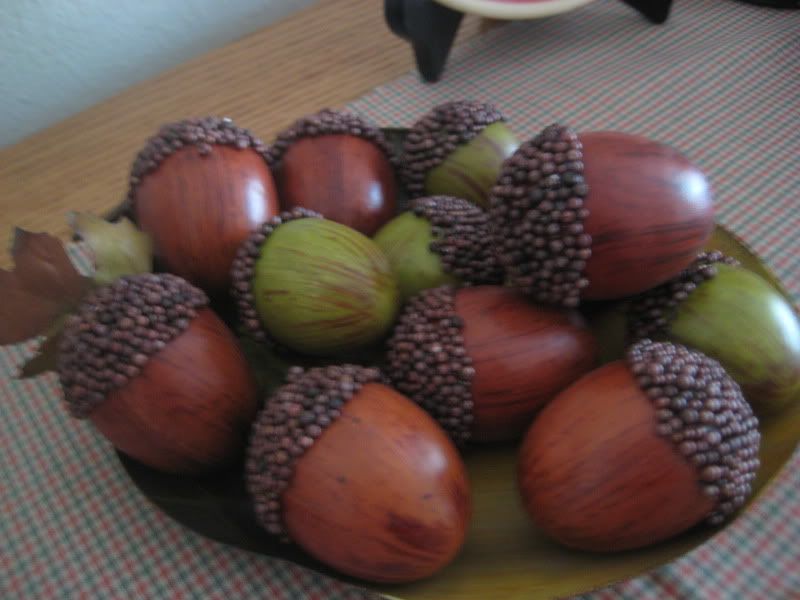 This little acorn guy was found at a craft show last year. I just love his sweet expression.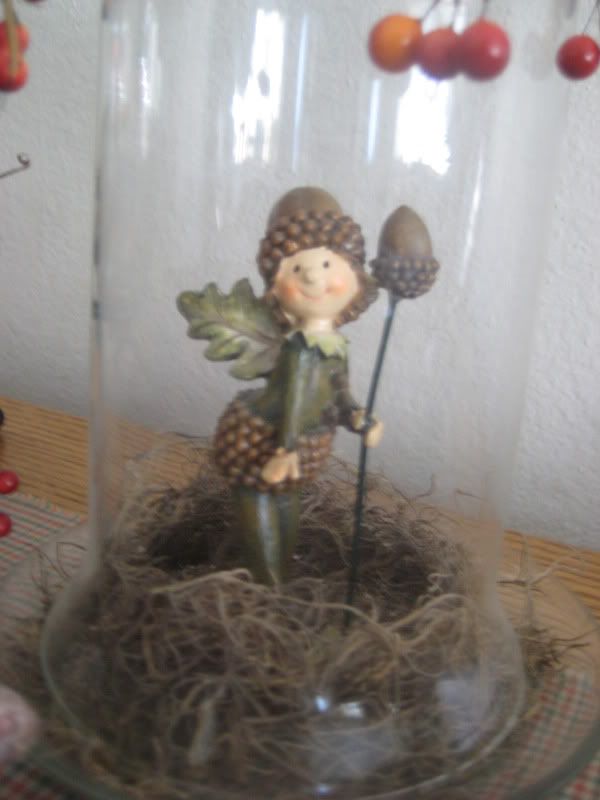 Love the decorations on the end table. My gold cloche was only a couple dollars on sale at Marshall's a couple year's ago. The little Indian squirrel came from our sweet Karen, and the other little squirrel candle holder was a find at the craft show OA and I met up at recently.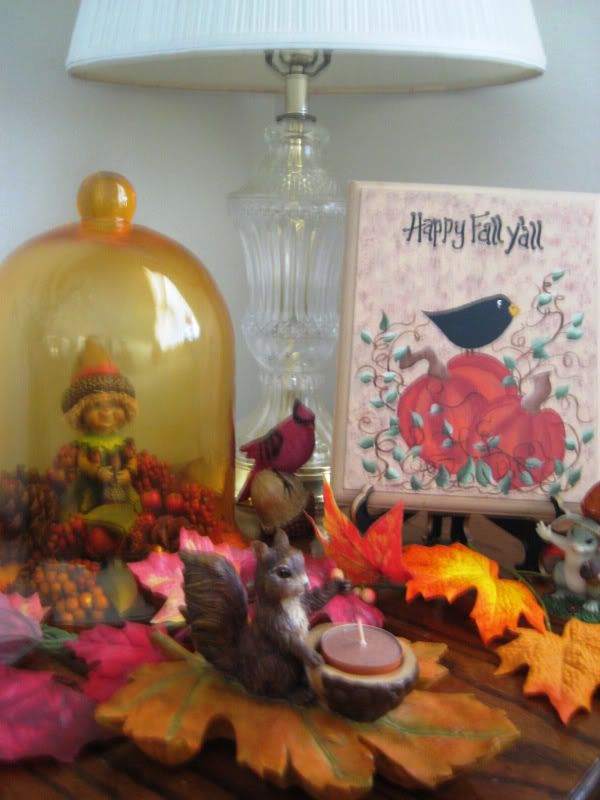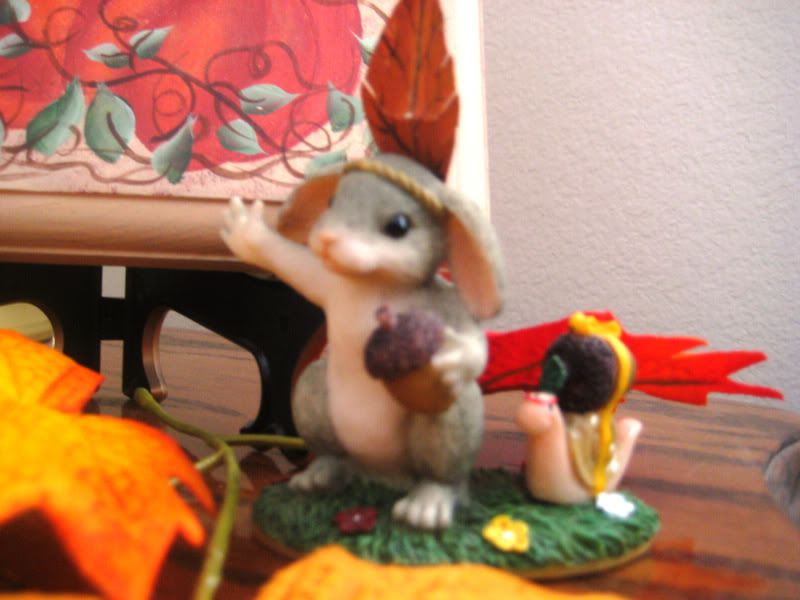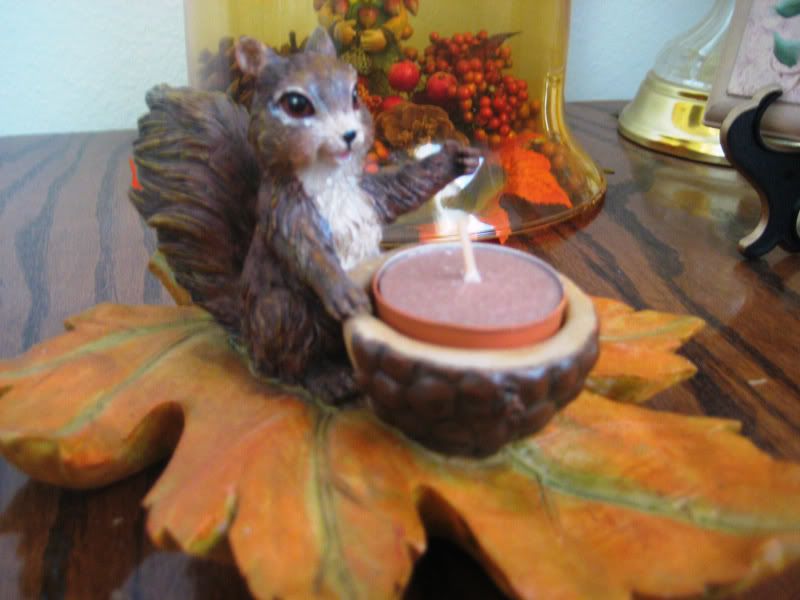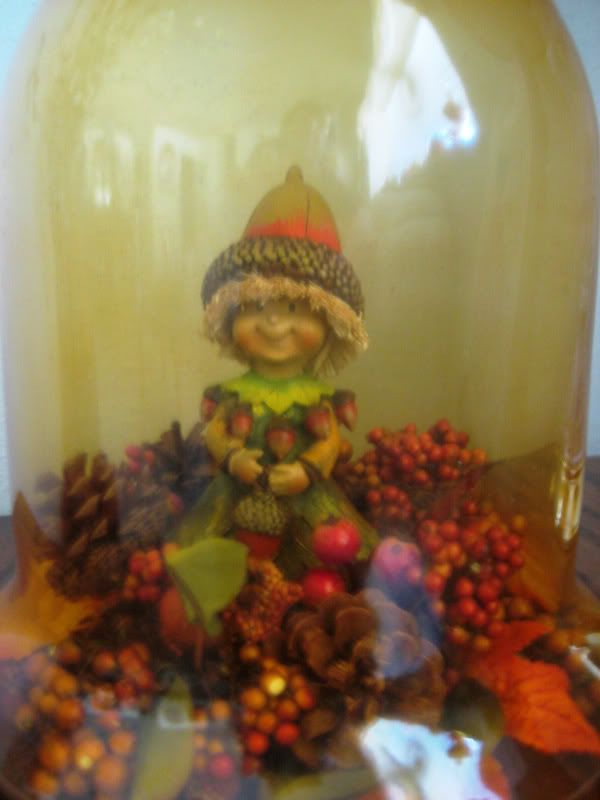 I have more to share but will do another post so as not to make this one too picture heavy.
Luvs