Soapstone Sink in Production
Hi, last year I made a soapstone sink for my "east" bathroom. I said I'd not do that again. But when I started planning the "west" bathroom I just figured I had the hard part done with the first sink learning curve. I also wanted an 18" vanity and it was difficult finding a sink for it. Though if this sink doesn't work out I will once again look for an under mount vanity sink.
Last years sink:

This years plan:

Pieces of this years sink: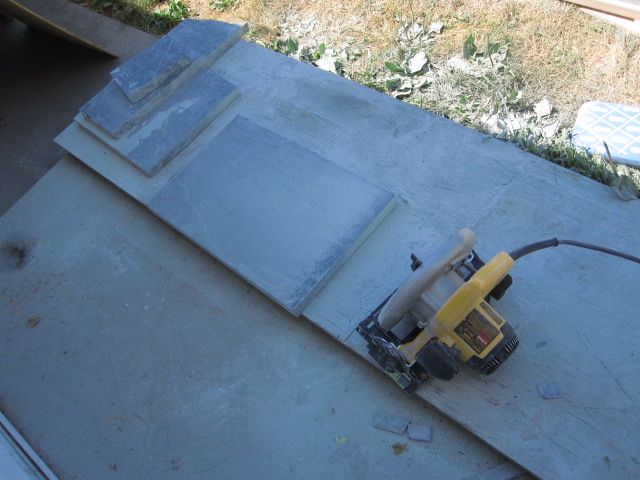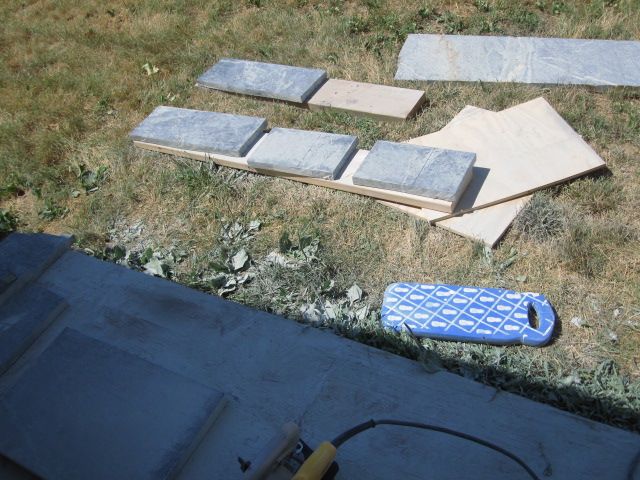 The stone is harder than last years stone. If you look close you can see sharpie pen marks. Thats because of my tried and true technique; measure twice, lay it out three times, decided to change it four times, then put little "x's" on all the lines that I don't want to cut, then cut. NOTHING took those extra lines off the stone. I will have to sand them off.