A bit of Winter Outdoor Decor w/Pine Branches
jeannespines
November 16, 2011
The weekend was above avg temps so I worked on some cutting some pine branches & collecting pinecones for some outdoor Winter decor for the holidays.
This is my 'parking meter' Winter garden! LOL! It's an old tire on a rim (turned inside out) made into a planter probably 30 yrs ago & I grow Hen & Chicks in it. The parking meter has been there a long time...from the town I grew up in. The old sled is from a friend & hockey skates from a GS & the wood sign I've had up a few yrs from TS: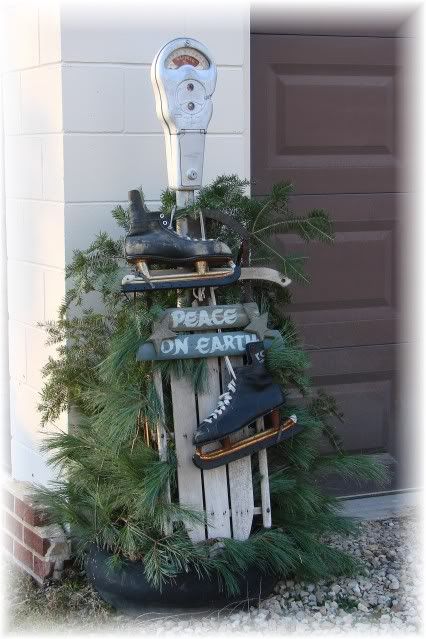 Sometimes I cover the head of the meter w/burlap or a facemask stocking hat. This vignette sits right at my garage door & basement entrance.
That heavy snow we had one day broke some pine branches so these were easy to cut & then did a little trimming on some other pines. Here's a closer view: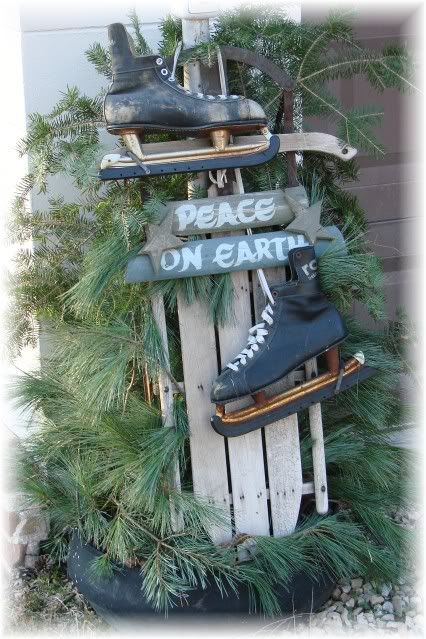 I moved my washtub on legs up to the bird waterer area that you see from the back porch/& patio. I spray-painted Curly Willow branches red & used pines to decorate...added a couple of my ball solar lights ...since the pic I've also added some of these pinescones that I gathered from my basket: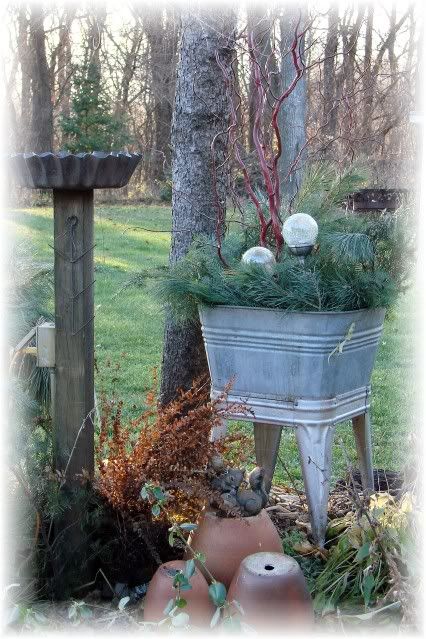 Cool 18 deg this morn ...but looking for some more warmer days at the end of the week...so Winter decor is more fun to do on 'warmer' days! LOL! TFLookin'! Jeanne S.