Thanksgiving Table #2
Was able to put this together today.
This is the second time I'm using these dishes. I bought them last year at Dillard's online - (Johnson Bros Brookshire). They were on clearance - with shipping they were $38.
I thought they were perfect for Fall/Thanksgiving.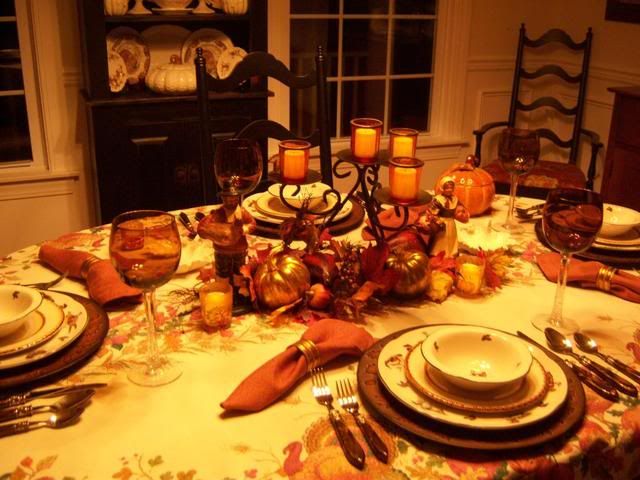 The tablecloth was a great buy..I found it at a local Thrift Shop - on clearance $1.50 ! It's perfect for
Thanksgiving with a Fall pattern and turkeys!
For the CP, I used an Iron Candleholder I found last Summer at GW. I've been eyeing them at PB..but way too much money. This was only $3. I took the Pilgrim Couple from my white hutch and added them here.
Here's a close up of the plates. The pattern has different game birds. The Chargers are Walmart..several of us were lucky to find them there.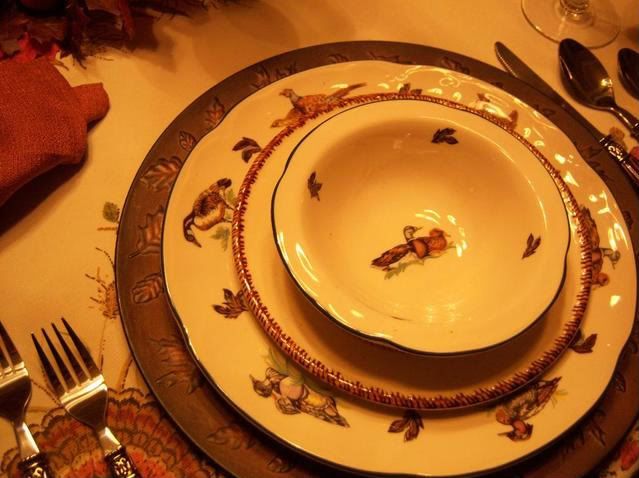 I found the brown flatware at Brylane Home.
Closer look.
Thanks again for looking..sadly this will all be put away .
I'll leave my mantel and white hutch decorated for Thanksgiving...I'll set the long table in that room for Thanksgiving. Everything else will start to go into Christmas mode! Before you know it, we'll be doing Valentine's Day! >>> Only Kidding...looking forward to enjoying as much Christmas as I can!
jane