Is a 36' half round shower too cramped? Small bath remodel.
brycenesbitt
July 14, 2012
I'm seeking impressions of what it is like to shower in a 36" neo-angle or quarter round shower? Is it a compromise?
We have an existing half bath, and would like to bump it out to add a shower. It looks like standard sizes are 36", 38" and 42", but going much beyond 36" makes our route to the toilet too narrow.
The proposed layout at Floorplanner is:
The toilet is existing. The shower and sink are new.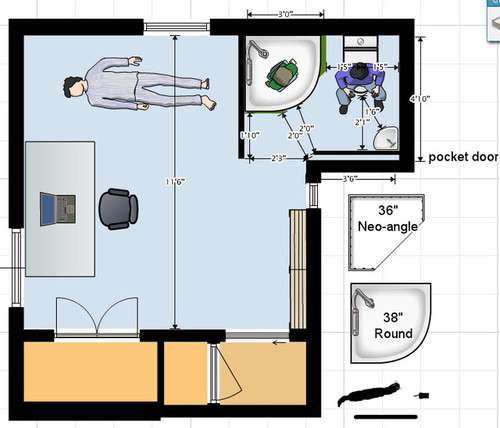 Here is a link that might be useful: Quarter round shower 36