Turkey Jar & White Ceramic Pumpkin Finds
jeannespines
November 12, 2010
This is the 2nd half of my posting today ... TJMaxx shopping today while DH shopped Menards ... 50% off alot of Fall decor. I was actually doing some Christmas shopping but...
I've been "turkey-struck" lately (from being on this forum) & spotted this turkey jar 50% off ... so $7.50..>I brought it home...
next to it is this beautiful white ceramic pumpkin..reminded me of kathleen's gorgeous pumpkin lidded bowls...same price...50% off...$7.50...& duckies are in my other post:
And a bunch (9) miniature faux pumpkins @ 50% off ...$5 ...I may "glitter" these up next yr...we shall see: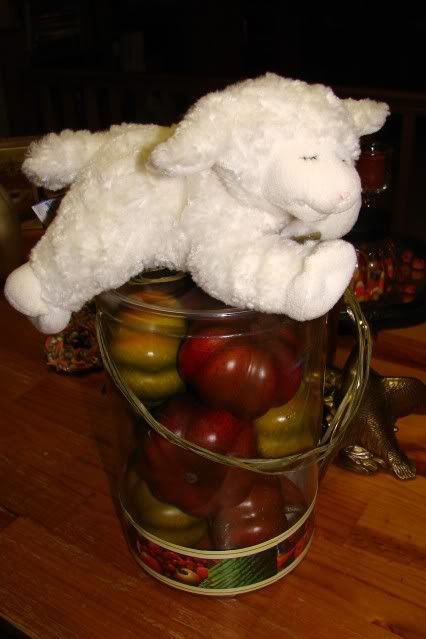 That cute little lamb (washable) I got at a TS yesterday for $2 ...I got it to go with board book "Moo Baa La La La" for present for a GGD coming soon!
And I had added this prayer box to the DR table that I got this summer at GS...it's a little hinged wooden box with copper praying hands...less I not forget all I am thankful for this holiday season: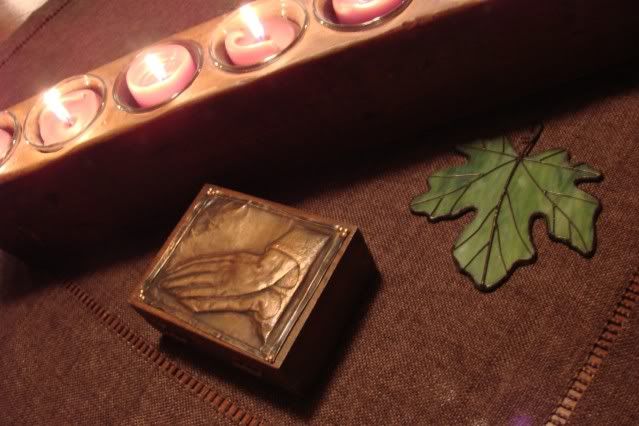 And, yup, I did get a few Christmas presents bought, too! LOL! Jeanne S.