Thanksgiving & Fall Decor in the Dining Area
jeannespines
November 4, 2012
Worked on the dining room Thanksgvg decor today ... cool, windy day so stayed indoors mostly. Here's the table centerpc: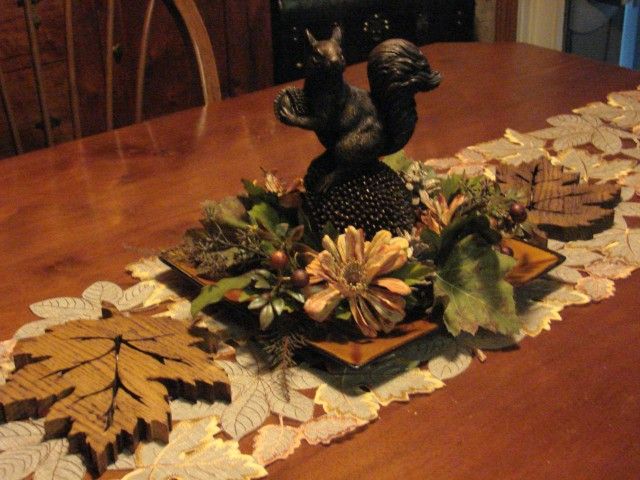 Added the leaf runner I got last yr from TJMaxx & the scroll wood leaves DH made me some yrs back...here' a close-up of that squirrel I got at a specialty shop last season, too:
And here's a view lookin' down the center of the table:
On the buffet I added my fave 'turkey' & the chicken wire cloche plus some berrie/pumpkin vine & a faux candlestick: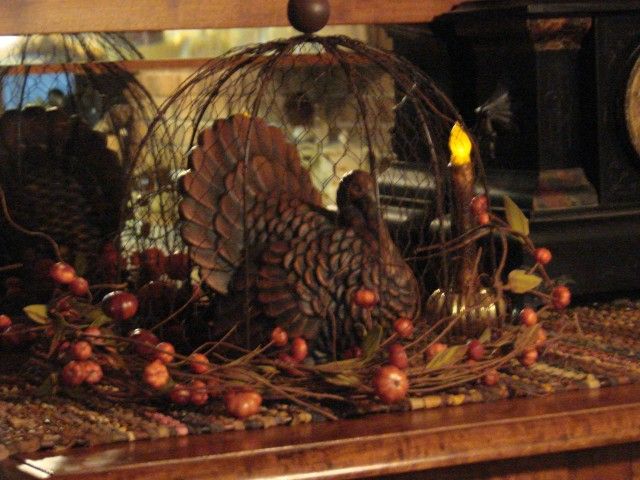 On right side of buffet a candle & some potpourri on one of my luncheon plates ...Quail S&P shakers, a flea market find:
On the walnut buffet shelf, I put one of my fave framed works, too...the farmer & the son (or gr'son) w/corn ...this is an estate purchase from 1985 from my DH's grandpa...the framed work was an award for selling seed corn:
And last of all, Dollbaby...left her Halloween clothes on for awhile...there was no way she was changing already!! But swapped out her little 'Cheeks' witch for a 75 ct basket I got a thrift shop the other day & added faux leaves: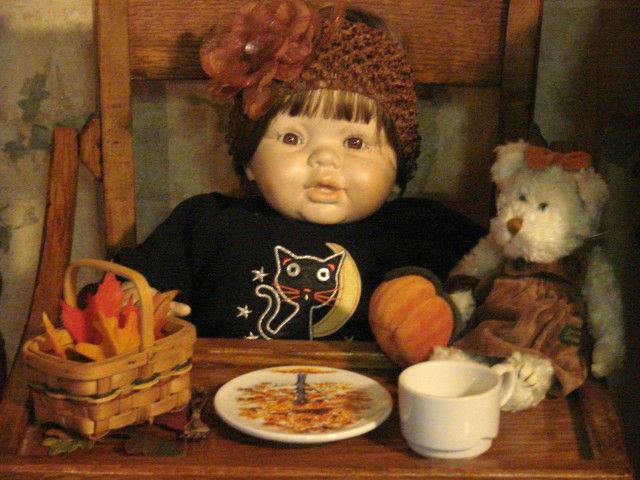 Working on the kitchen counters, too...we may get some rain tomorrow ...so may be inside again. TFLookin'! Jeanne S.