My budget chandelier decoration!
olivesmom
November 26, 2012
I'm in the midst of several house projects not to mention half completed holiday decorating, but I have to share my chandelier decoration. The greenery is a leftover piece of the cedar garland I used outdoors (which in itself is a great deal, $14.99 for 25' @costco) and the "crystals" we're $1 each and the center ornament maybe $3 at target last year. I should admit I'm using the term chandelier quite loosely, perhaps just light fixture would be more accurate- regardless I specifically wanted one like this just so I could decorate it at Christmas time. Anyway, here she is: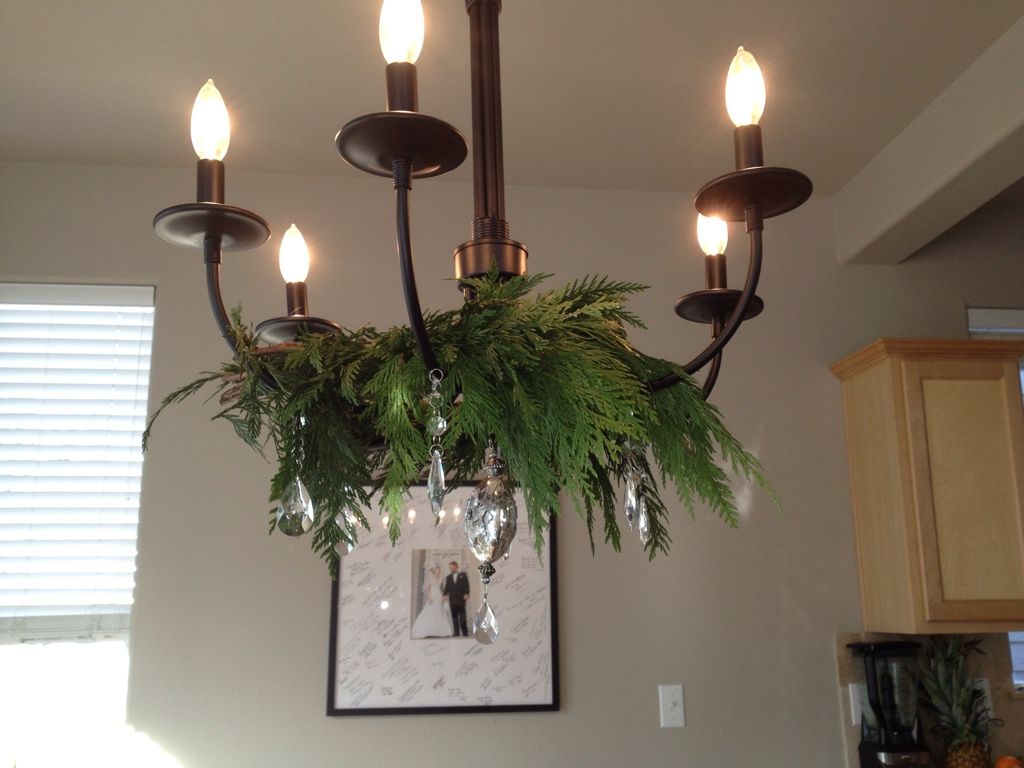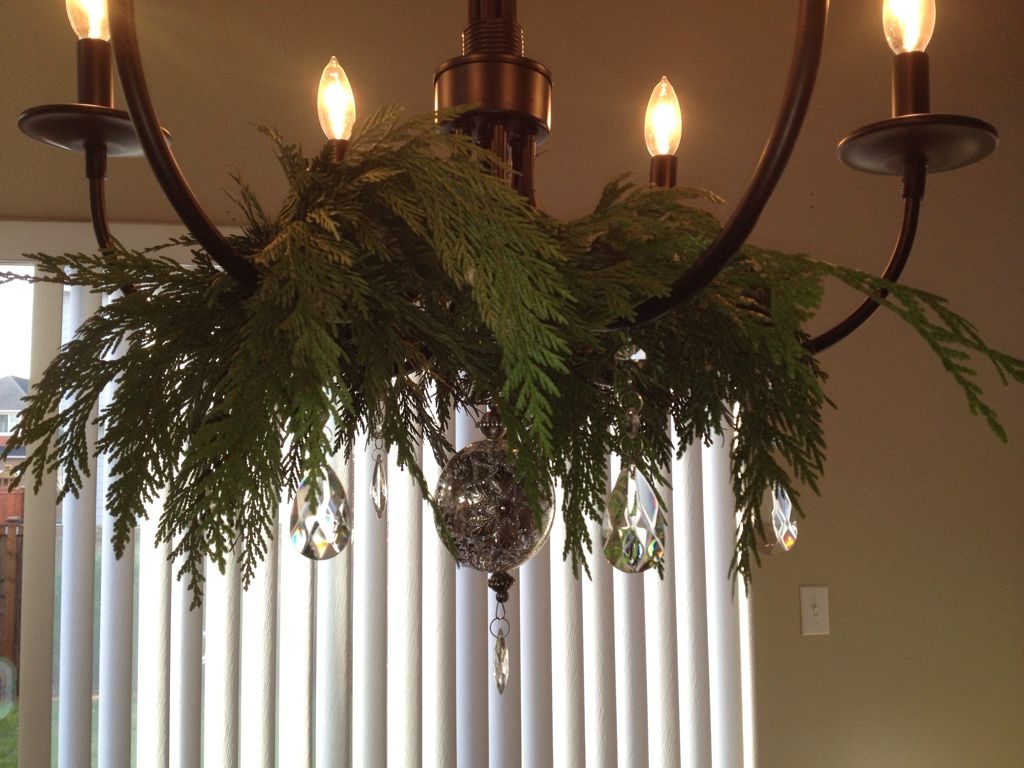 The lighting was making it hard to get a decent photo. And please ignore my lovely, half missing, vertical blinds. Replacement drapes are one of the projects I'm currently working on at the moment.