Need help with mirror/vanity light
This is the original vanity light, the mirror is a temporary one. We tossed the old mirror, it matched the vanity but the bottom of the frame always got wet and the finished flaked off. It was too large anyway and interfered with the sink stopper.
I would like a simpler mirror, nothing ornate or with a finish that would flake off, lol. This mirror is 41" x 29" (outside measurement). I'm not a fan of the light fixture but can't find anything I like better. I was thinking of replacing the shades with something like the ones at the link posted. Right now the left edge of the mirror is 4" from the corner of the room (no room for a side sconce with a large mirror).
I could really use some ideas...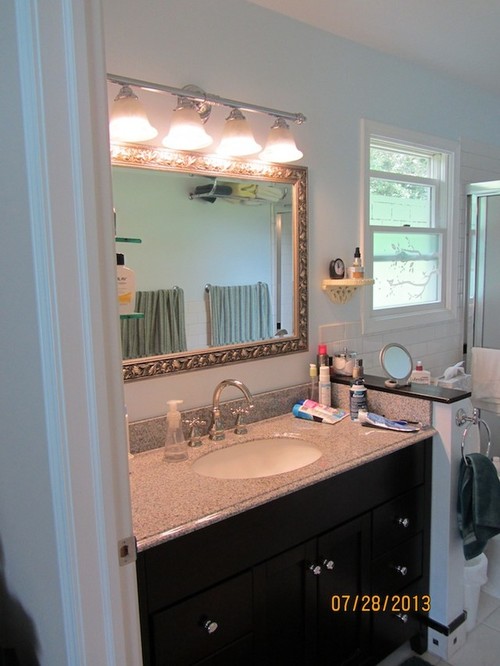 Here is a link that might be useful: replacement shades