Okay it is official!
Okay the Christmas decorating season has officially started!!! Here is my first project completed: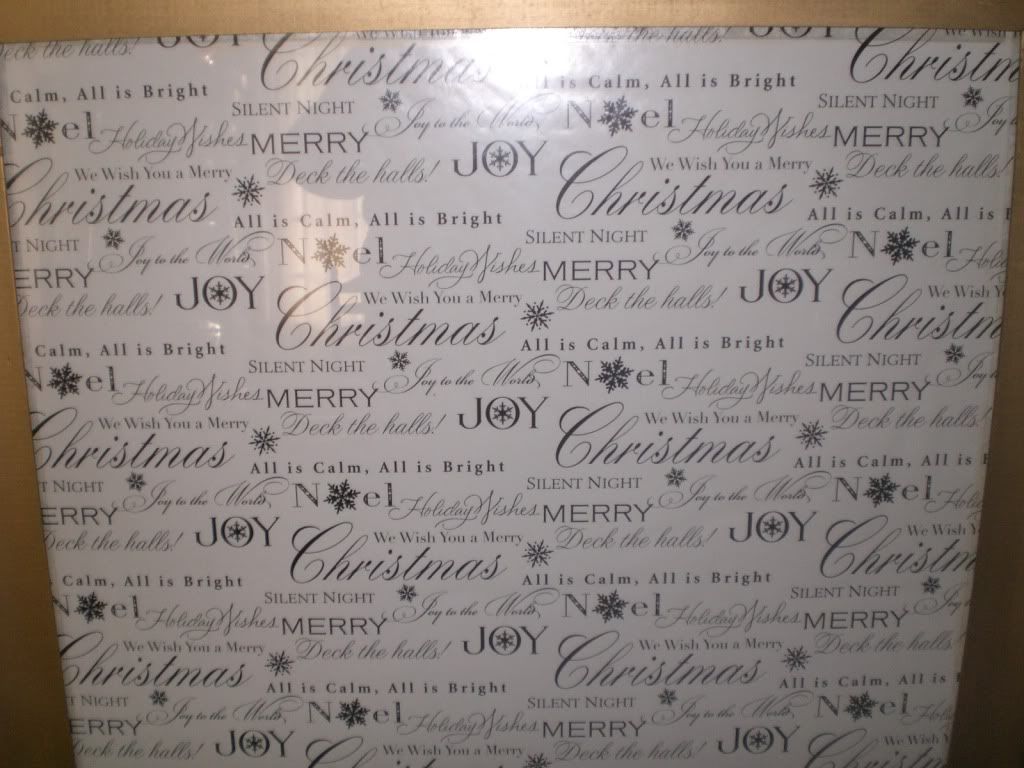 May use it to hold cards but I'm not too sure about that yet. I may just leave it as is.
It was just any empty frame I got cheap and some wrapping paper I bought last year. The frame is about 4 feet tall and 2 feet wide.