x post: Master suite-Laundry Room Layout Help.new build
Yes! Finally we have our first draft floor plan.
I need some help with our master/laundry area. As drawn it is wreaking havoc with our elevation or lets just say we don't like it. Our next appointment is next Monday so I want to get ideas before we sit down to discuss modifications. I am trying to think out of the box but many of you are so good at creatively seeing past things and finding solutions I thought I'd ask for your help.
Goal: Move the 2 windows together so on the outside it appears to be one room.
It is somewhat unconventional or out of the norm but it is what we asked for. Dh and I work different shifts and need/want access to the master bath/closet without going through the bedroom so we don't disturb each other.
So that being said - let the ideas fly!
edit: : Dimensions look blurry - sorry. master closet is 9'x6'6", laundry is 6'6" x 10'. I just received the master bath dimensions. Shower is 3'x4'3 1/2" (I really would like 3'x5'). Linen is 3' 5 1/2" wide. Vanity area is 7' 6 1/2" long. Not quite long enough for 2 36" vanities with a window in the window. I am not on the computer with the drawing right now. I'll add the designer version with the dimensions as soon as I can!
I will post it as drawn and then an idea I had but I'm not sure will work.
Items of mention:
I do not HAVE to have a window in the master closet
I would like a window in the laundry room
Windows should be centered on the wall and together (see pic of what we are trying to achieve).
Laundry room: I will attach a pic of a rough idea of what I want. I think it needs to be 8' wide so I can have a counter for folding and a sink and storage underneath for baskets - rod above for hanging. I like mydreamhome's laundry but not sure I can swing those dimensions.
Here goes. And thanks for any and all input!
Layout as drawn (the linen closet will be moved behind the door and sinks shifted down to avoid door/person conflict):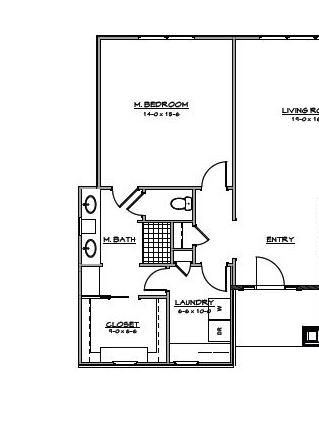 My modification idea.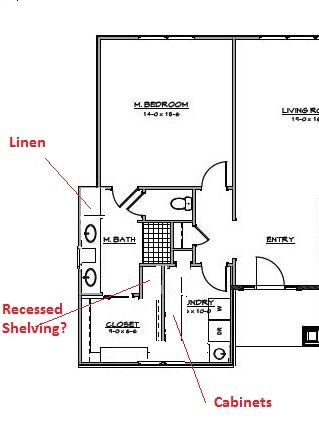 Do you think it would work to have that wall stop short and not have a door so you can just pass through from the laundry to the closet? It's not off the mudroom so I'm not worried about people traffic going into my closet.
Laundry goal-something like this with washer/dryer opposite wall maybe: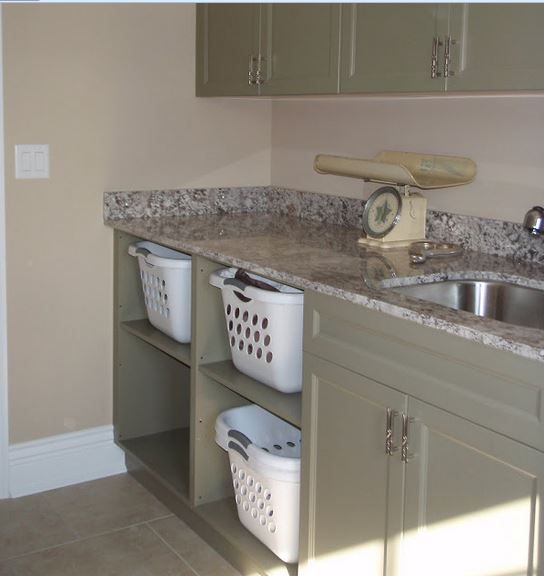 Elevation with windows separate: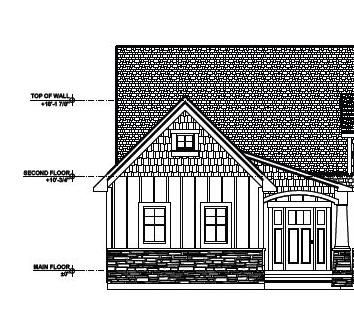 Elevation that we like - note porch is prominent and we are hoping to change ours on that as well.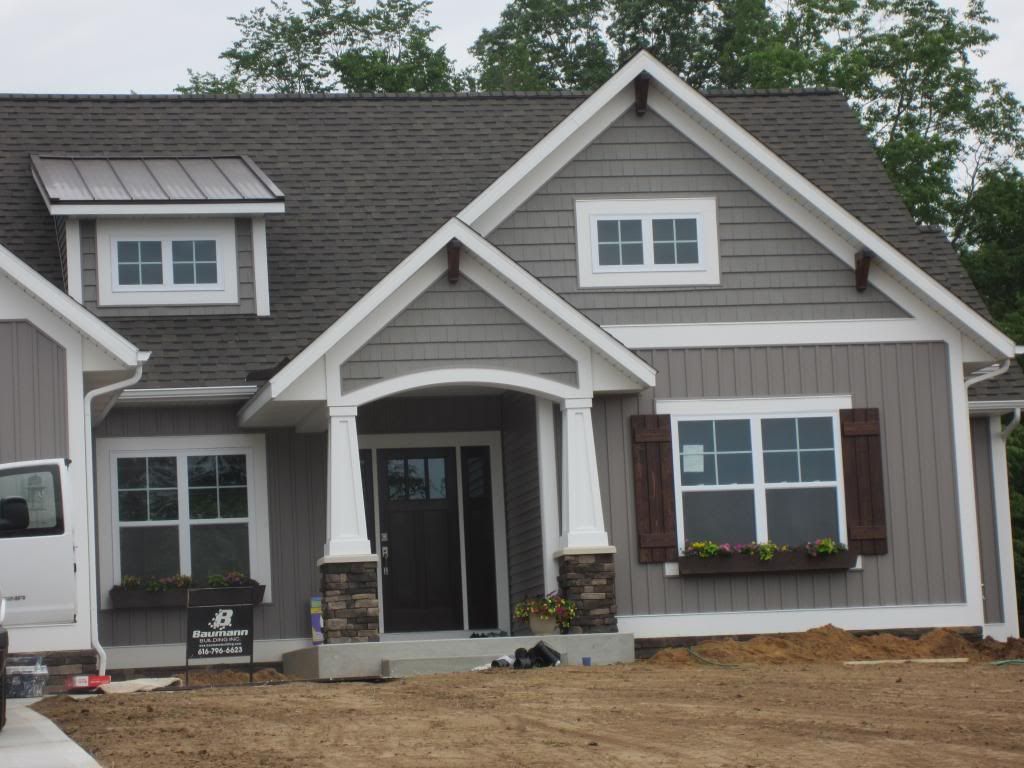 Thank you!
Lisa