Thanksgiving/Fall Kitchen Decor (pic heavy)
jeannespines
November 7, 2012
Alot of you know I collect Jewel Tea 'Autumn Leaf' Hall China ... started almost 20 yrs ago when bought some plates & a few accessories @DH's parents' estate sale...I love this collection & here's a few from my china closet this morn:
The Willow Angels have been gifts over the yrs: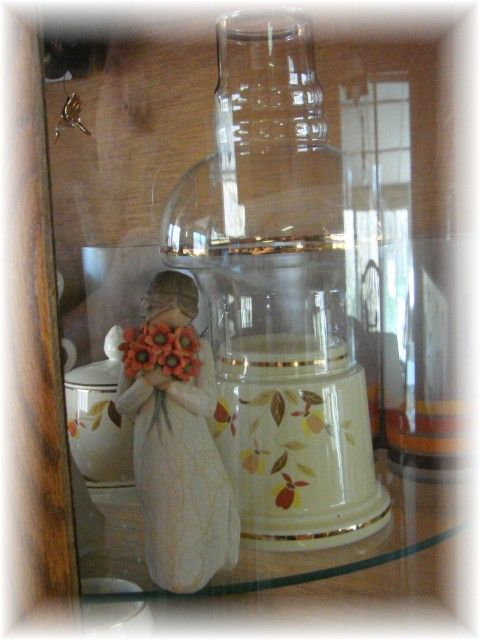 Here's my kitchen counter to which I decorated last night... 'Autumn Leaf' tray, pitcher, coffee pot & sugar & creamer for Fall decor:
Across from the Jewl Tea is what I call 'countertop island' (actually it's a half wall between the staircase/living room/kitchen. Here's a turkey jar I've had a couple yrs now due to the Holiday 'instigator's on this forum! LOL! & the thrift shopping glass acorn jar is inspired from our own, 'luvs':
Other end is old set of turkey S&P shakers, gr'kids Fall pic gifted, & some porpouri I put tog:
Another view: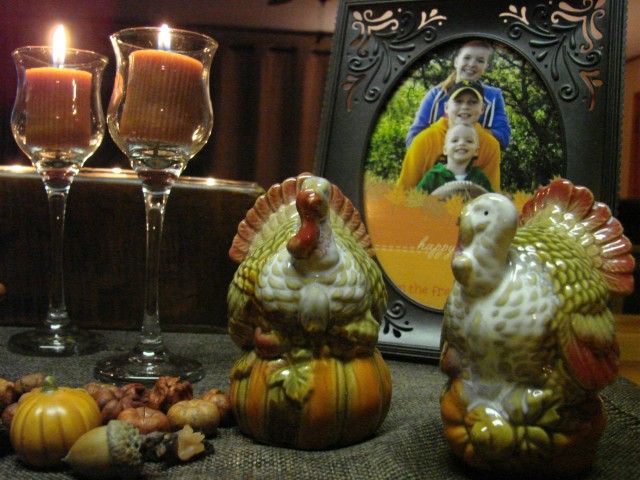 And the full length of the countertop decor:
With pretty thrift shop embroidered napkins I found 4 or 5 yrs ago in a metal leaf designed basket: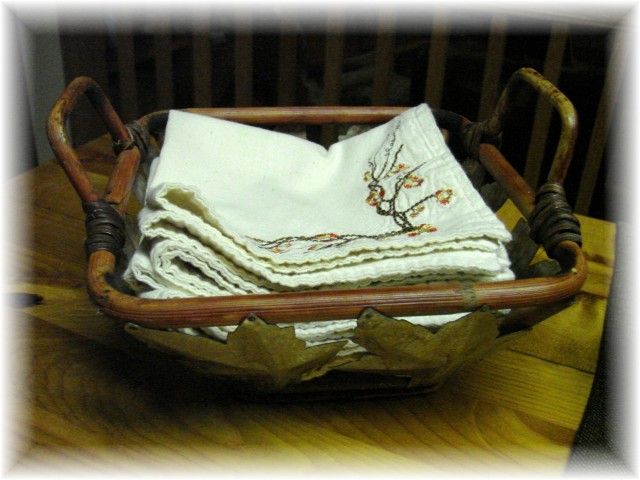 Happy Fall...hope you're getting ready for a good Thanksgiving holiday! TFLookin'! Jeanne S.