Had to have some Thanksgiving crafts fun!
luvstocraft
November 26, 2010
No elegant tablescape to share with you. There were eight of us for Thanksgiving, and we ate buffet style because my table is not really large. I did use my china and cloth napkins, but kept the centerpiece very low and simple so we could have as much room as possible.
I always try to put a little fun into everything mainly for my little six year old GD. I bought a plush turkey picture and crayons from Big Lots so she could color it while we all visited. She thought that was a neat thing to do, and she also took her chalk outside to the patio and wrote a Happy Thanksgiving message to each of us. We are quite impressed with her spelling now. ;o)
Here's a pic of a few fun things I created to add some fun to our festivities:
These little turkeys cover a cookies and cream candy bar. (See OA, I made them! We had seen these at a crafts show recently.)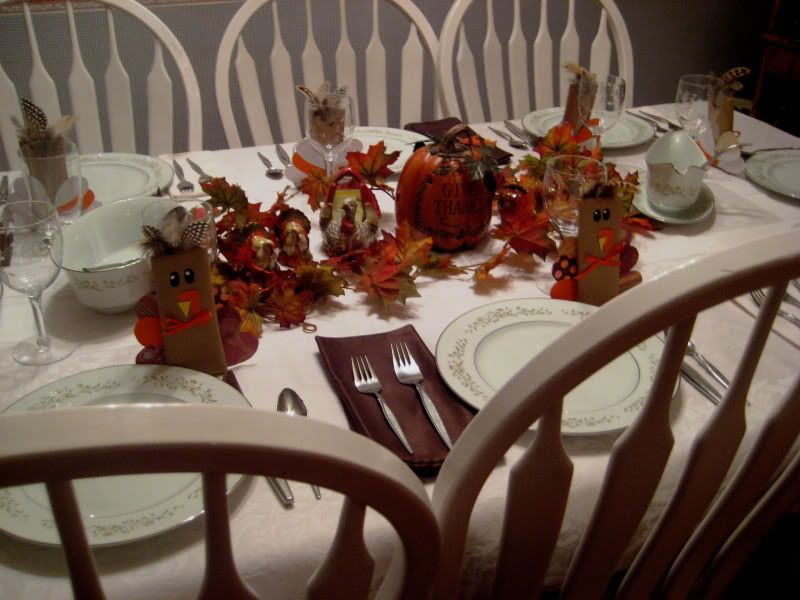 Had to make some TG covers for the water bottles too!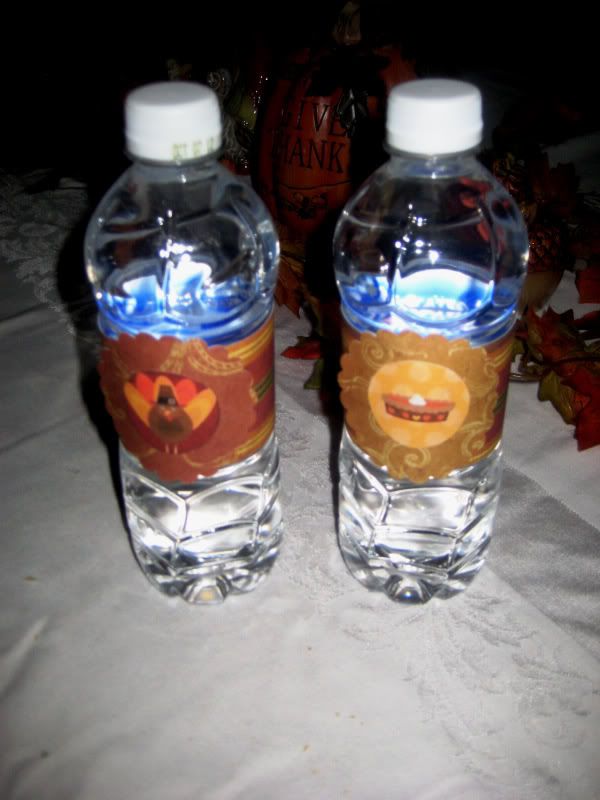 And this little frame was hung above the buffet table:
We had a wonderful day and several of us took a walk afterwards--however, even in sunny California, we had to wear our sweaters or jackets! LOL
Luvs