water colors bathroom
We finally finished our untraditional master bathroom. I wanted water colors and I didn't want neutral. On Houzz.com i found out about a recycled surface called Chroma by 3form. We ordered, we waited months, we got the wrong color, GC had to sort out who was responsible for the mistake, we re-ordered, we waited, and we are finally done.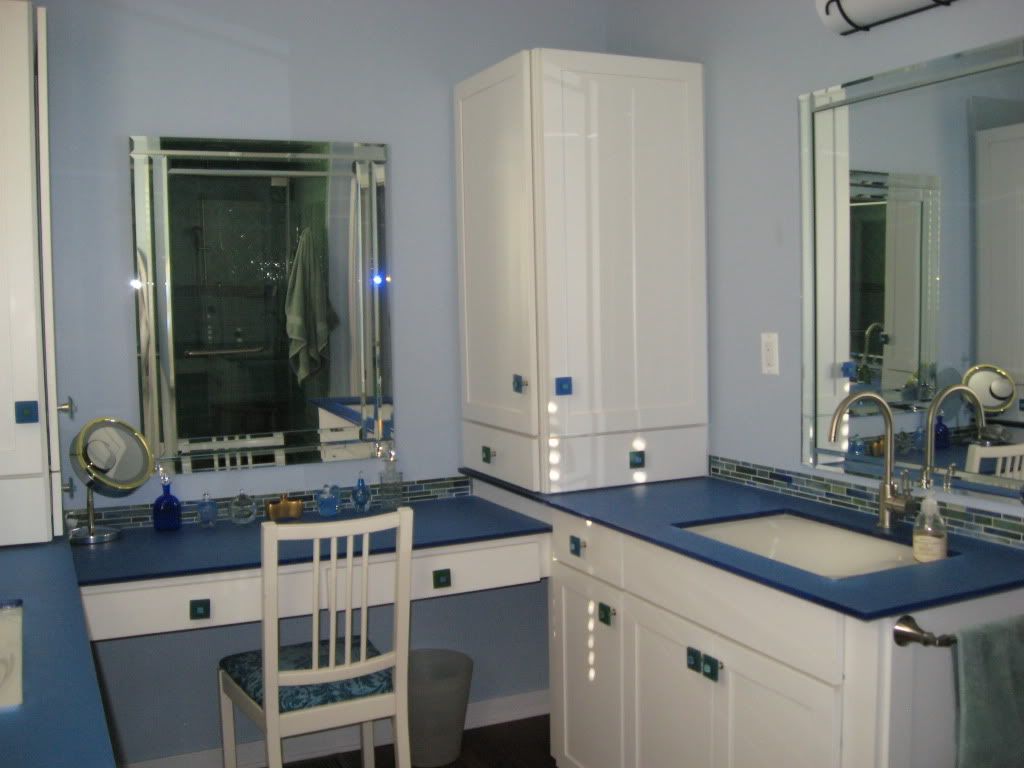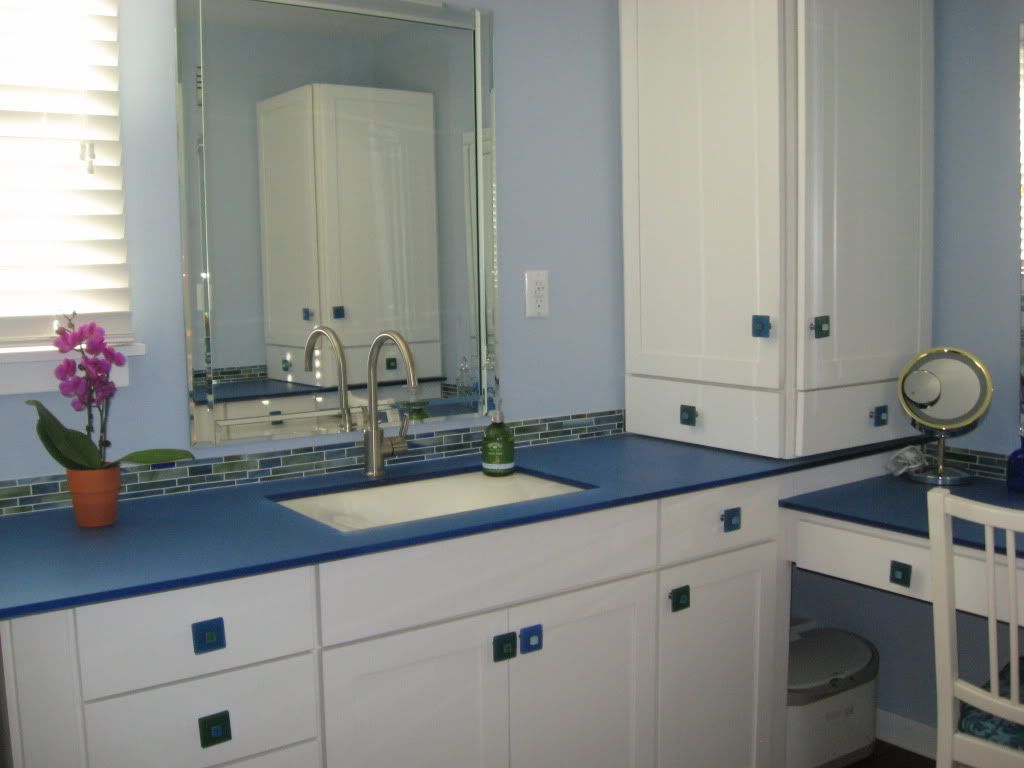 the counters are a translucent blue, the knobs are hand made glass from beachyrustica on etsy and the sinks are kohler sea salt.
the shower is all glass tile with glass shelves and a rain shower and hand held shower. the diverter knob is from hansgrohe and is wonderful. one piece controls temperature, water pressure and which shower head (or both at once).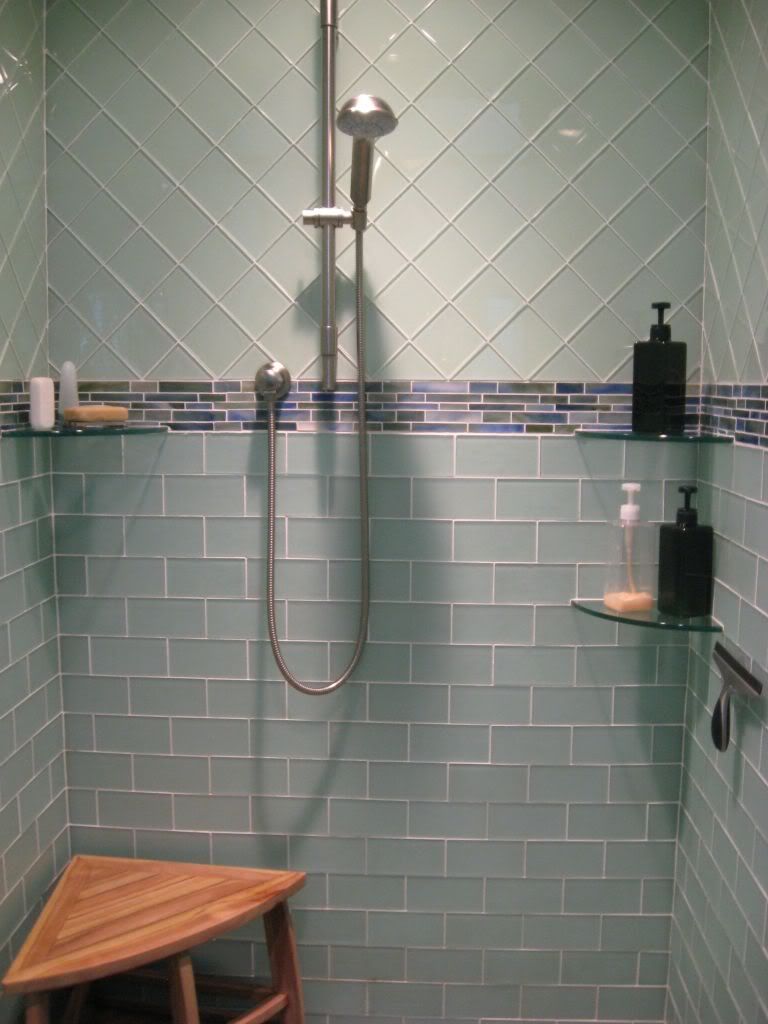 the shower floor is pebbled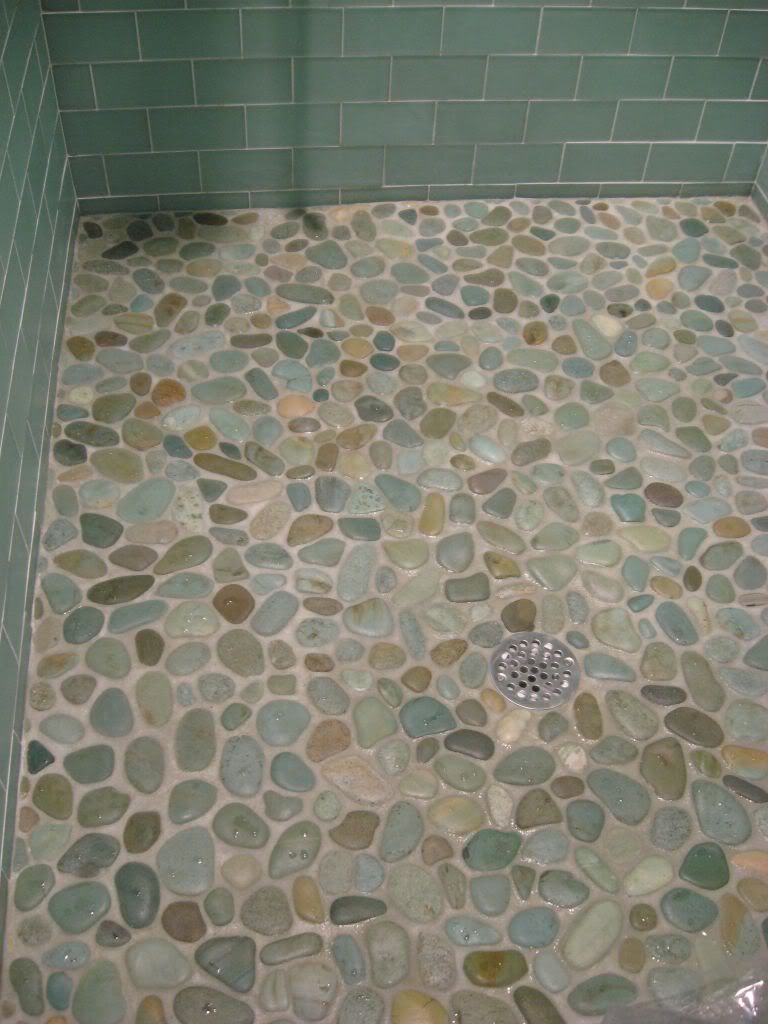 one of our favorite things is that the GC got us spice pull-outs in the tall corner cabinets. we keep all of our daily stuff in there such as electric toothbrushes, face wash, a radio to listen to NPR and we pull it out to wash and push it back when we are done. Our counters are always as uncluttered as in the first picture. we have lots of outlets in our cabinets. my hair dryer and flat iron are plugged in to the cabinet on the right of the makeup counter and we have a phone in the cabinet on the left.
I don't keep much in the shower. I have a bin in the bottom drawer of the sink cabinet with things I need such as shaving cream and special shampoo etc. i take the bin to the shower when I need it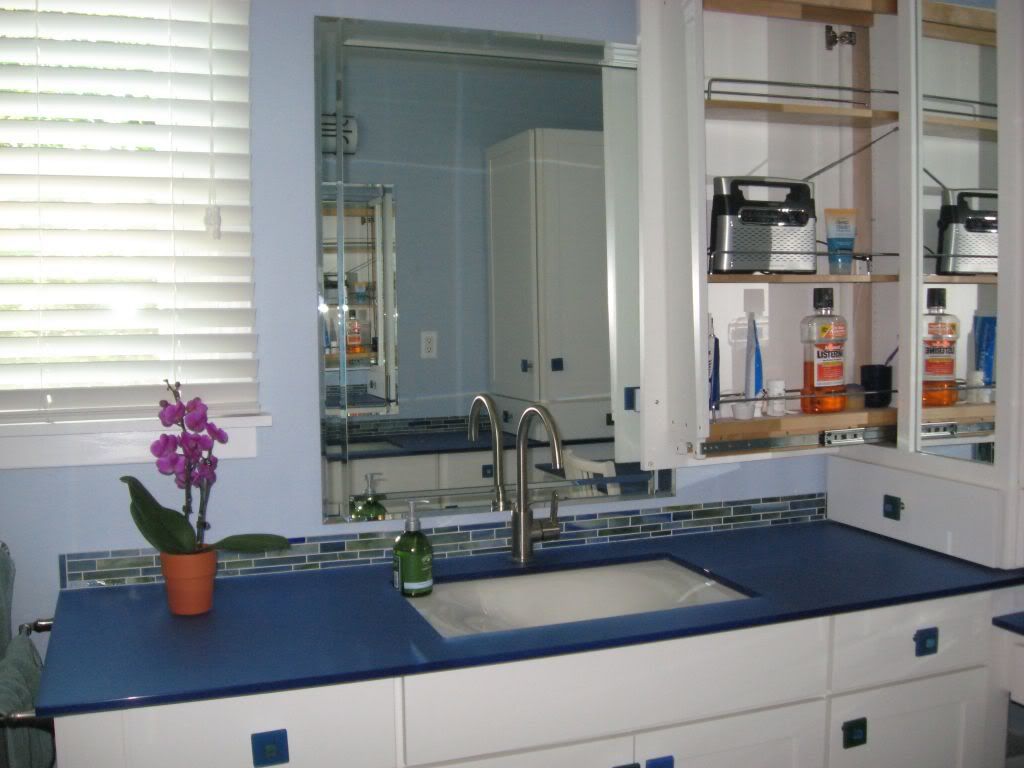 the toilet is in it's own room with an opaque glass door.
the bathroom floor is dark bamboo which we used in the entire master suite.
I know this bath is different from most of the traditional ones that are posted here, but I hope it will give some people an idea of an alternative way to think about their bath.