Thanksgiving Decos..#1 (pic heavy)
I was feeling guilty about not putting out any Thanksgiving decorations this year.
After seeing your 'pretties'...I got (enabled) inspired to do mine. Unfortunately they will be put away soon, as I have to start with Christmas. We do an Annual Family Christmas with DH's family (Dec 3rd). It's really the only time we get to see one another, as everyone is spread out.
I changed my White Hutch around a little by adding a pilgim couple,some turkeys and cornucopia.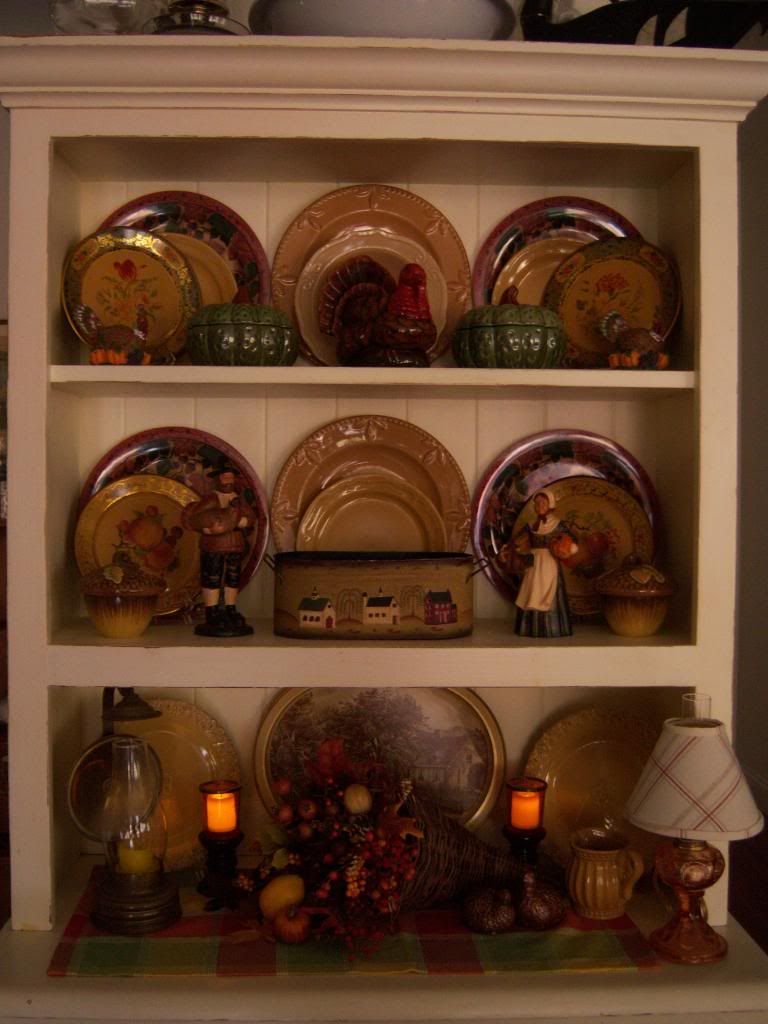 The Pilgrim couple was found at GW last Summer for $3.
They seem to be a nice quality and nicely painted.
Fam Rm Sofa Table..with 'The Famous' brown Tom Turkey - owned by Tam/Me/& Jeanne..and on the hunt for one - Karen/Punk and Dawnup !! lol
BTW....I bought mine several yrs ago on Ebay. I think I paid $12 for him.
Closer Look...(he's quite large). The Pilgrim woman is a wood carving from a Flea Mkt - about 15 yrs ago. Her foot was broken (as is price $4)- DH gave her a new foot and you'd never know it.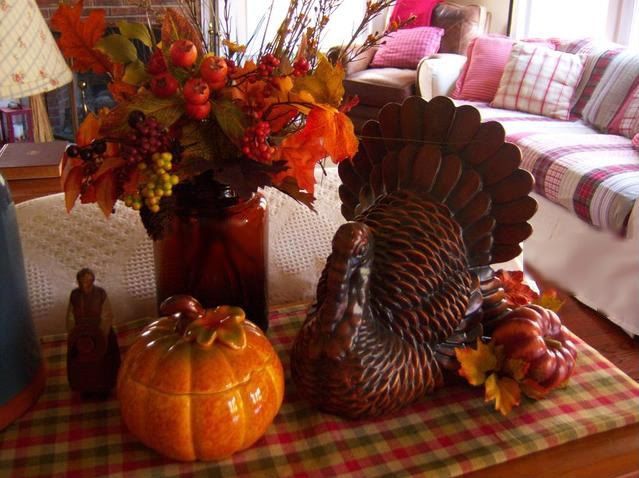 I bought this turkey at 'The Elephant's Trunk'...a large outdoor, weekly antique flea mkt. It's finished off nicely and she let me have him for $2!
The lacey leaf votive holder was from CTS...
Here's one picture of Tom - the 'Center of Attraction' a couple of yrs ago..(Jeanne don't know if you saw these one)..
Here he is at Thanksgiving - the first year I got him...
Hope you enjoyed looking...I have a few more pic to post on #2...
jane