Victoria and Albert vs Air Tub
From what I understand, man made stone tubs retain heat better but I was curious about air tubs. We are considering Victoria and Albert and their warranty is great but they are a little more than what we wanted to pay. If anyone else has had a good experience with other brands with that stone/resin mix, let me know.
Another stone tub I was interesting in the Aquatica 604M. I think it is a perfect combination of straight and curves. That is the picture I posted. I just don't know a lot about the company.
Also looking at air flow tubs. A friend of mind said her experience was rather meh. The air bubbles were cold and she didn't see any therapeutic quality. Maybe that was an isolated incident? I also wonder how loud the little air machine is when you turn it on.
I know I don't want cast iron, fiberglass, or acrylic.
Anyone have thoughts and experiences?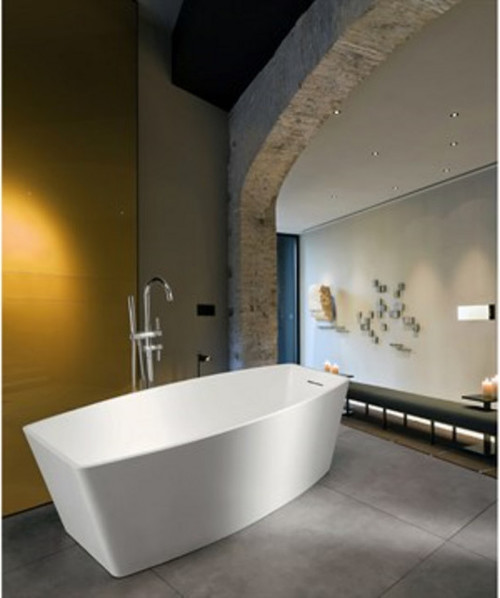 This post was edited by aimless07 on Sat, Jul 19, 14 at 9:56