Guest Bath Finished!
Finally, our guest bathroom is complete. Here are the details.
Geotech Geogray field tile 12x24 and cut to 4x4 for shower floor.
Happyfloors Neostyle Chalk 12x24 tiles in shower
Vogue Bay Magic Glass in Tropical Gray - the big splurge
Aspen White quartzite countertop - found a remnant at the fabricator's shop so I (partially) made up for the mosaic
Hansgrohe fixtures in polished chrome
Toto Aquia dual flush skirted toilet
Rift-cut white oak vanity with a custom stain (natural with a black/gray wash)
Atlas U-turn cabinet pulls in satin nickel (yes, I mixed finishes but the chrome ones looked too shiny)
Paint - Benjamin Moore Green Tint - it is almost the exact color of the "white" part of the mosaic. The pictures make the walls look more gray when in fact they are slightly green (almost minty). The 3rf to last picture shows the color best
Starfire glass door - not a great expense since the door is so small.
George Kovacs light fixture
Still need some towels - I really like orange to make the room pop or maybe a chartreuse color. Also need some art work for the large wall you see as you enter and maybe a shelf to the left of the sink or possibly a hand towel bar.
We were supposed to have a curbless shower, but our GC talked us out of it. He is a conservative builder and thought it was too risky (small shower just barely meeting slope reqs) and didn't want to build it unless we used a linear drain and the expense was out of our budget. It was that or the mosaic tile.
Nonetheless, I am really pleased with it.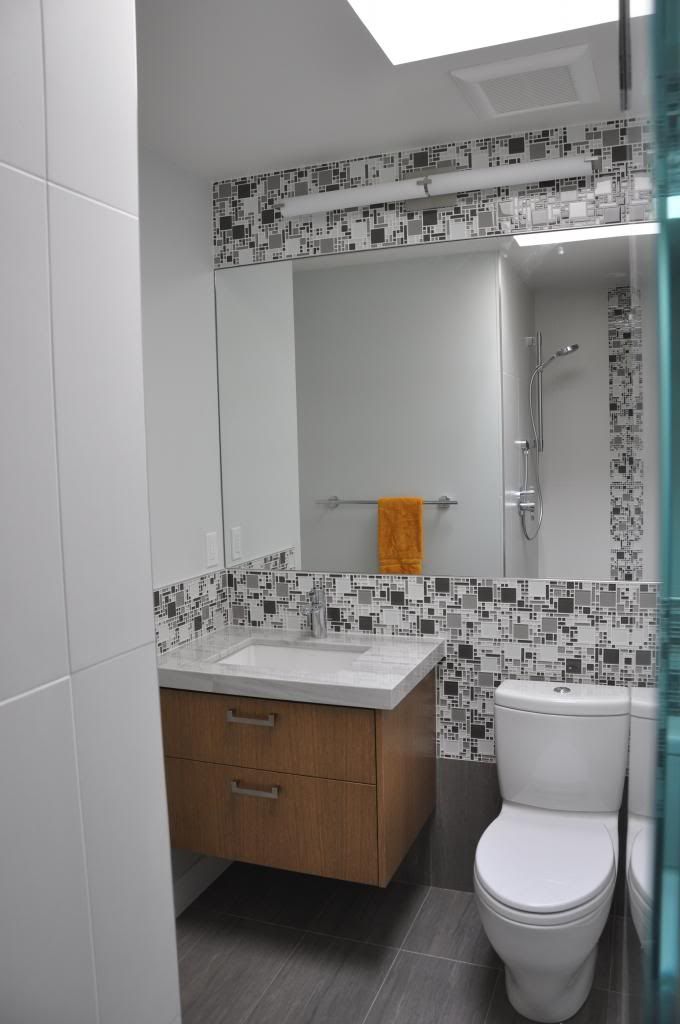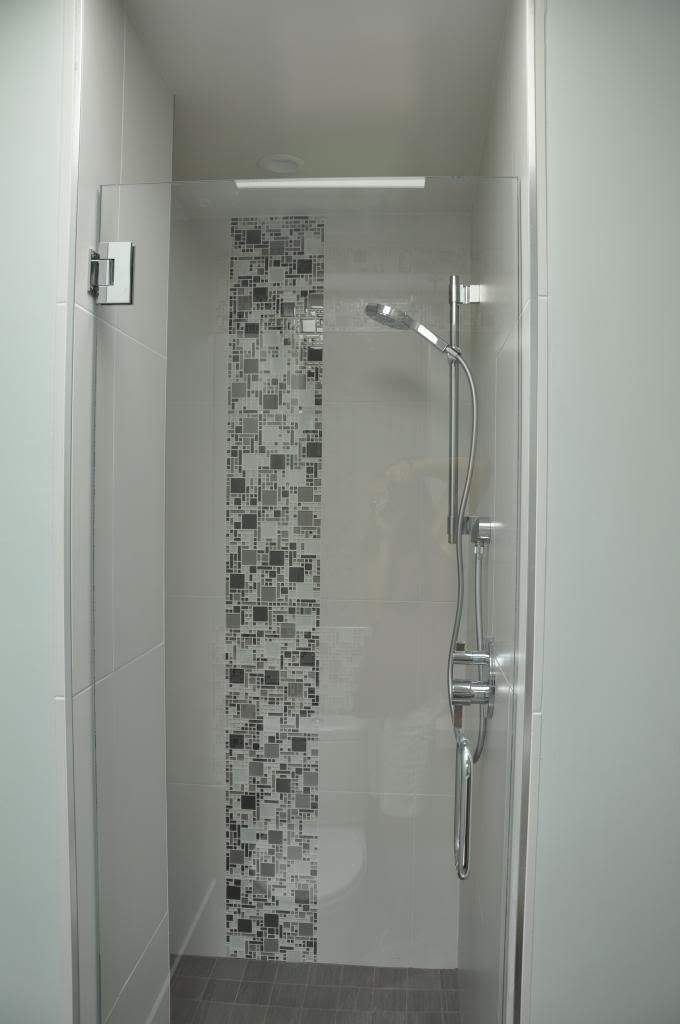 This post was edited by laurat88 on Sat, Jun 29, 13 at 12:09