Fall Table 'For The Birds'!
I started putting together a table using my new Bird Plates... but I think there was some confusion and word got out that it was a table 'For Birds'..
DH put up two bird feeders close to the house, and the next morning DGD screeched - PaPa..look what's outside!
There were 17 Huge Turkeys just pecking away..I think they were waiting to be invited in! lol
This Summer I was at a Flea Mkt and someone was
selling 6 of these dishes (all new w/labels still on them) for $5. They are Johnson Bros - Brookshire. I loved them so much that when I got home, I looked them up, and found that Dillards was selling a service for 4 - Originally $99 for $29 - and shipping was $8.95! So naturally I couldn't resist.
It included 4 Dinner Plates/Rimmed Soups/Cereal/Salad and
Appitizer Plates, Cups & Saucers!!
So, here's my table 'With Birds'!...using Just the Dinner Plates.
The amber goblets are CTS..the Leaf cloth was a remnant piece of fabric $1...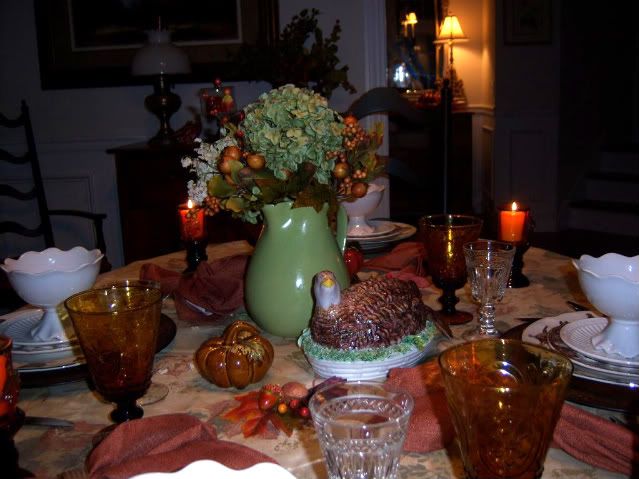 The floral centerpiece has Dried Hydrangea from my garden..the little pheasant tureen was purchased at a Flea Mkt 2 wks ago $3...
The pheasant tureen is porcelain - underneith it's marked 'Made In Italy'.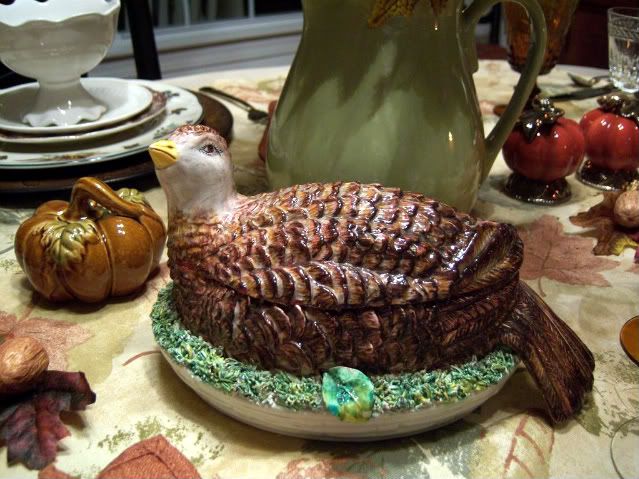 The Footed Bowls are 'Better Homes & Gardens -Home Interiors'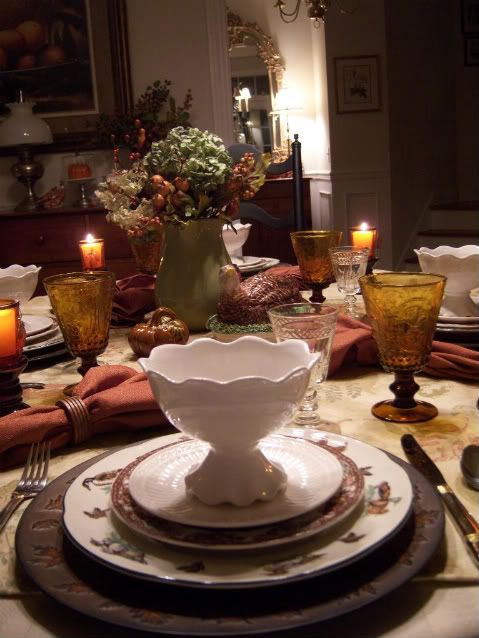 Under the Footed Bowls is Johnson Bros - Autumn Monarch and the Leaf Charger - Walmart.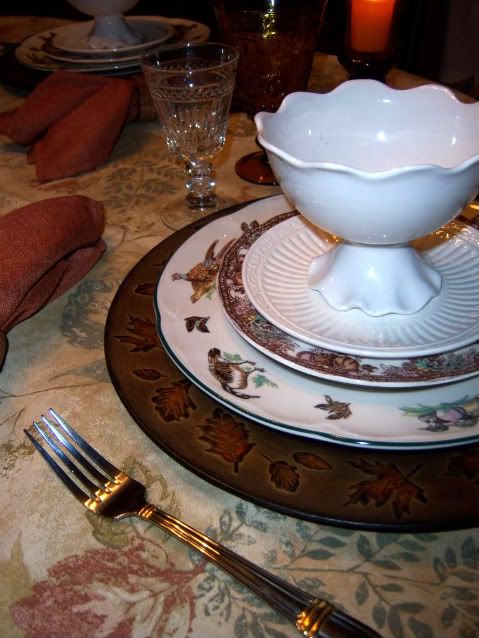 Flatware - purchased yrs ago from Barrons..
A closer look at the pattern on the Dinner Plate..
There are different fowl birds shown on the rim and in the center is a mallard duck.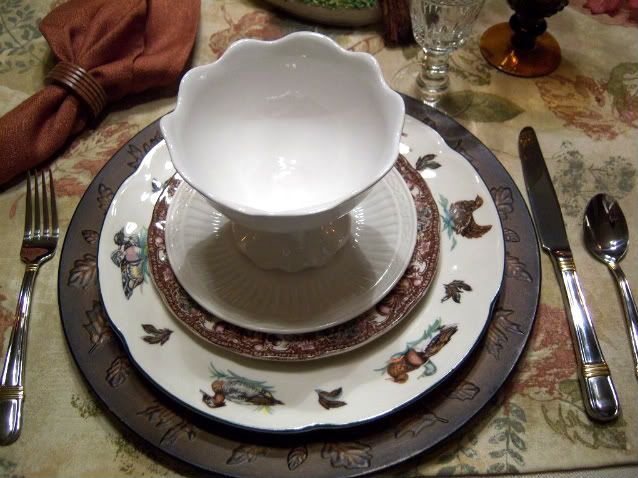 A 'Candy Shot'...
Hope you enjoyed looking...
jane