Summerfield, bevangel and other GW drafters;) Lake house help!
We are looking at purchasing a lake lot, and the foundation is already poured on it. I think it was supposed to be a spec home originally, but the builder went out of business. I love what summerfield, bevangel and others have offered up for suggestions on other plans! Any help or suggestions would be greatly appreciated!!
Here are pics of the lot: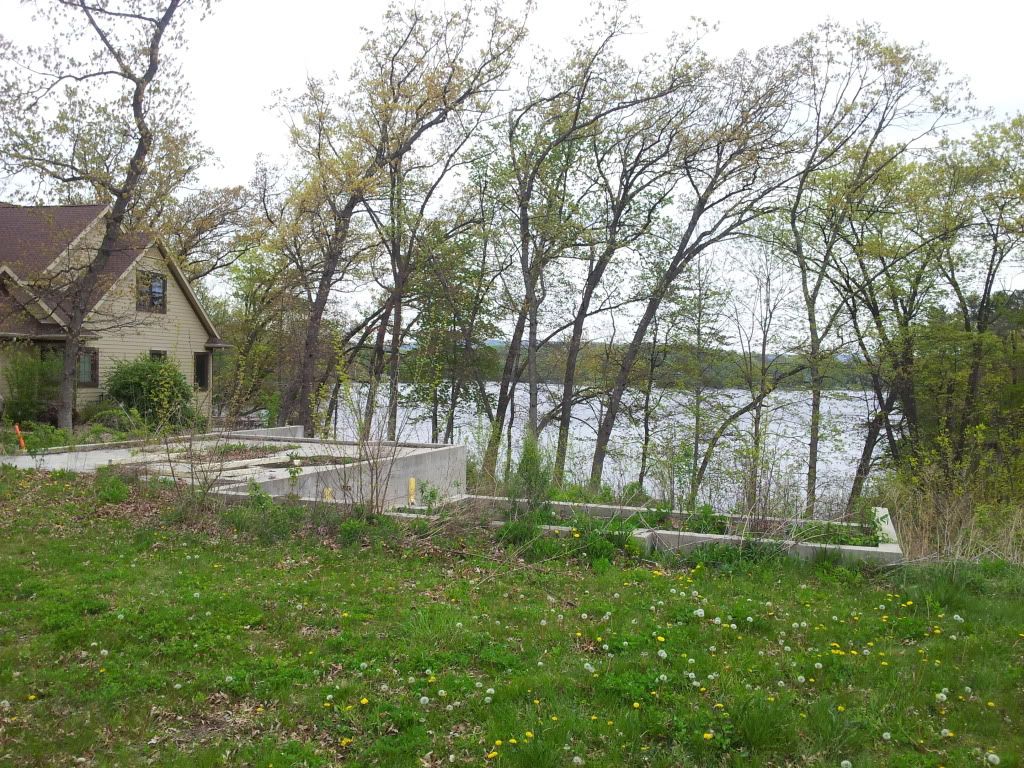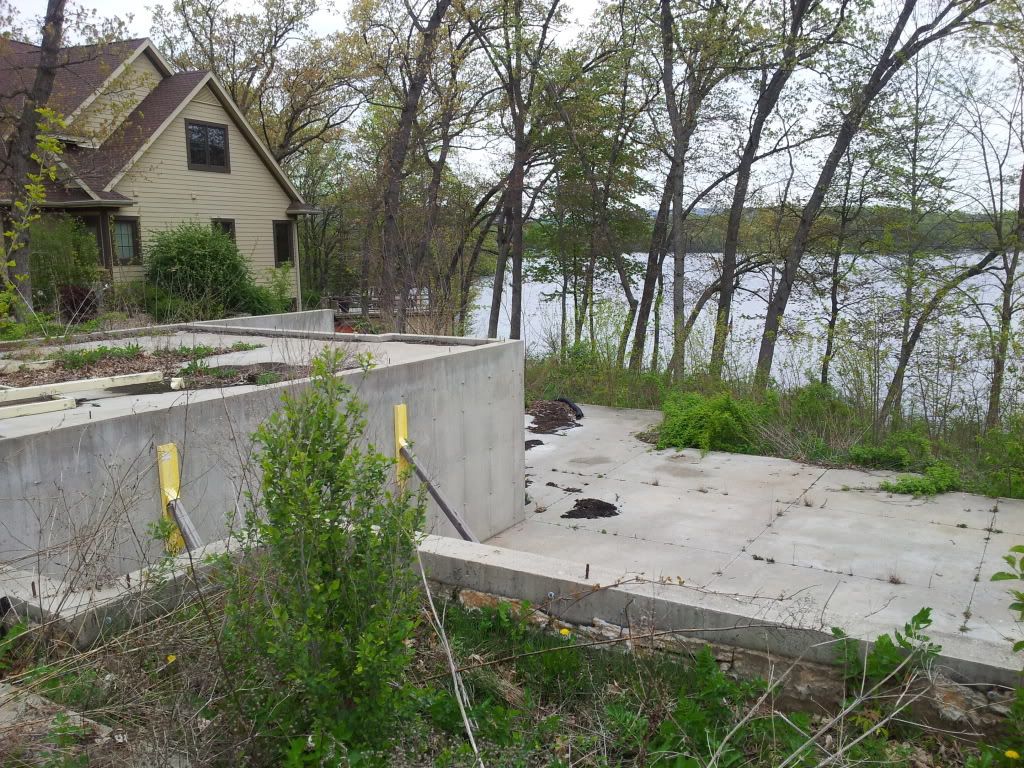 The rough measurements of the foundation are 51' wide, x 45' deep. That depth covers the main floor, but not the bumpout for the porch in front, or in back (I think these may be ~5' deep?) The garage is ~21x21, and is included in the width and depth.
I LOVE this plan...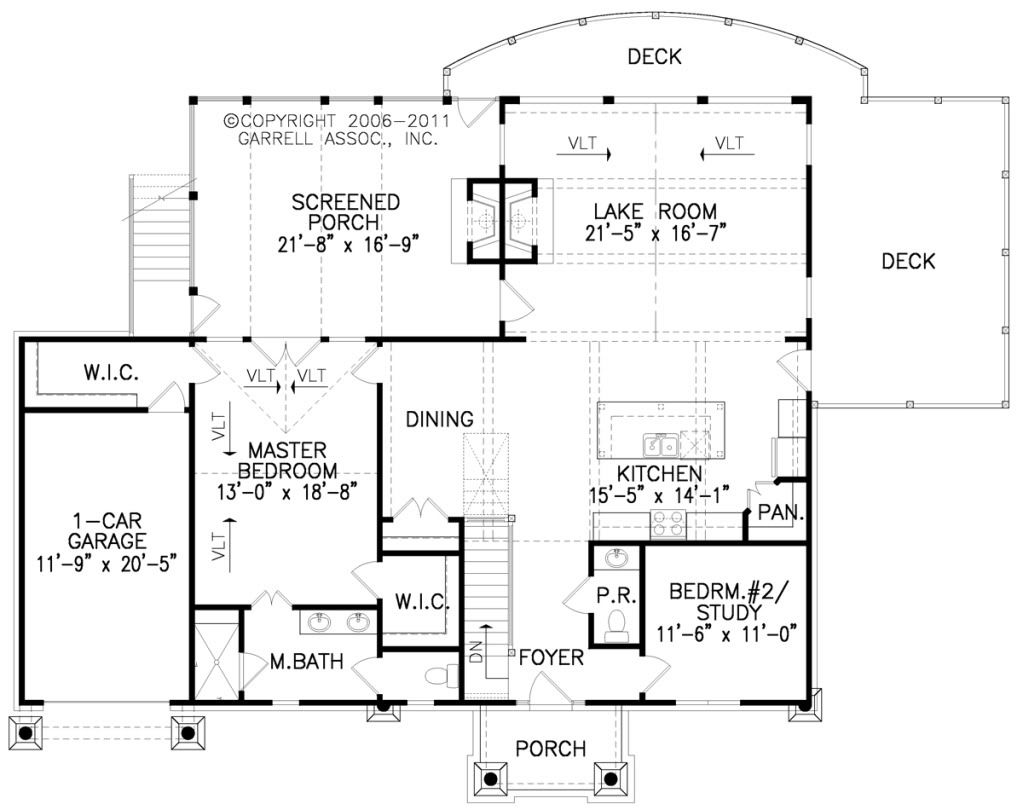 and the basement....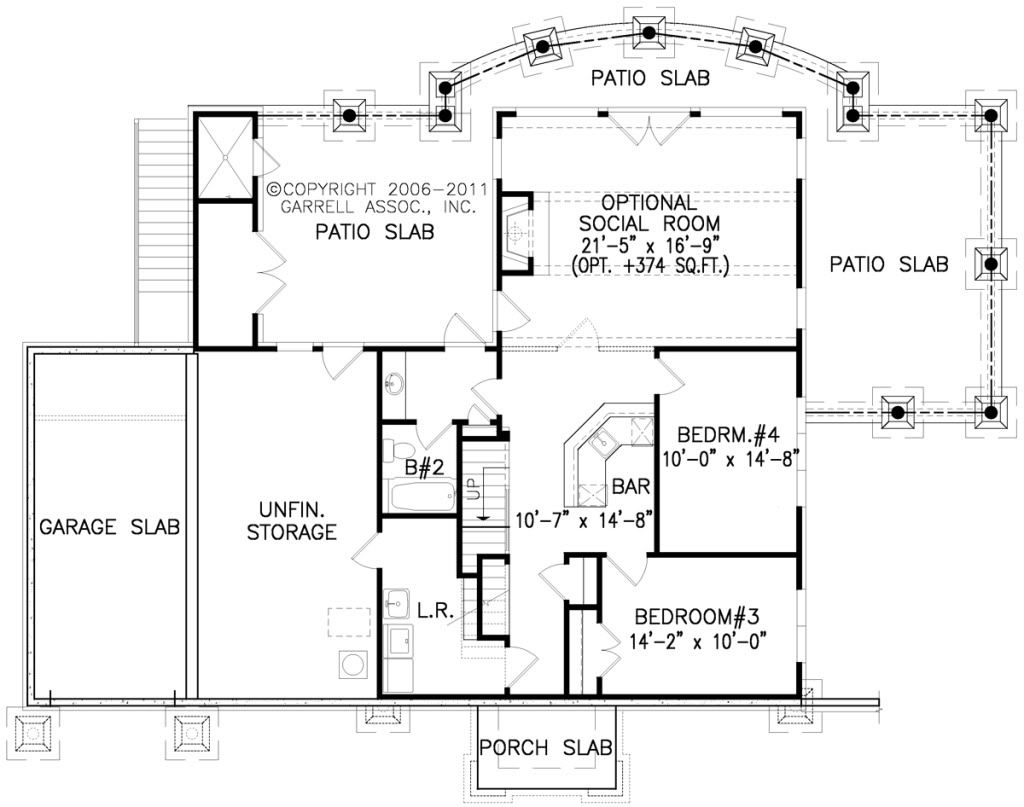 Definitley want this great room ceiling...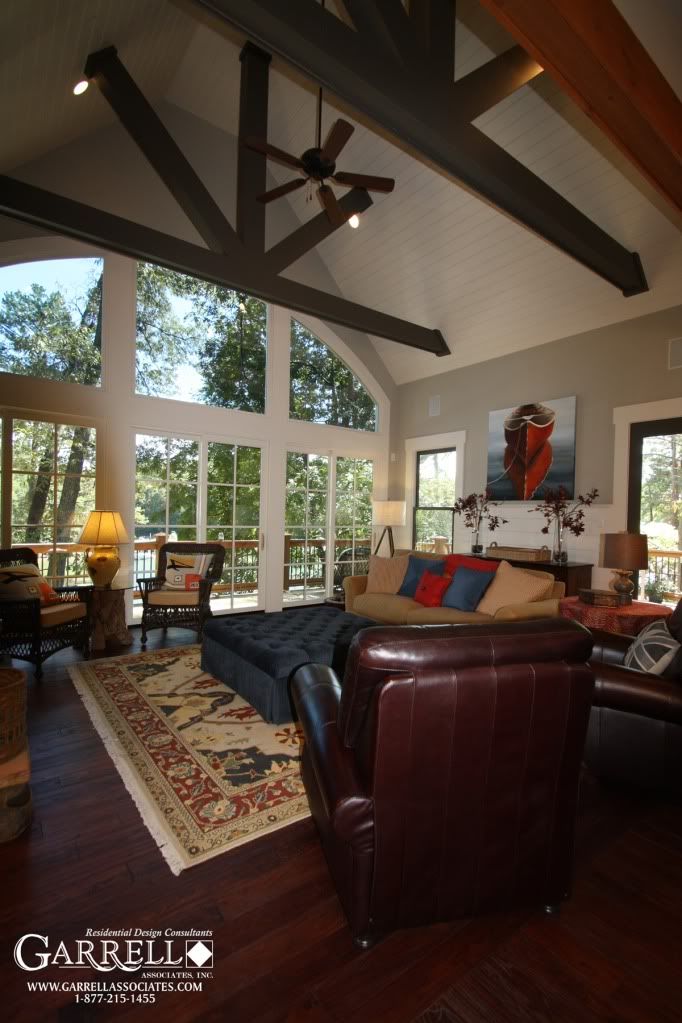 But don't need the beams in the kitchen/dining room. A standard 9' ceiling would be fine there.
Some other changes/wants:
Garage needs to be 2 car (this plan only has 1)
Bedroom 2 would be my office- I would change the powder room to the closet for this space.
Want to change the stairs to a U shape configuration.
Hate! the master bedroom door straight off the dining area... needs to be around a corner or something!
Need a mudroom/laundry off the garage (not in basement). I also want a window in the laundry.
Powder room needs to be relocated. Do not want it in foyer.
The space for the screen porch can be taken up by the master bedroom bath if needed. I would like some screened area if possible. At our house now we have a vaulted patio cover (looks like the great room in this plan)and do not have need for screening. On this lot, I think there will be more mosquitos;)so we will need a little screened porch.
The basement plan has the laundry in it now... maybe this would be taken up by the U shaped stairs? I think the bedroom location will work with the foundation? What do you think?
Any thoughts or comments would be much appreciated! I know the measurements I have of the foundation are rough; nothing has to be exact yet;) Thank you in advance!!!