First elevation pictures for comments
We've progressed the interior to a point where my architect started on the exterior of the house.
It is only a first set of drawings - some items don't line up completely. The back of the house requires work. I want to take advantage of the southern exposure and high ceilings on first floor, so will be working with him to add more and higher windows to kitchen and den. May also look at adding more character / shape to the rear with bay/bow or build-out for the den.
Would like to get comments, suggestions and feedback on the design.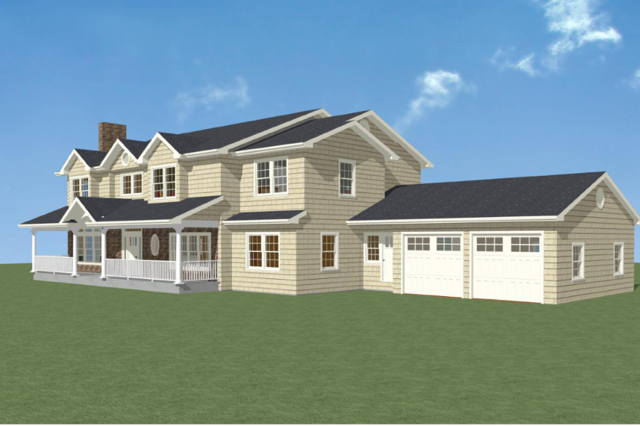 Thanks