Came up with a 'Pencil' Idea for Porch Table!
jeannespines
November 30, 2011
Yesterday I mentioned I only had to iron the porch t'cloth & the porch would be done...had a play day today shopping w/friends but this evening I got 'er done!
Here's my porch table & centerpc:
I used this plaid cotton t'cloth I purchased at Kohl's on clearance (it has a flaw in it) ...added a 'framed' long skinny mirror that I bought at an antique shop this summer:
I've added these 'pencil' snowmen(ladies) & Santa's ..a couple of them I've had for many yrs & then I picked up a few more at TS's & GS's for a $ or so ...& thought, ummmm...good collection, won't take up much space! LOL!
Thought the mirror needed a little more bling so I dug into my bead stash & added these clear glass & red seed beads: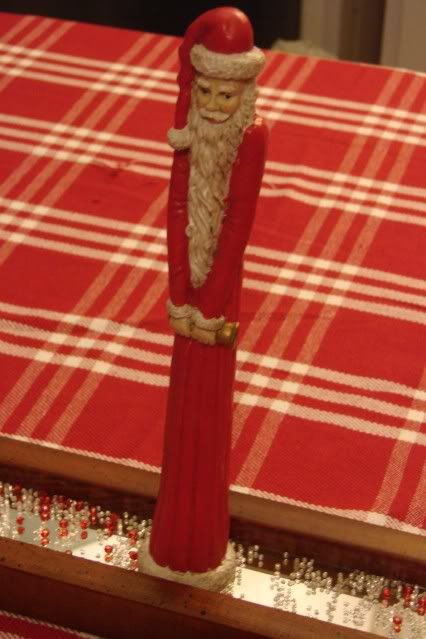 As long as no one decides to 'blow' on them, it will be ok! LOL!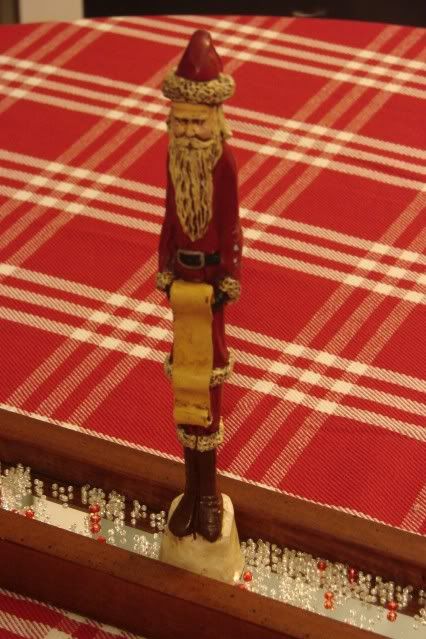 So here's the finished porch table corner ...ahhh, the porch is done & I'm lovin' it! (but wouldn't this mirror look even cuter with 1, 2, 3, maybe 4 more! LOL! TFLookin'! Jeanne S.