Fall/Thanksgiving Bakers Rack decorated today!
jeannespines
November 11, 2012
A unusually warm day here ...sunny, windy & some cloud so I worked on my Baker's Rack on the outside patio ... decorated for Thanksgvg/Fall:
Here's the bunny shelf:
Another bunny view:
Then hop on down to the next shelf ... old enamel pan that I grew Herbs in this yr ...moved it to Bakers Rack today...still has 'Sage' growing ...added a blue pumpkin & some goodies: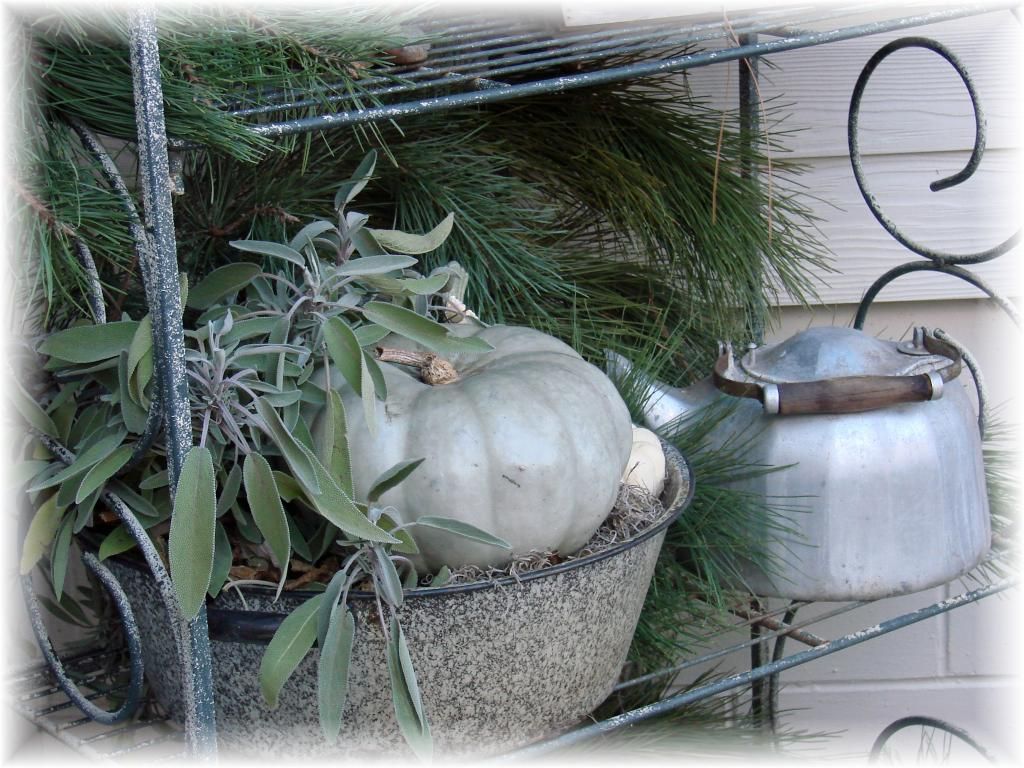 Bottom shelf ...it was getting dark...gets dark early now w/time change ...I gathered pinecones from the woods & filled another enamel pan that I bought yesterday for $5 @thrift shop:
And here's the full view ... nasty weather coming tomorrow & for the week...cold, cold & rainy...we need the moisture. So, I still need to 'tweak' a little...I've added some pinecones to the greenery I cut today ...but I'll wait for a nicer day. Happy Fall/Thanksgvg to you, Holiday-ers! TFLookin'! Jeanne S.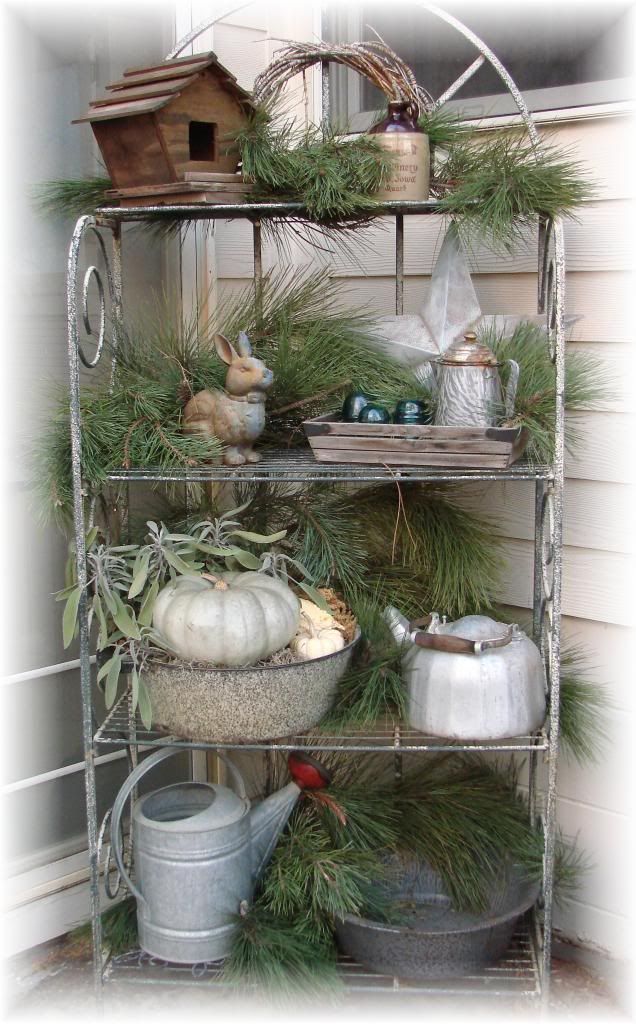 WHOA! I just used Photobucket's NEW * IMPROVED downloads...sorry for the size! I'll work on that next time!