Woodfield Tea & Toast Set on the Porch Wall Shelf
jeannespines
October 27, 2012
The day flew by as I decorated more on the porch ... I love these Stubenville Woodfield pottery tea & toast leaf plates that I started collecting...this is the 'salmon' color ... gorgeous, aren't they! & our good friend, Jane, here on the forum helped my collection along by sending me a place setting some time ago!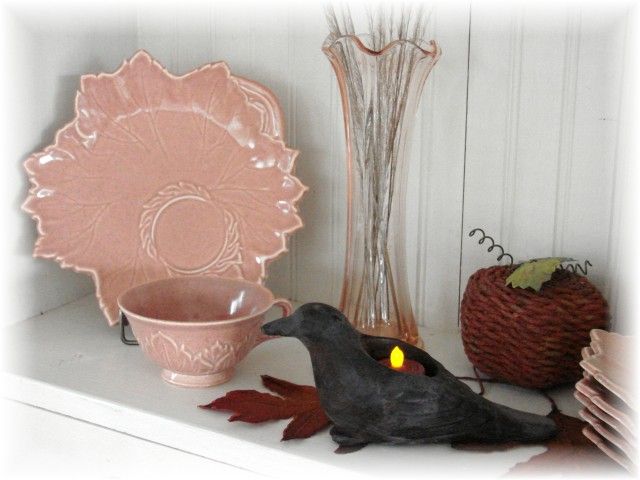 Here's a full view of the hanging wall shelf on the porch:
And here's the top of the Hoosier cabinet ... these apple gourds I grew a few yrs back & painted ... & the basket is a thrift shop one filled w/miniature Indian corn (farmers' market purchase last yr). TFLookin'! Jeanne S.