FInally Some Fall Decorating - #1
Okay everyone...I've been enjoying all your inspirational Fall decorating way too long...so I figured before Halloween - Thanksgiving and then Christmas comes...I'd better finish up my Fall and post some pictures.
I just added touches here and there - trying to keep it simple this year..
Hope you enjoy what you see..
Hall Entry...This is the Ironstone Wheat Tureen I bought
at the Stormville Flea last Spring for $5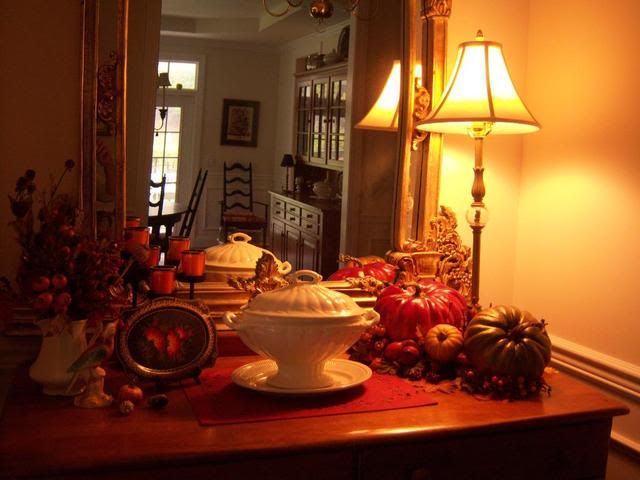 Dining Room (Large China Cabinet)...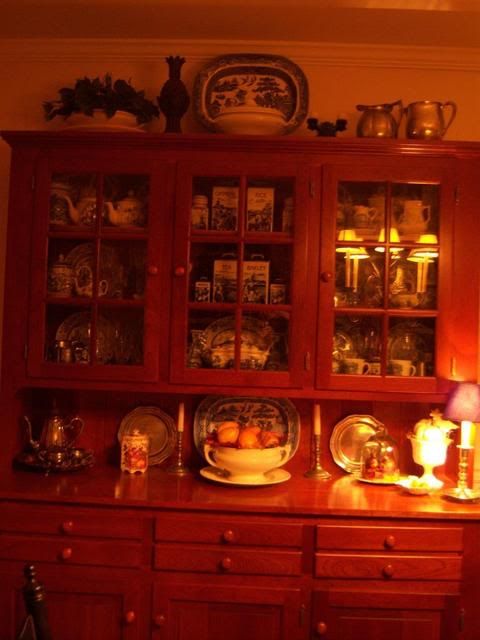 Cloche with Quails... I didn't realize until I unpacked them..that they were S&Ps like Jeanne & Karens..I think theirs are larger tho.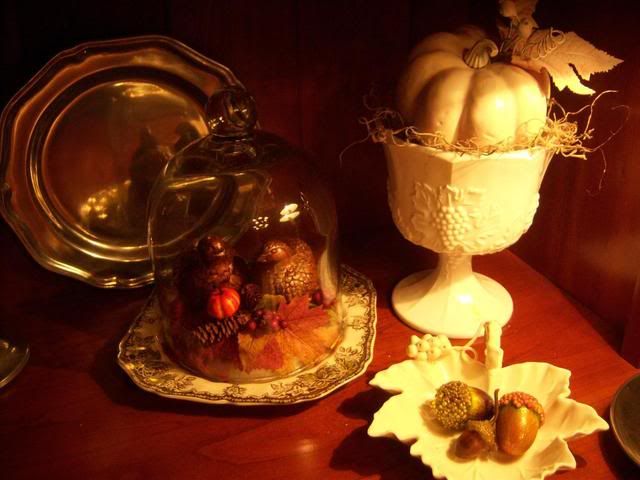 Small Buffet in DR...I got the Apothecary at GW $3...
Small Black Hutch in DR... White Ironstone with some Fall added...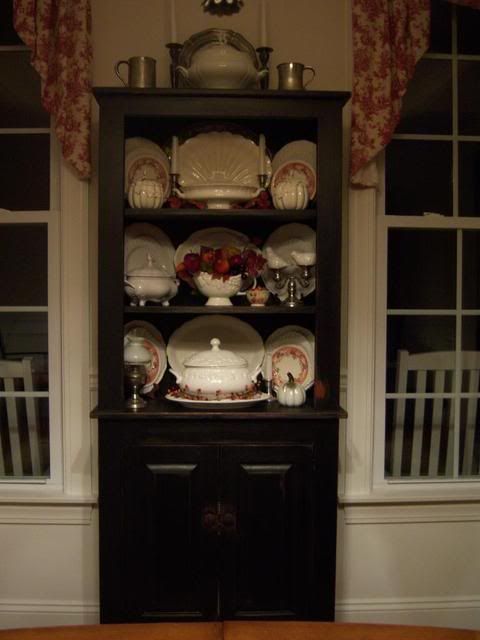 I'll be posting some more..
Thanks for looking.
jane