Fall Decor 'Autumn Leaf' Jewel Tea China (pic heavy)
jeannespines
October 10, 2010
Ok, you gals are getting me motivated! So today I worked on some "Fall Decor" ...my china cabinet in LR & corner countertop in kitchen...& some "needed" cleaning done!
On the top of the china cabinet, I put a chunky (coffee scented) candle in the metal/glass pc & some potpourri that was gift from a friend last yr...added a ceramic pumpkin I bought last yr (I think) at HLobby ... & kept my birds there from summer: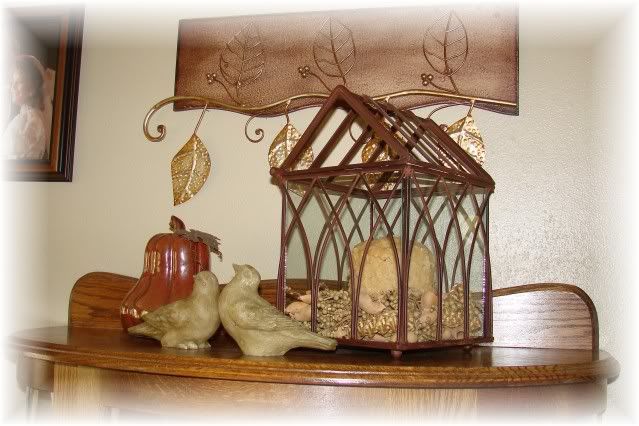 Here's some pics of the "Autumn Leaf" Jewel Tea dishes ...made by Hall China. I've collected them nearly 20 yrs now...bought some at estate sale of M-I-Law's ...that started the collection! I especially love them for Fall & we use them at Thanksgiving.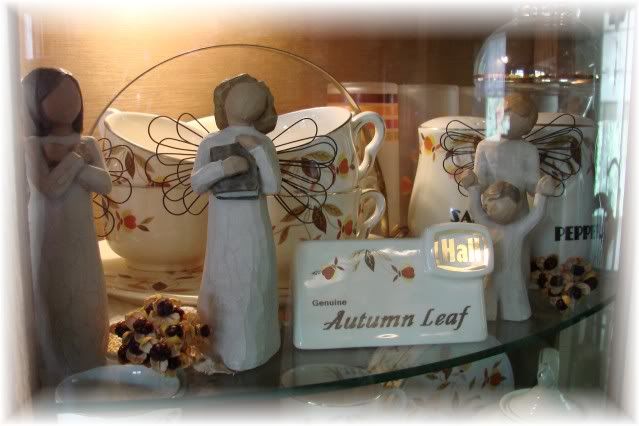 The Willow Tree Angels are gifts from family & friends these past yrs: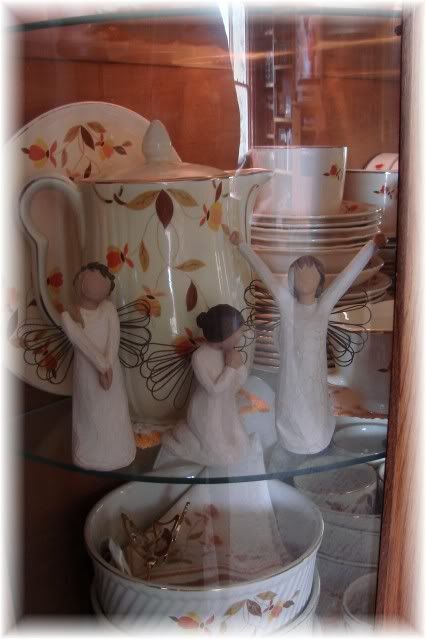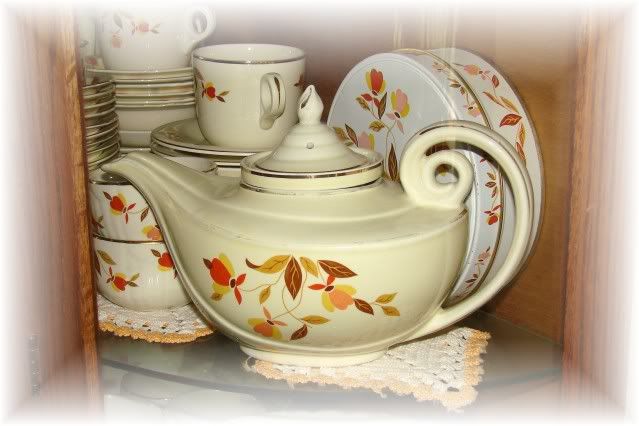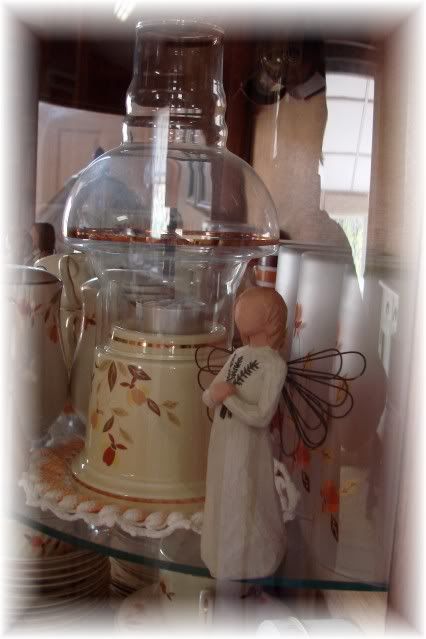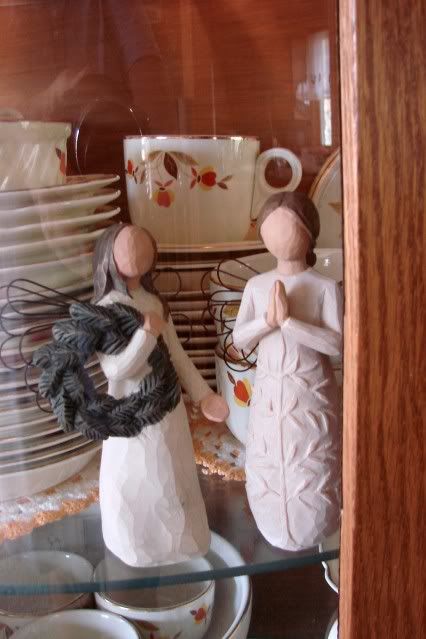 Here's a full view of the china cabinet...hard to get a good pic:
And I put away my blue & gray pottery pcs from the countertops & got out the rest of Jewel Tea for that area. (from the way high cupboard!) The "Autumn Leaf" tray is a rare find from many yrs ago & the most valuable pc I have...other pcs here: coffee pot, ball pitcher, grease jar, sugar & creamer ... plus a cream bottle & 3-tier stackable bowls w/lid. I will do some "tweaking" in this area yet.
Thanks for lookin', you "Enablers R Us" group! LOL! Jeanne S.