Please...new plan thoughts. I am begging.
Feedback is appreciated. I'm stressing. We could start our build as early as a month, but I cannot come up with a plan!! I have posted two below that I'm going back and forth with. I would like to choose one and just go with it! Pros/cons to either?
Please decline to comment if you don't have anything positive or helpful advice to add...I've posted a few designs, I'm seeking help, not someone to tell me to seek an overpriced architect.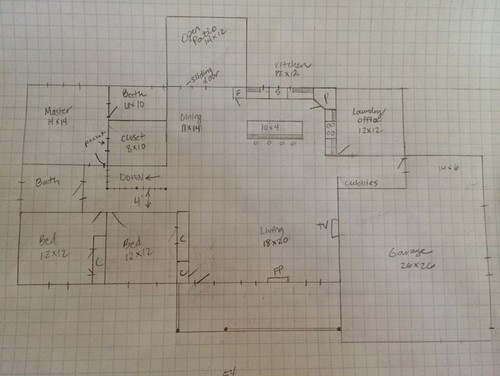 This post was edited by m5askqu5 on Sun, May 11, 14 at 17:21