More Halloween from Luvs #3
luvstocraft
October 25, 2010
This bat sign and some small bats hang above the wide doorway from the kitchen to the family room--thought it was appropriate for the kitchen. LOL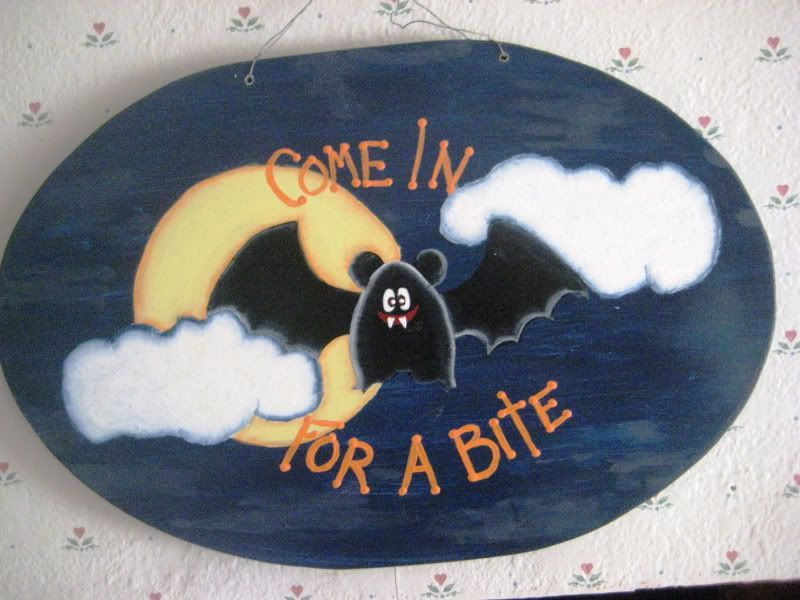 These three signs are in the front yard in front of the patio planters.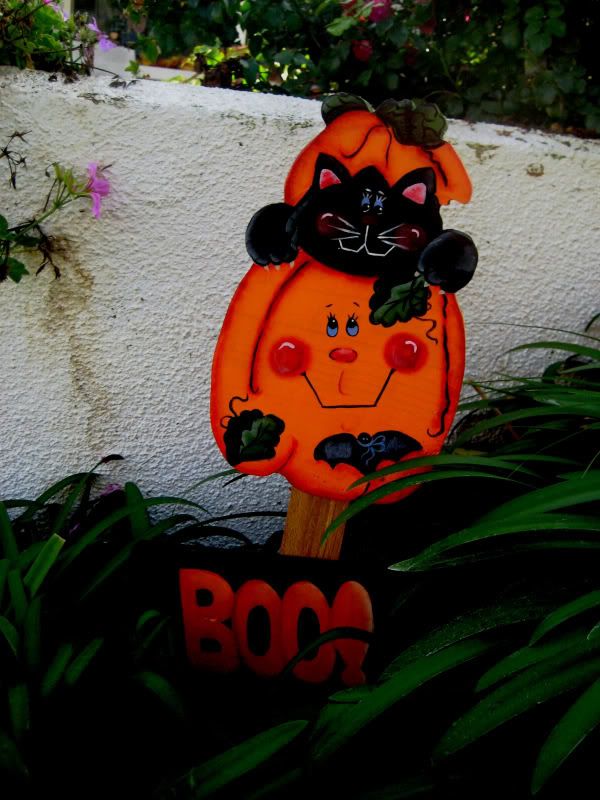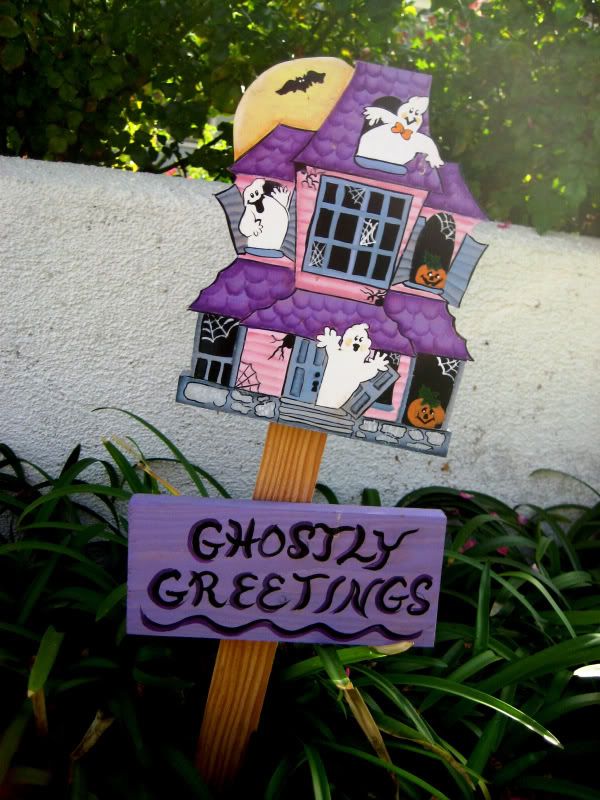 This jack o lantern sits on the fire pit table, and another one with a black kitty sits on the patio table.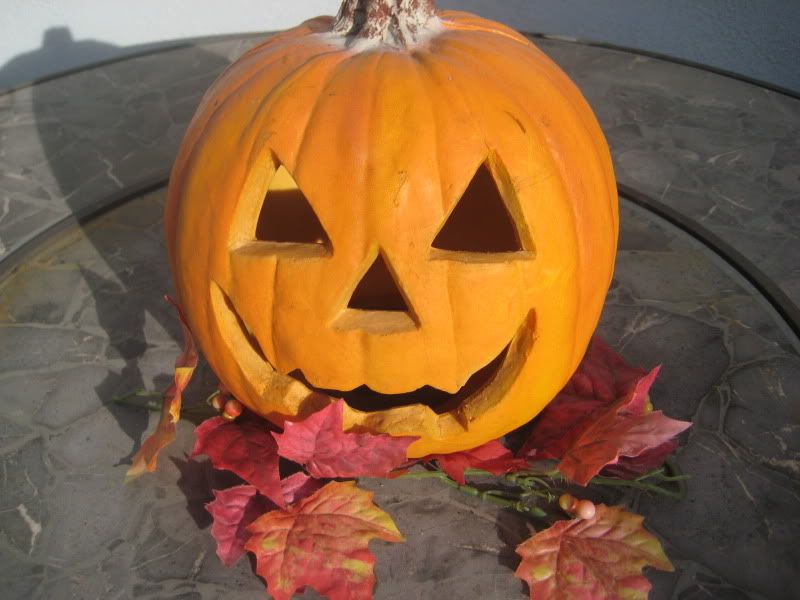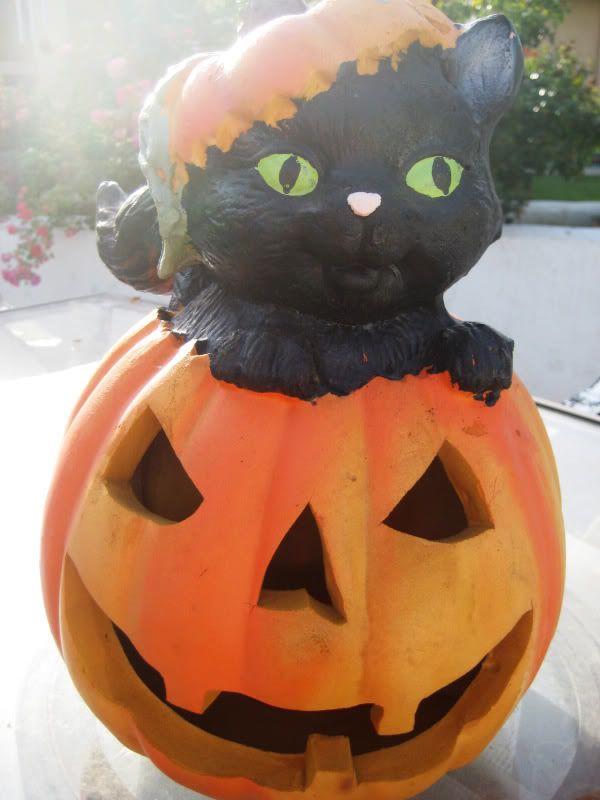 These signs were purchased, one at TPT and the other at Michael's on sale.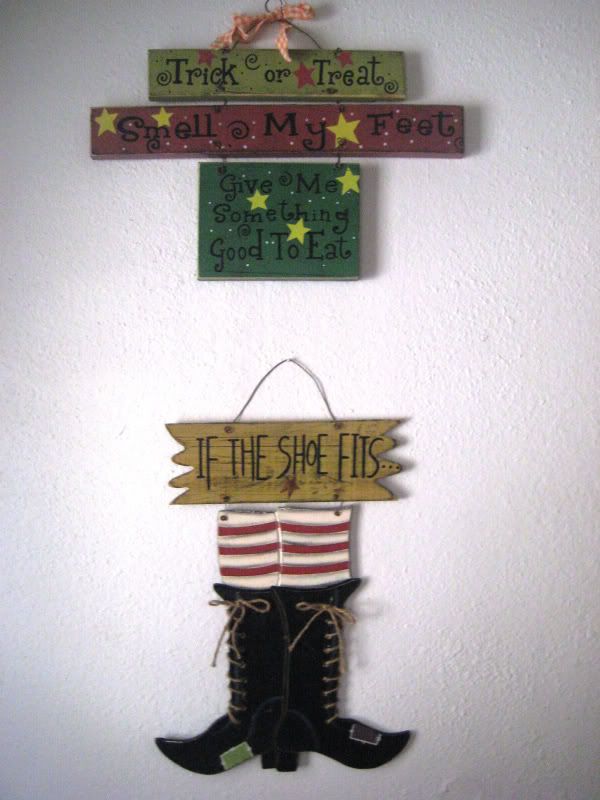 The next three pics are the top of a bookcase in my entry way.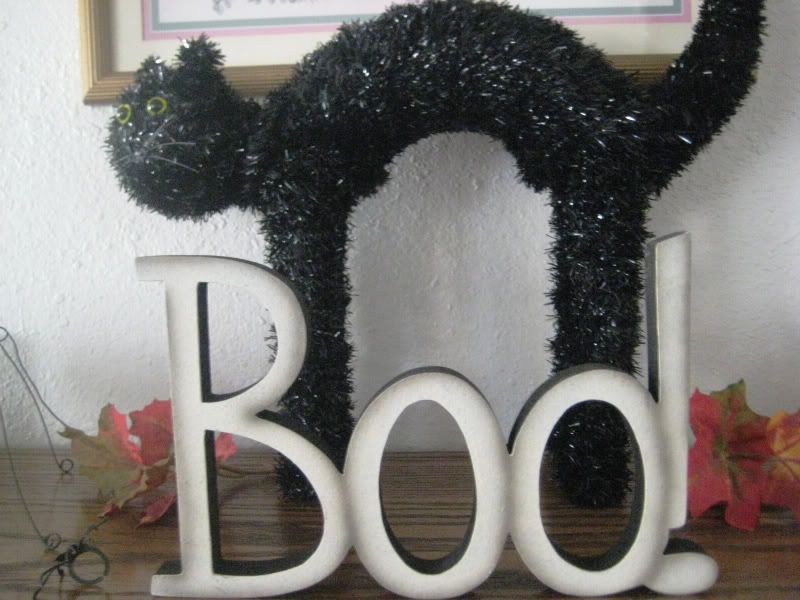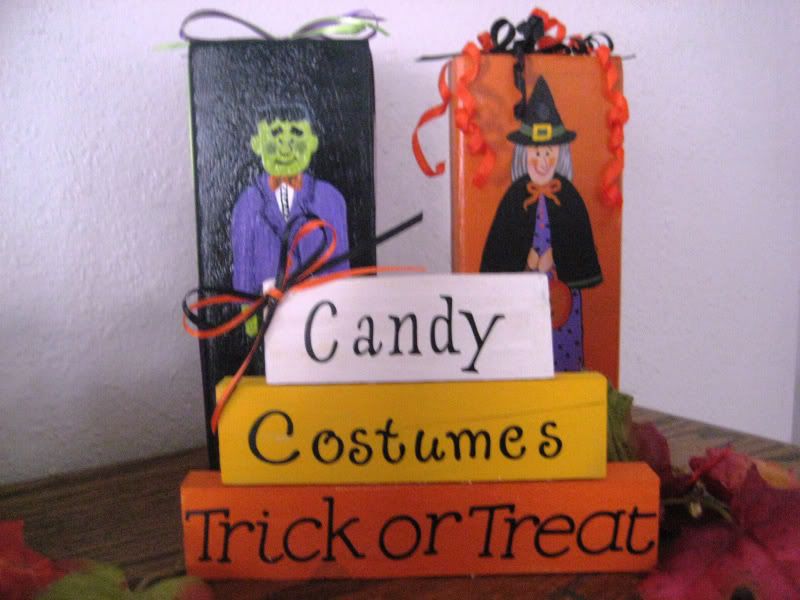 Haven't put together a tablescape yet, just have a witch's hat on a pedestal stand on it right now, and the kitchen table just has a vase with clippings and flowers from my yard. I put a little DT witch's menu sign, a little wooden witch I painted and some little wooden ghosts on the kitchen counter but forgot to snap pics of them. I think I also only shared the scary little jack o lantern covered in cobwebs from my front window. Another time maybe. Hope this hasn't been pic overload for anyone.
Luvs