I should have listened.... :(
When the guy at faucetdirect.com told me that the Kohler archer airtub and the Sterling surround I wanted weren't made to work together. Well he said "I can't tell you that they will work together." So I went ahead, bought them thinking all surrounds work with all tubs (duh). So my DH cuts the tabs off the surround because of course there are no corresponding slots in the tub, furs out the walls and plumbing to fit the depth of the surround, scribes the bottom of the surround to fit the curve of the tub and this is what we have: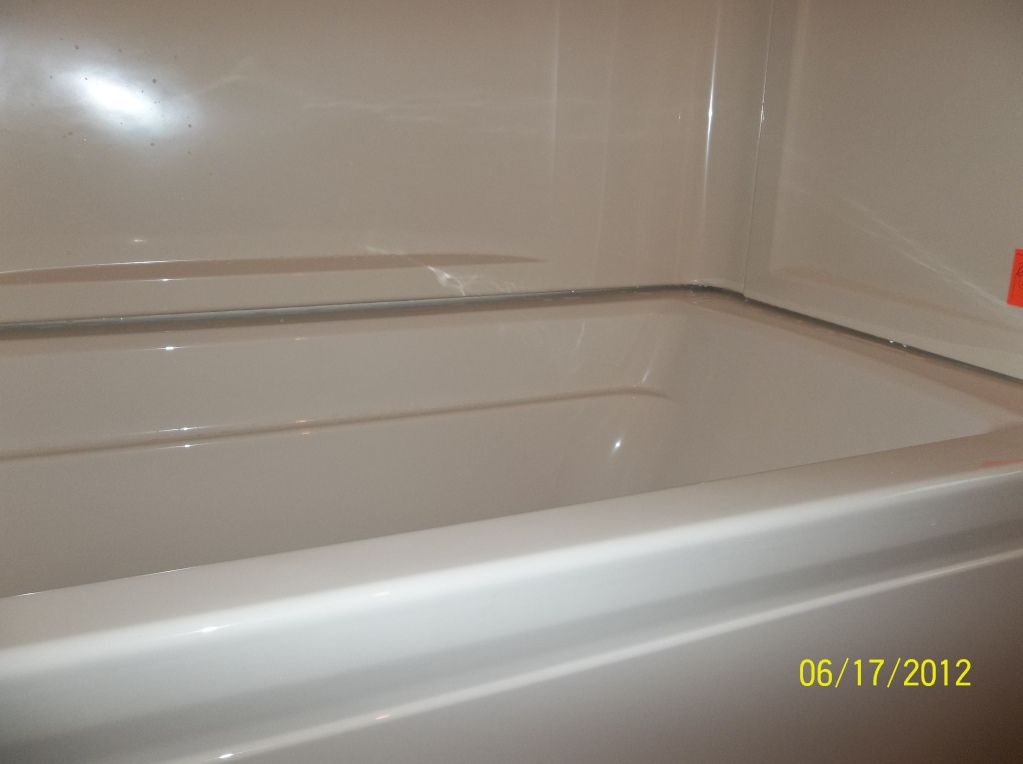 1/2" gap on the back and the side.
DH says all the plumbing is made for the depth of the surround and the drywall guys are coming next Monday.
AAHHHHH!