More Hallween from Luvs #2
luvstocraft
October 25, 2010
I shared the Halloween sign and three candy dishes that are in the middle of my mantel already. There's a plate on one side and some pumpkins on candlesticks on the other side.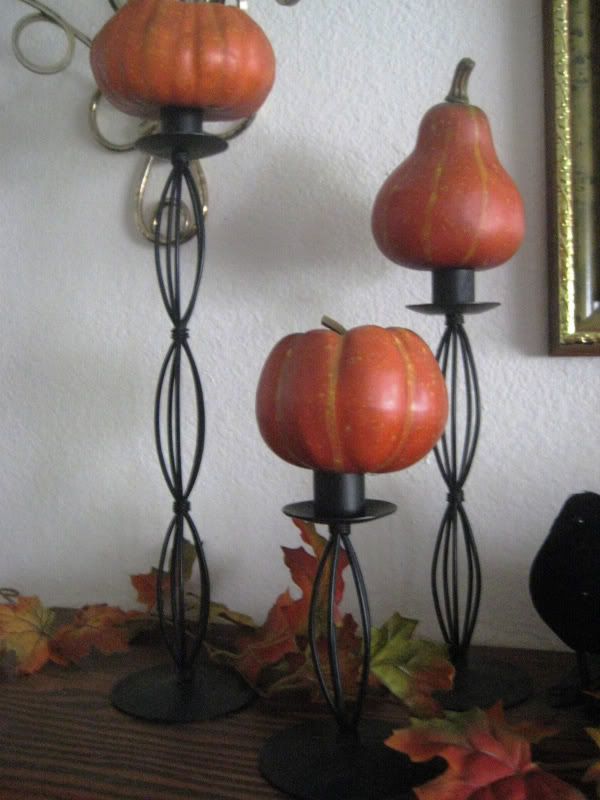 These are some TS glasses I painted and put a votive on top--well, actually it's on the bottom--you'll see what I mean! LOL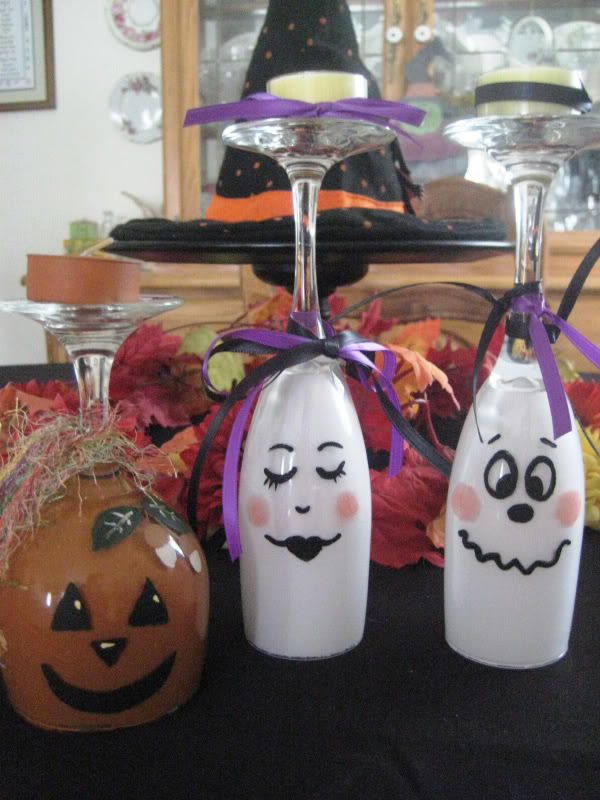 Here's the end table, the tree votive holder was a TS find for $1.99, I saw some in Target for $12.99 just the other day! This plate is one of my favorite creations this year, and the little witch is just from the 99 cent store.
Here's the coffee table, not very creative, but it works. Both little ceramic Halloween items were TS finds.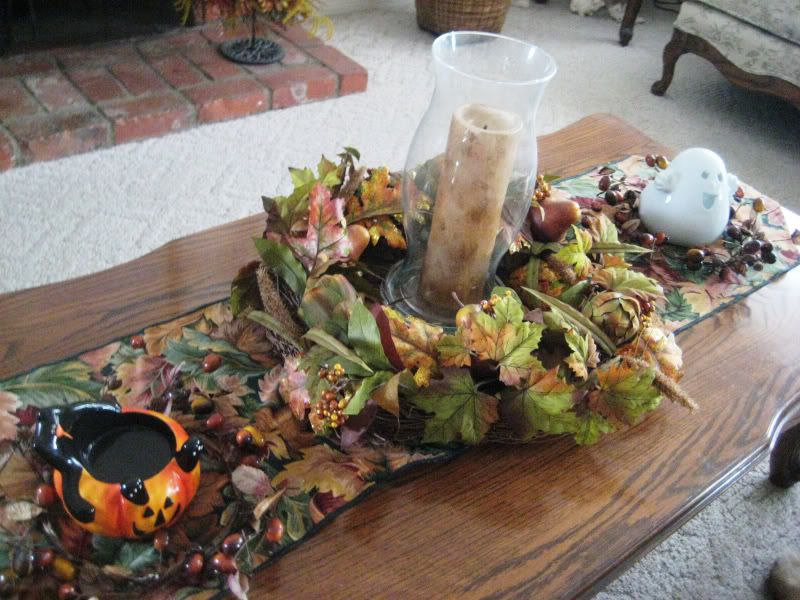 Have a few more pics but don't want to overload this post, so #3 will be on the way!
Luvs