Camera fixed--more Halloween
luvstocraft
October 25, 2010
Until I started taking pictures of my decorations for Halloween, I hadn't realized that the majority of my items are all ones I have painted or created.
I'm much better at making things than I am at figuring out how and where to display them. I need lots more vignette training I'm afraid.
First picture is on the entertainment center shelf over the television. Need to put faces on one side of the 2nd set of pumpkins--and I see one has lost it's little twine.
2nd picture is the spooky eyes wreath I made last year along with some little plaques I made with the Cricut this year. There's also two sets of stacked blocks.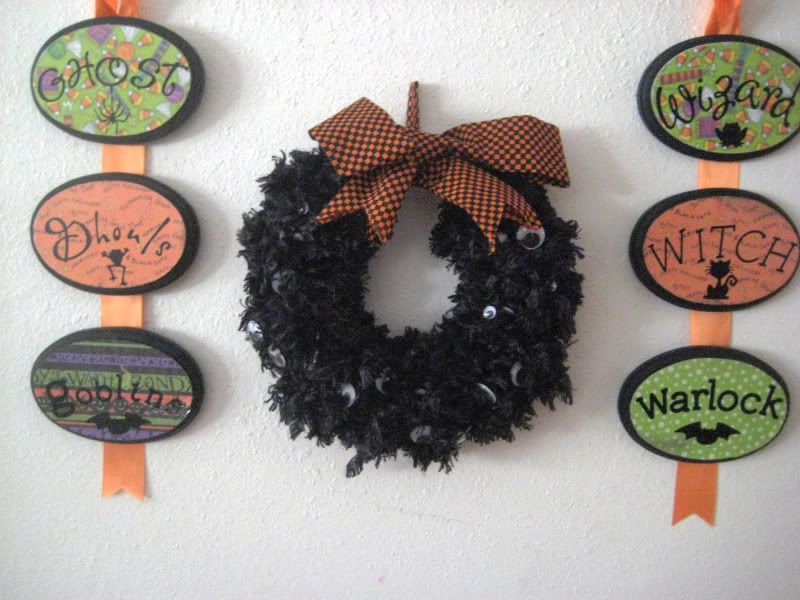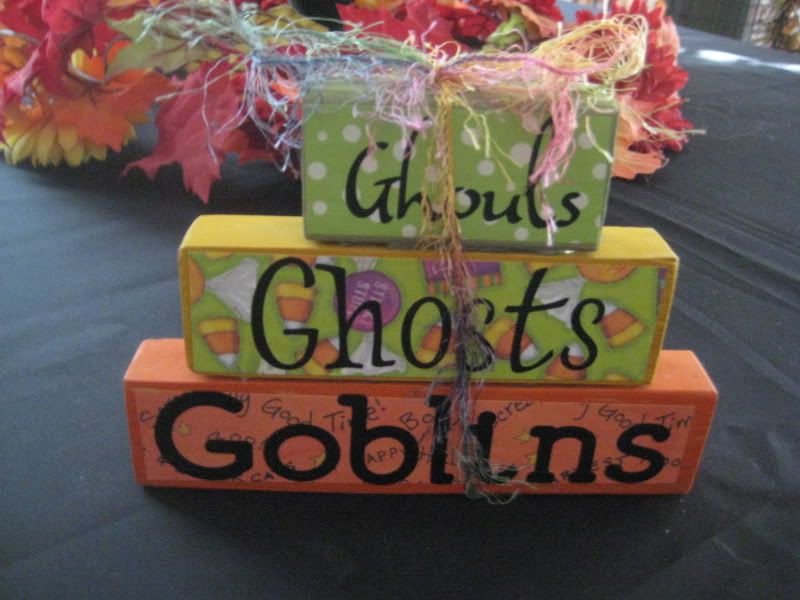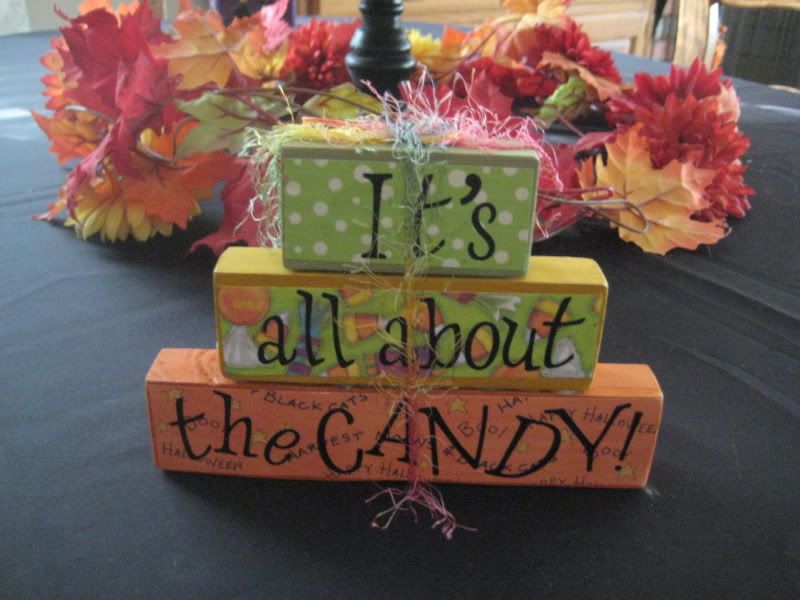 At the base of the fireplace, I have this wreath on my standing wreath holder on one side and the black cat on the other side.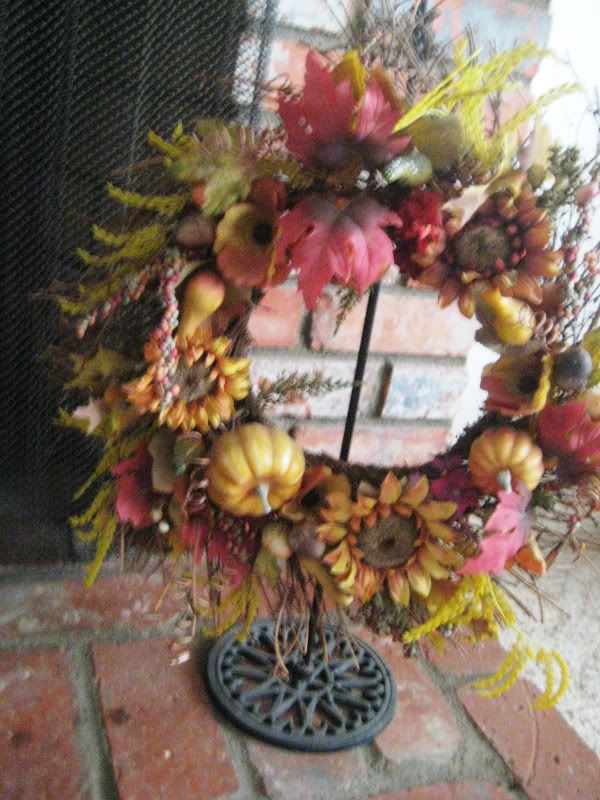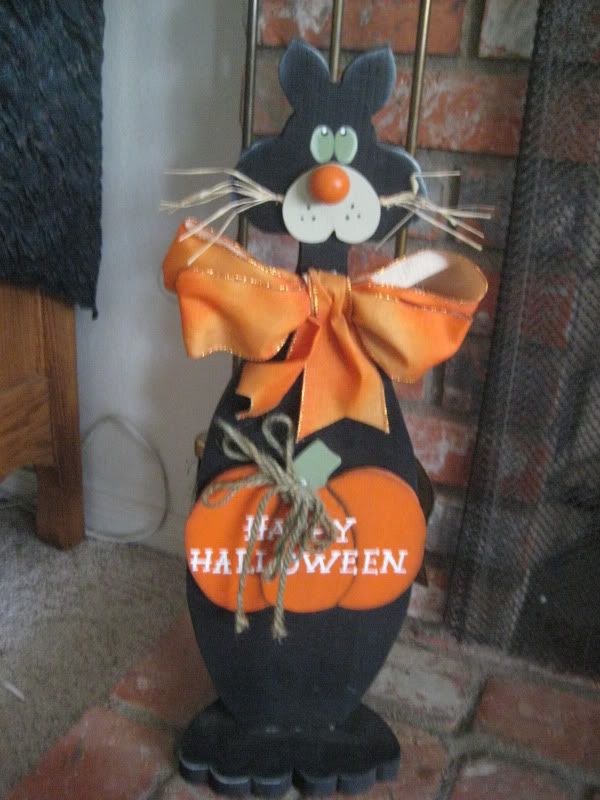 One more picture on this post so it won't be too long, then I'll do more on another post.
You've already seen the black/white blocks on the three tiered stand on my buffet. This candelabra and DT sign and white pumpkins are on the other side.