Floor plan opinions
Hi all!
I am new to the group and wanted to get some input regarding our floor plan. We've made some modifications to the plan.
1) We turned the garage 90 degrees so it is side entry and also made it a 3 car garage.
2) We added 2 ft in width and depth to the house primarily to increase living room space.
3) The formal space will become an office (going to use french doors into opening.
4) The butler's pantry will go away. The space will become a pantry on one side and a hall closet on the other.
5) Increased covered porch to a 10 ft depth.
Thanks for any feedback you have! This forum has been a wealth of information for us.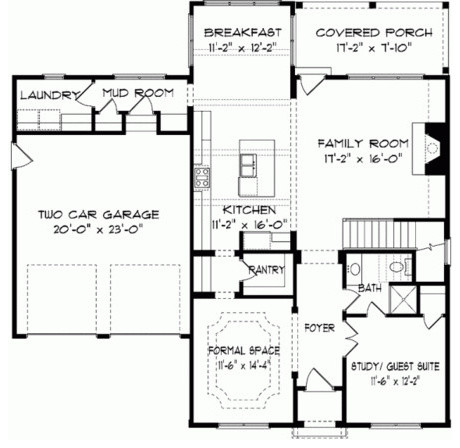 This post was edited by runnergirl79 on Tue, May 13, 14 at 15:28