Ever heard of a Pumpkin Tree? Added it to Porch Decor
jeannespines
October 30, 2011
A wonderful weekend w/gr'kids here & today my DD brought me this "Pumpkin Tree" from "Trader's Jo" in MN/StPaul area...I had never seen branches like these before...so I Googled it & I put the cuttings in a dry vase & will see what happens! The Google link is at the bottom of this thread. (I'll have to keep those gr'kids here more often!) LOL!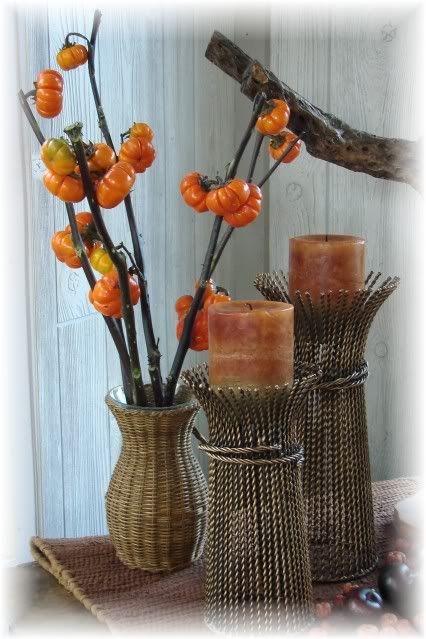 I got my porch Fall/Halloween decor done last week so added them to the corner vignette:
The candleholders/candles were a recycled craft show purchase last weekend & the vase on the right was a MN vac TS find in Sept. Here's lighted close-up: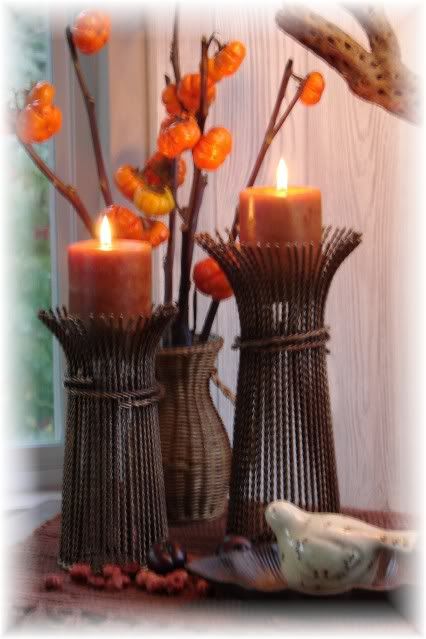 They sure look like 'pumpkins,' don't they! (or small squashed tomatoes!) (actually eggplant according to the site below):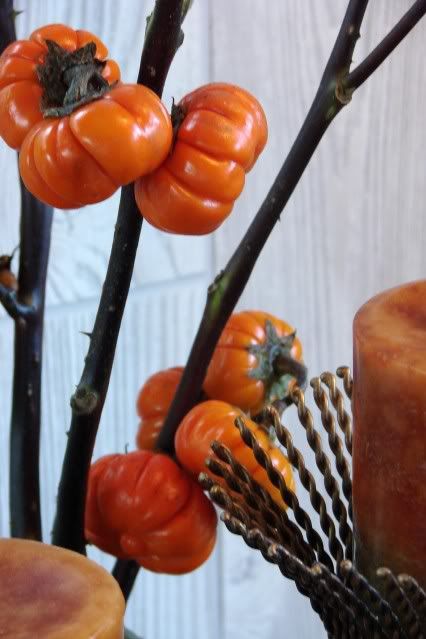 Just a bit over from this is my vine tree all decorated for Fall/Halloween ...it has a couple new ornies this yr ...mercury-like Candy Corn: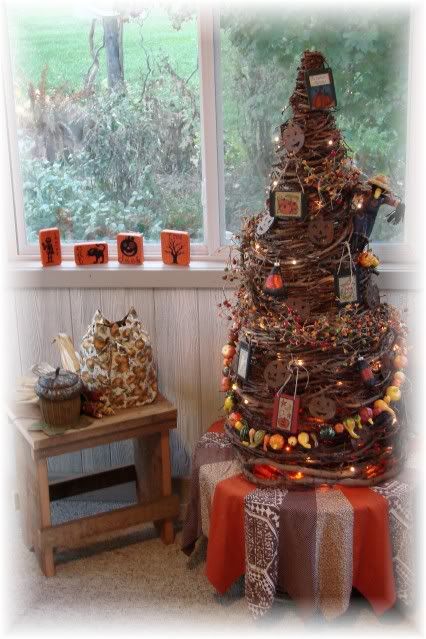 And my fav Halloween blocks (from our "luvs" here on the Forum)...aren't they just adorable in the window! (thanks again, luvs!) The barnwood bench was made this summer by DH & didn't get sold at Farmer's Mrkt so I scored again for this holiday season! On it is a Longaberger fabric cover that a good friend brought me back from her vac...& a wire acorn candleholder that I often use outside: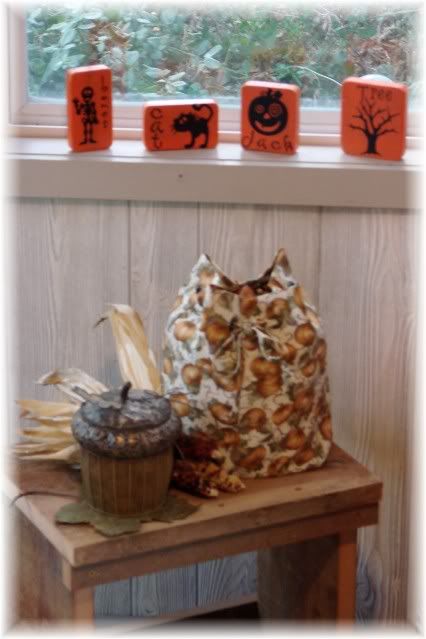 Sorry, a bit blurry...but you get the jest of it! I'll share a few more on another post ...as I want to catch up on new posts from you all! TFLookin'! Jeanne S.
Here is a link that might be useful: Pumpkin Tree Perfect Decor