Cover Patio Ceiling Height
We're trying to make final changes to our plan and can't decide what height to make our covered porch ceiling.
The great room has a coffered ceiling with a max height of 14'6", right now the architect has the porch ceiling at 12'. We want max sun in the winter and shade in the summer. I was thinking of taking it up to 14' but the architect thinks the porch will lose it "coziness". The rear of the house faces south.
Here's the first floor:
Thanks for any input or experience.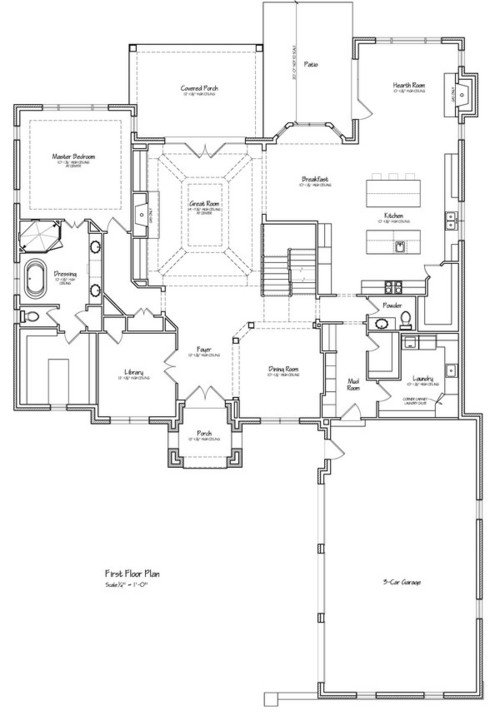 This post was edited by wynnejt on Tue, May 13, 14 at 15:31